Surprise Your Favorite Adventurer With One of These Must Have Gifts for Travelers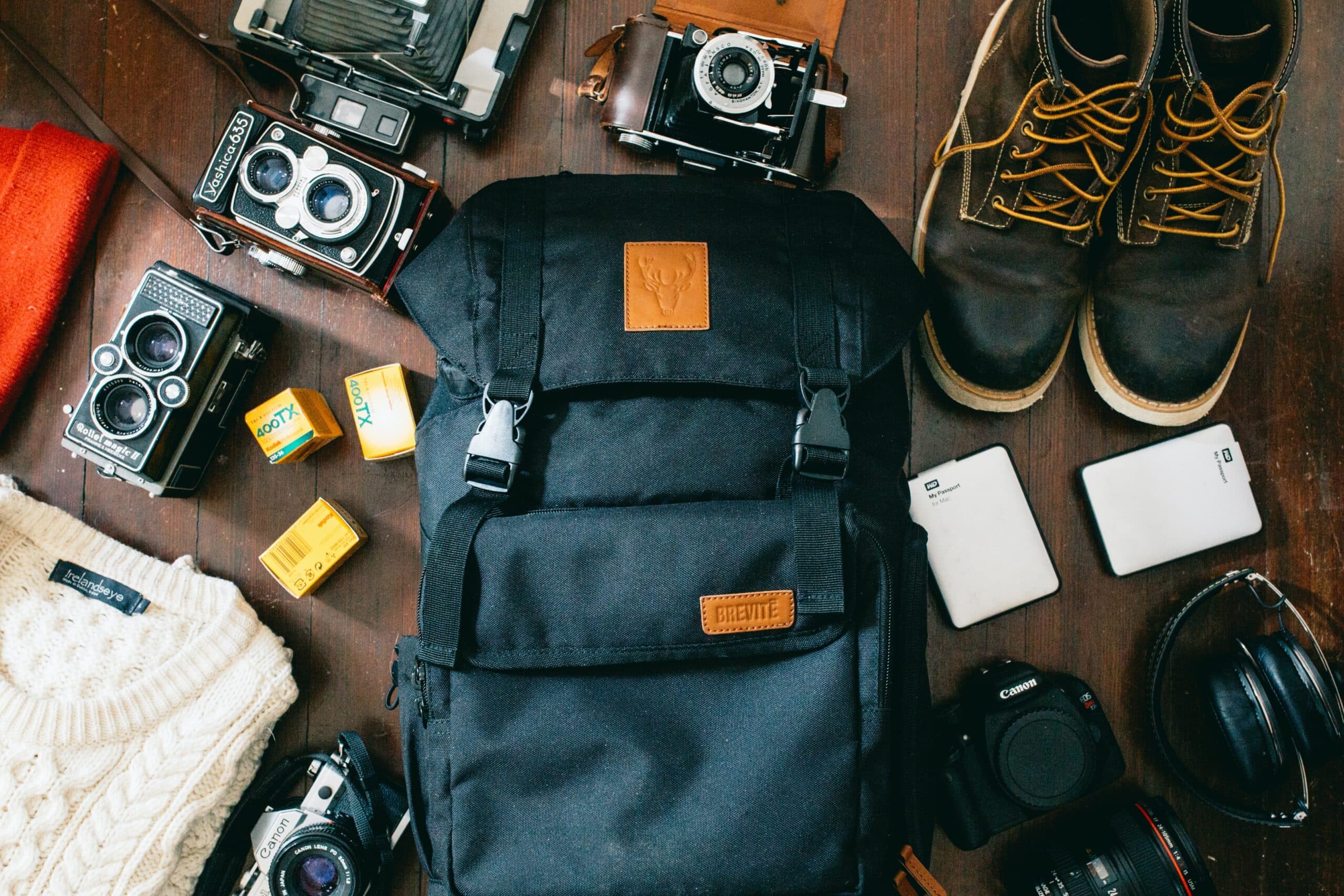 The world is full of breathtaking scenery, indulgent foods, and fascinating historical monuments. Millions of people take to the skies each year to experience all the wonders this planet offers.
With domestic travel spending expected to reach $932 billion in 2022 and nearly half of Americans stating that travel is one of their top life goals, you likely know someone with a lust for adventure who will be joining the ranks of travelers this year.
To help show them how much you care, we've compiled a list of the top gifts for travelers. These gift ideas are perfect for the jet setters, campers, and adventure seekers on your holiday gift list.
The Best Gifts for Travelers
A trip
The best gift for travelers is a trip somewhere. If the traveler on your gift list lives in your household, you may be able to plan the perfect surprise vacation for them. Consider their top bucket list locations and whisk them away for an epic adventure.
If the traveler on your shopping list doesn't live in your household, it may be more difficult for you to plan their perfect get-away. Instead, opt for airline or hotel gift cards and let them decide when and where they want to go.
Tickets to local attractions
Travelers love to explore and experience new things. If a getaway isn't in the cards, consider gifting them the opportunity to explore something local.
Take your favorite traveler to the trendy pop-up museum, a local theme park, or a day trip to a local state park. If you live near a coast, take them on a water adventure, like deep sea fishing or whale watching. Wherever you live, there are likely ample opportunities for day trips and adventures your favorite traveler will love!
Travel journal
Many travelers love to record their thoughts and feelings during a trip. Why not gift them a travel journal to make this process easier? A travel journal should be small, lightweight, and easy to carry.
If you want to get them something a little more creative, consider helping them make a junk journal for their travels. Include scraps, receipts, and images from their favorite adventures and allow plenty of room for them to record memories of future journeys.
Tablet
A tablet is a versatile tool that's easy to pack in a carry-on. Gift your favorite adventurer a small surface pro or iPad to help them stay connected while on the road.
Tablets are also great for long flights, road trips, or waiting at airports and train stations. Users can download their favorite movies and shows to the device to watch even when WIFI is limited.
House/Pet sitting
The best gift you can give someone frequently costs time rather than money. Consider offering free house sitting or pet sitting services as a gift. Finding someone to watch a beloved pet while traveling is a huge burden, so make it easier by offering to do it.
The best thing about this gift is that it costs no money. Your friends also get peace of mind knowing that someone they trust is looking out for their best friend while they're away.
Tsa-approved multi-tool
Multi-tools are convenient to have around. How often have you wanted a bottle of wine only to find the hotel doesn't have a corkscrew? Unfortunately, most multi-tools come with knife attachments, which aren't allowed by TSA.
However, a few tools skip the knife to ensure travelers can have all the other gadgets needed when out and about. Consider gifting your favorite traveler one of these versatile multi-tools to ensure they are prepared for anything wherever their travels take them.
Universal adapter
Someone taking an international trip for the first time might be surprised that outlets aren't universal. The three-prong plugs we use in the United States won't work in European or Asian outlets.
Prepare your favorite traveler for an adventure anywhere with a universal adapter. These handy gadgets have all the different connections needed for a trip anywhere worldwide.
Portable charger
Not all flights and airports have charging stations. Have you ever thought, "I'll charge my phone on the plane," only to find no charging port and a dead phone mid-way through a trans-Atlantic voyage?
Help your traveler avoid this annoyance with a portable charger so they have a backup power supply wherever their journey may take them.
Guide books
If the traveler on your list has their heart set on a specific destination, consider gifting them a guidebook for that locale. The book can give them insider tips on the best things to see and help them plan a perfect getaway.
Roadside emergency Kit
Safety while traveling is paramount. If you have a special someone on your gift list who loves road trips, ensure they stay safe on the road by gifting them an emergency kit they can store in their vehicle.
Most kits include flairs, emergency blankets, rations, and other safety items to help them fix the problem or stay safe while waiting for help to arrive.
Door alarm
Solo travel is a magnificent experience that helps adventurers learn about themselves and see the world in new and spectacular ways. The one limitation of traveling alone is the potential for unsafe situations.
A door alarm is a perfect gift to mitigate some safety concerns of solo travel. This handy item fits under or on a hotel room door and alerts you if anyone tries to open the door to your room. A simple door jam doesn't include an alarm but prevents the door from opening.
Flight Kit
The frequent flyer on your list will love anything that makes flying more enjoyable, so consider gifting them a flight kit. Kits may include eye masks, ear plugs, travel pillows, or toiletries and help make a long-haul flight slightly more pleasurable.
Headphones
When flying or waiting at an airport, you sometimes just want to drown out the world. Noise-canceling headphones are just the ticket!
Consider Bluetooth headphones to minimize the nuisance of tangled cords.
Travel games
Long waits and flights get boring. Help your favorite traveler enjoy their time with travel games. Sudoku, crossword, and puzzle books are ideal because they don't require electricity and offer hours of entertainment.
Portable electronic games like a Nintendo Switch Lite will be a hit if charging stations are readily available.
Camel back
The hiker on your list will love an advanced water carrying system. A camel back is a small backpack you can fill with water for hands-free drinking while hiking, kayaking, or adventuring.
Water bottle
Camelbacks are ideal for hikers, but all types of travelers can use a water bottle. Collapsible water bottles are lovely gifts for flyers, while campers may prefer a more rugged option.
Waterproof phone case
Getting caught in a rainstorm while traveling is miserable, but it gets even worse if your electronics get drenched. A waterproof phone case will protect essential items from the elements.
Waterproof phone cases are splendid gifts for those who engage in watersports, such as rafting or kayaking.
Solar charger
Many travelers embark on long wilderness adventures with no access to electrical outlets. Although isolation is part of the charm, it can also be dangerous.
A solar charger will ensure they can plug in and connect should the need arise.
Travel planner
Planning a trip is a significant part of the fun! A travel planner is a specialized journal that helps users arrange itineraries and budgets for their trips.
Although regular journals can act as travel planners, a new trend on Etsy offers journals specifically crafted for travel planning.
Travel organizer
A travel organizer helps secure and organize all your essential travel gear for easy access. Some organizers have space for documents, journals, sunglasses, toiletries, and other useful items.
Travel organizers make lovely gifts for travelers who want to have all their essential items in one easy-to-access place.
Document case
A document case can help keep passports, visas, credit cards, and other necessary paperwork safe and secure while traveling. Many cases include lanyards, allowing tourists to keep their essential papers near them.
A document case is an ideal gift for travelers who frequently visit international locales and may need to keep various entry documents safe.
Tsa-approved toiletry Kit
The worst thing about traveling is getting through TSA's arbitrary rules. Light packers don't want to check a bag just to have shampoo on their trip!
Help them by gifting them a TSA-approved toiletry kit with perfectly sized travel bottles for TSA's standards.
Luggage set
Everyone who travels needs luggage. Consider how your favorite globe trotter likes to travel, and gift them luggage that matches.
Give outdoorsy types a durable new backpack, luxury travelers a fancy set that fits all their accessories, and those who love to pick up and go a lightweight carry-on.
Portable hair dryer
One of the best travel gifts for women is a portable hair dryer. Not all hotels offer in-room hair dryers, and managing wet hair can be frustrating.
Portable hair dryers are lightweight and easy to take on any adventure. Gift a portable hair dryer to help your favorite traveler look their best wherever they go.
Packing cubes
Packing cubes are small bags for your suitcase that help you stay organized while traveling. They make a perfect gift for the organized traveler who likes to have everything easily accessible and where they want it.
Kindle
Kindles make great Christmas gifts for everyone but are ideal for travelers because they give them various reading options in a lightweight format. Allow them to take their favorite books everywhere they go without having to pack a library with this gift idea.
Selfie stick
A picture is worth a thousand words, and most travelers love getting the perfect shot. A selfie stick will help them get the perfect angle, whether out on the beach or exploring ancient ruins.
Selfie sticks are ideal gifts for travelers who love posting their adventures on Instagram.
Go-pro
A go-pro is a superb gift idea for the adventure seeker. Help them take epic videos of their kayaking, climbing, and biking adventures with a camera designed for the outdoors. These cool gadgets are small, easy to use, and take fantastic action videos.
Digital camera
Although cell phone cameras have come a long way, they can't compete with the perfect images a real camera can take. If the traveler on your gift list loves exploring locales with historical architecture or breathtaking scenery, give them a camera that can truly capture the moment's essence.
Final Thoughts
Gift-giving for your favorite adventurer doesn't have to be complicated. Anything that helps make their trip more enjoyable or planning easier will make a perfect gift for the traveler on your list.
Regardless of your choice, they will be thrilled to know you care enough to give them a thoughtful present based on the things they love to do.