Godsmack and Pura Vida Tequila Join AFTERSHOCK Festival 2014
On Sunday, September 14th Sara and I will be heading to Sacramento, CA for what will be an amazing experience— our mom's day out! It's not every day I get to leave the kids with my husband, head to a concert, and just be me! I've always loved music growing up and feel it made an impact on the person I am today. Something about it soothes my soul. It's a place I can escape to when I am having a stressful day.
I was chosen as one of the few bloggers for an amazing opportunity to experience a VIP treatment with Godsmack and Pura Vida Tequila. Yes, you read that right… Godsmack!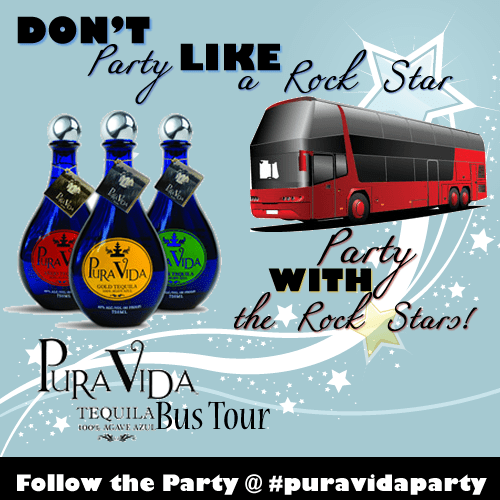 Pura Vida Tequila and Godsmack are taking a small detour from their Rockstar Energy Drink UpRoar Festival tour to join in on the Aftershock 2014 Festival in Sacramento and we couldn't be more excited! Not only do we get to hang out with Godsmack in a private bus but we also get to enjoy my favorite tequila ever— Pura Vida Tequila. Seriously the best tequila I have ever had. One of my favorite cocktails to make with their tequila is this Tres Hombres Cocktail. So delicious!
If you are in the Sacramento area and would love to meet up at the AFTERSHOCK festival, let me know! You can also follow along by using the hashtag #puravidaparty!
The UpRoar Festival is still going strong and may be coming to a city near you. Check their website for tour dates and times: www.rockstaruproar.com.
Disclosure: I am receiving two VIP tickets as a part of of a blogger opportunity. Opinions are all mine.