Hamster Stroller Bags—Create more Stroller Storage and Keep your Kids Safer!
My family just recently took a day trip to the zoo and with being away all day with two kids, we found it difficult to put all of our kids' necessities into one diaper bag. Our diaper bag was overflowing, not to mention it was very heavy and hard to carry all day. We do have clips that will attach our diaper bag to the stroller but when it is that heavy, we worry about our stroller tipping backwards, so we usually just carry it. By the end of the day, we were exhausted just from all of the things we had to carry—I wish we would have known about Hamster Stroller Bags!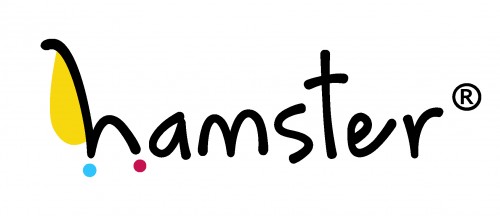 Hamster Stroller Bags, originally popular in the United Kingdom are two saddlebags that easily attach to each side of your folding stroller. Hamster bags hold extra baby cargo while distributing added weight on the back of your stroller caused by a heavy diaper bag, shopping bags, water bottles, etc. Hamster Bags not only added extra storage space to your stroller, they also prevent your stroller from tipping backwards!
Not only are the Hamster Stroller Bags a highly functional product, they make your stroller safer. A stroller tipping backwards can be a hazard to small children that could cause injuries easily prevented with a Hamster Bag attached to each side of the stroller! Last week on a trip to an outdoor shopping mall, I decided to put their claim to the test. With each Hamster Bag on the sides of our stroller, I attached to the back of our stroller our very heavy diaper bag, my large purse and I had six shopping bags by the time we were finished, and the stroller stayed put—no tipping at all!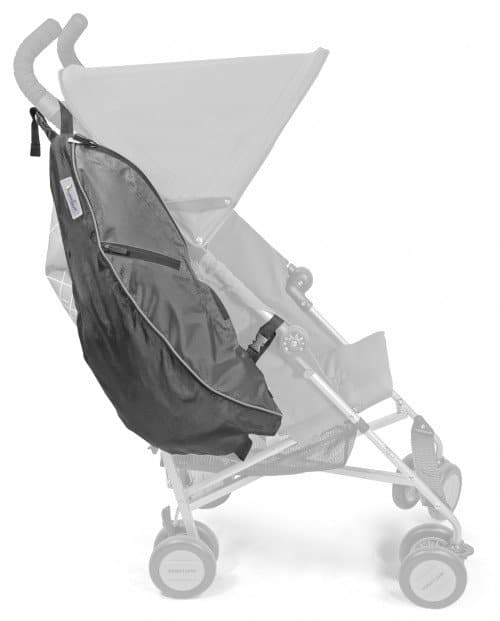 Each Hamster Bag holds up to six pounds of supplies and features one main compartment, one exterior pocket (which is perfect for my wallet and iPhone) and a small interior mesh pocket, which I like to keep my keys and antibacterial lotion in. They are made from polyester and include reflective strips on each side for increased visibility—just another way Hamster Bags keep your children safe!
Not only do Hamster Bags provide wonderful extra storage for your stroller, they also can be easily removed and serve as a shoulder bag—how convenient is that!? I don't even take a diaper bag with me most days—I just make sure my Hamster Bags are always well-stocked with my essentials, and when need to, I just remove one of the Hamster Bags and use it as a small diaper bag.
 PRODUCT FEATURES:
Includes two bags that fit on each side of a folding stroller.
Each bag holds up to six pounds of baby care items.
Distributes weight evenly on your stroller to prevent tipping.
Each bag has a reflective strip for increased visibility.
Easy clip on and off stroller.
Storage bags can double as a carry-on shoulder bag.
Can stay on stroller when folded down.
Includes one main storage area with two smaller areas that are perfect for your cell phone, wallet and keys.
Hamster Stroller Bags fit most folding strollers, including popular brands such as Maclaren, Britax, Phil and Teds, and Baby Jogger Citi Mini. Check here to see if the Hamster Bags will fit your stroller. If you would like to learn more about Hamster Bags, please visit www.hamsterbags.co.uk. Hamster Bags are available for purchase at OneStepAhead.com. Please also be sure to follow them on Facebook for recent product news and specials.
*I received this product for review but these words are strictly my own.