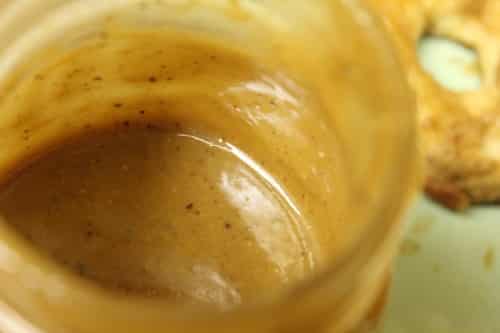 I tend to go into spurts when it comes to caramel. Either I am baking a ton of recipes that include caramel or I make a ton of recipes that don't. This Fall I am in one of those spurts where all my dessert recipes are calling for caramel, especially with all the yummy apples in season. Something about caramel and apples go hand-in-hand like peanut butter and jelly. However, my budget isn't very happy with all this caramel we've been going through.
The thought of making homemade caramel sauce used to scare me until I actually tried it for myself. Through trial and error I found the best recipe that is not only completely delicious, but it's so easy it is almost impossible to mess up. Seriously, because if it was, I would have been the first to mess it up.
This homemade caramel sauce recipe only calls for four ingredients that are easy to find at your local grocery store.