How to Freeze Strawberries!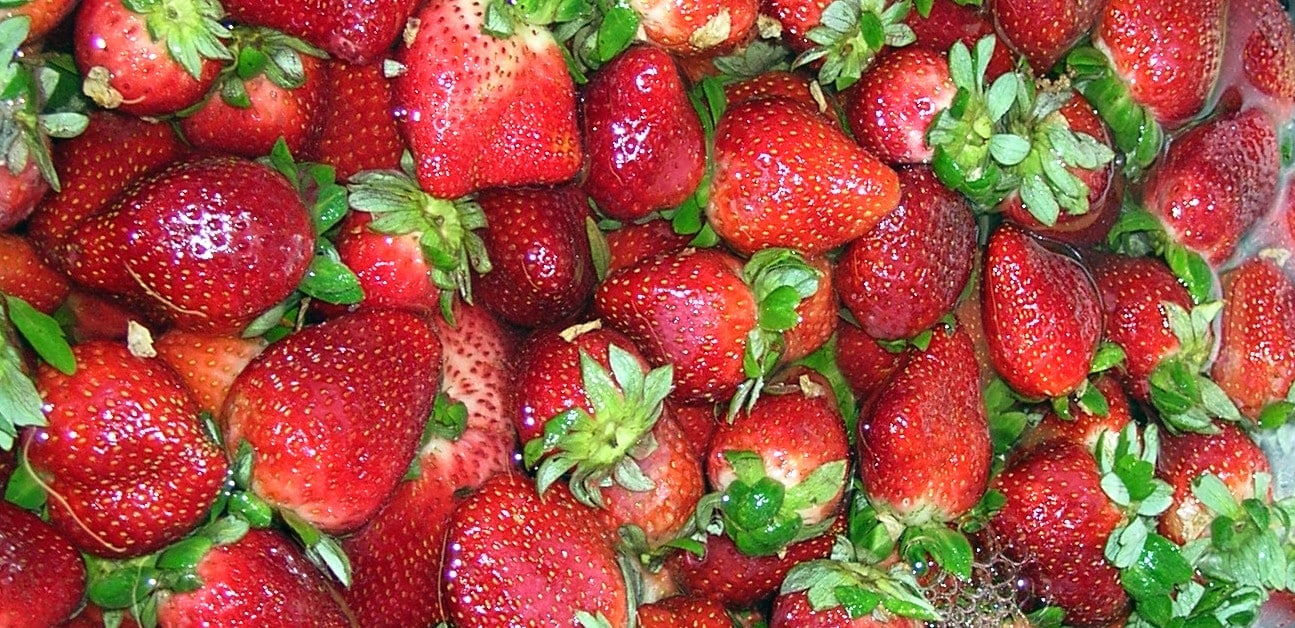 Ever wonder how to freeze strawberries? Well it's easy!
Imagine, if you can, me saying strawberries.  You see when I say strawberries, especially if I'm excited, it comes out like this, "Strawberreeees!!!"
   So it's the middle of March, when ordinarily, strawberries are still pretty expensive.  Hubby and I decide to make a grocery run before supper.   We walk into Meijer and the first thing I see, is the produce display, with strawberries priced at under a dollar a quart!  "Strawberreees!" Yes, I said that, right there in produce section, loud enough that I am sure I got some funny looks!
Needless to say, even on a budget I bought a couple quart. Later I went back and bought a few more to put in the freezer, here they are.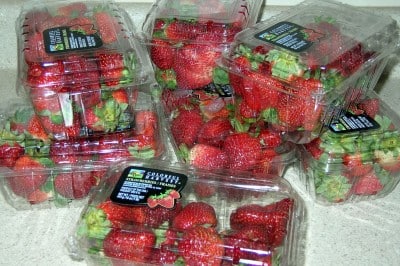 How to Freeze Strawberries:
   Strawberries are an easy fruit to freeze, basically put them in a sink of cold water and cut off the tops and any bad spots.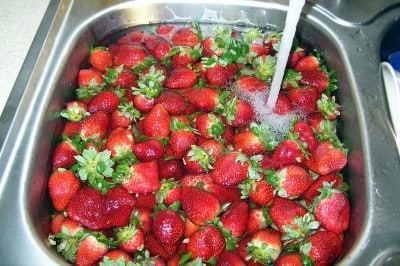 Cut them into halves or quarters, (or you can leave them whole), and lay out on a towel so the excess water can drain off.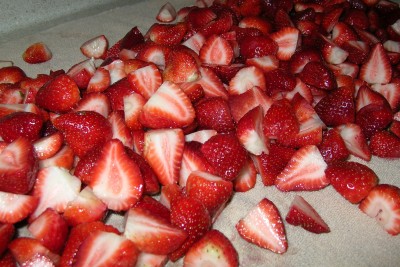 I like to quick freeze most of my fruit before I put them in freezer bags. If the fruit is quick froze they are in individual pieces when you pull the bag out of the freezer, versus one big clump if you put them into a bag before they are froze.  So here are a few trays ready to go into the freezer.
Here are the bags of strawberries from the first batch I froze…. ahhh think of how good a frozen strawberry smoothie will taste on a hot day!
Hmm, strawberry shortcake is sounding good too. Any volunteers to make me one?!!
You may also like the posts on how to freeze cherries, and how to freeze blueberries.