How to Install a Shower Water Filter
Disclaimer: I received the following product free of charge in exchange for my honest opinion of it.
One of the perks(?) of living in town is the city water. Many days it seemed like I was taking a shower in pool water. After replacing our nasty old tub with a new white tub, we discovered that our water was blue as well.
OUR WATER WAS BLUE!!! Folks, that cannot be good. It was a (not-so)clear indication that our water was full of chemicals.
We figured the water was probably contributing to my dry itchy skin as well. It was time for a shower water filter.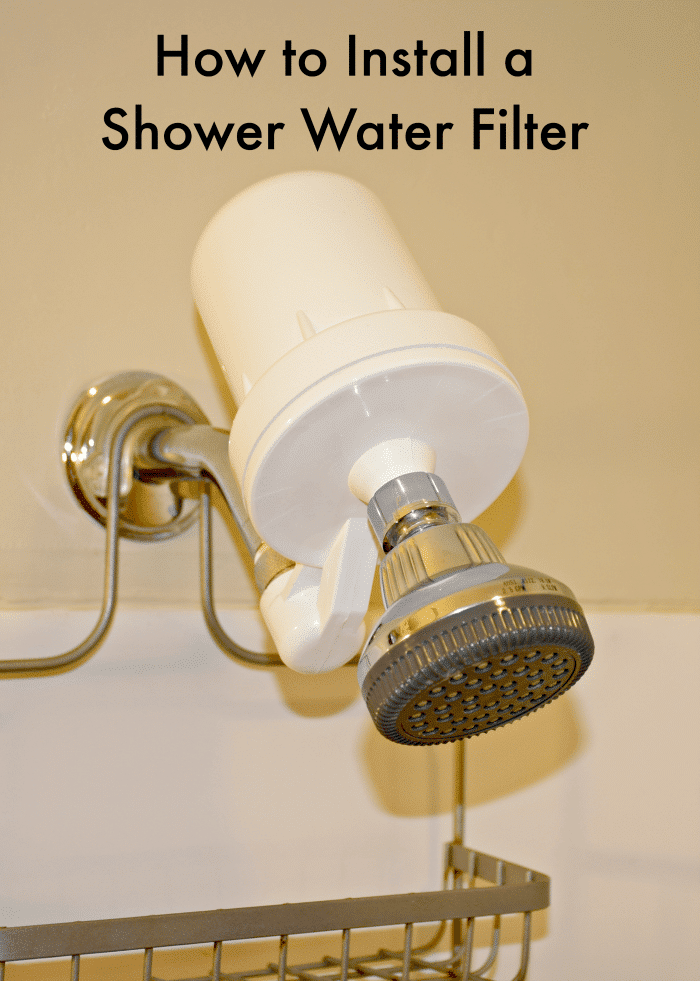 They are super easy to install, as the video below will prove.
How to Install a Shower Water Filter:
You need your filter, a pair of pliers and some thread tape.
Carefully remove your shower-head.
Tightly wrap thread tape around the male threads of the shower pipe.
Attach your shower filter and tighten with pliers.
Wrap thread tape around the male threads of the shower water filter.
Screw shower head onto the filter.
And that is how to install a shower water filter!
I chose an Ava Shower filter (affiliate link) that is sold on Amazon. It uses a kdf filter system which is said to remove flouride and chlorine, as well as other nasties like lead, arsenic, copper and more. It is also said to balance the ph of your water.
I don't have proper testers so I cannot offer "scientific proof" but I do think it's helping. The shower doesn't have that funny smell anymore and my skin isn't as dry and itchy after showering. Of course the weather could've helped my skin, but since it started getting better right after installing the filter… 🙂
All-in-all I'm happy with this filter and I think my mom will be getting one as well.