How to Keep Greens Fresh Longer
Since I've started on this juice fast, I've been going through a lot of fruits and vegetables using my juicer

. So today I thought I would share how I keep my greens fresh longer.
How to Keep Greens Fresh Longer: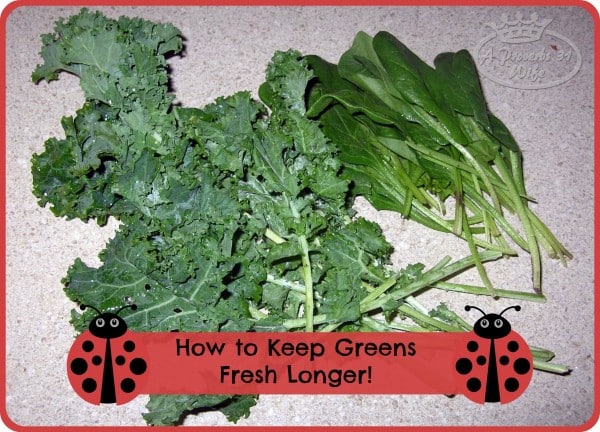 I can go through a bunch of spinach in one day. A bunch of kale disappears in about 5 days. Even though we can literally walk to Meijer, I didn't want to be running to the store every 2nd day. So I go every 5 days and buy 6 bunches of spinach, a big bunch of kale and other stuff like fennel, mint, cabbage, pears, carrots and more.
Some stuff is easy, carrots and celery go into a drawer. Cabbage goes in a bag on the shelf. But I was left with the task of figuring out how to keep greens fresh longer.
It's pretty easy. when you bag your greens at the store, put them into the bag, stems first. At my store the greens are misted every minute so the greens are wet when I bag them.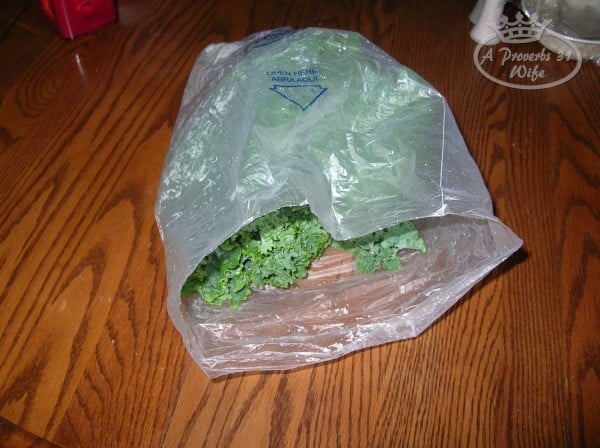 At home, I fold the bag part way back so the tops of the greens are exposed. If the greens are not wet from the store, make sure you put some water in the bottom of the bag where the stems are. If the stems are not wet, the leaves will wilt. If you don't expose the tops of the greens, they will mold. (learned the hard way)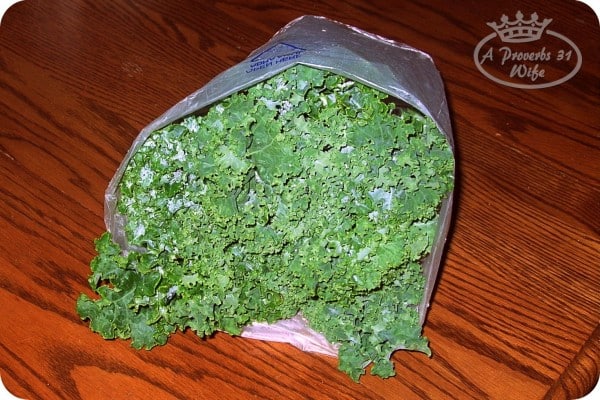 The I put the my greens in the fridge. Stem ends in first, tops exposed to the front.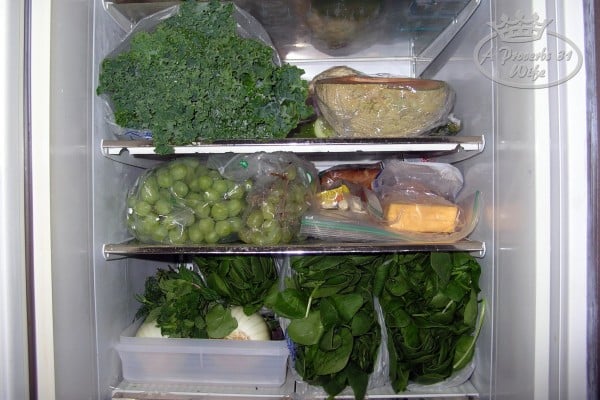 Here is where the "star" of the show comes in. A simple spray bottle set on mist. I simply mist the tops of them twice a day and it really helps me keep greens fresh longer. In fact, my last bunch of kale stayed nice for over a week!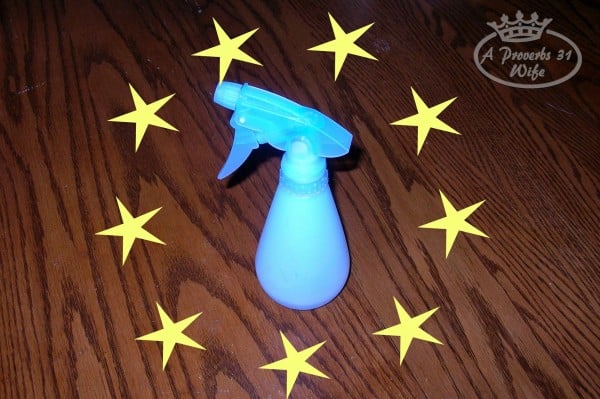 So glad I can keep my greens fresh longer and not have to make as many grocery trips!