How We Bought a Home in Our 20's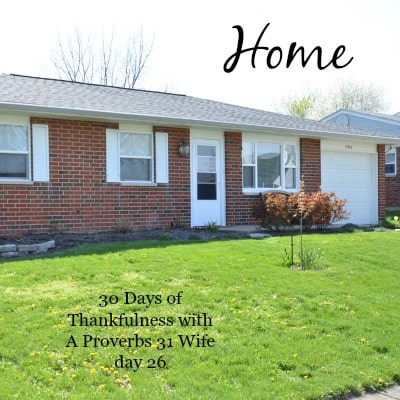 The average age of first time home-buyers according to most realtor sites, is early 30's. But we bought a home in our 20's early 20's to be precise. Jason was 23, I was 22.
Are you wondering how we bought a home in our 20's or are you really wondering how old we were when we got married?!? 😛 We were babies when we got married, babies I tell you. I had just turned 21 and Jason was 22. However, I wouldn't have had it any other way.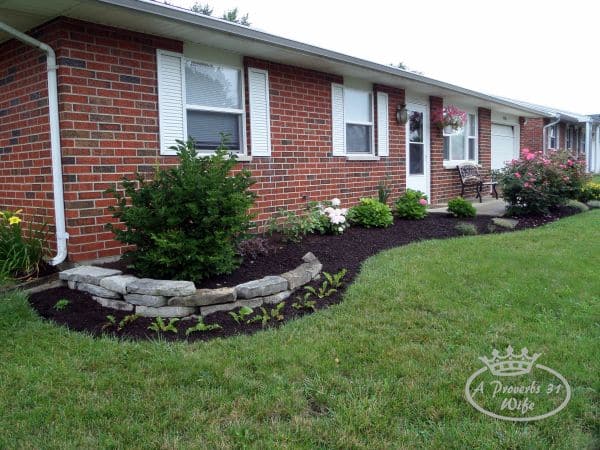 How we Bought a Home in Our 20's:
We didn't bring a lot of money into our marriage. In fact, Jason had a truck payment and I had a small savings, so we paid off the truck and started at ground zero. Literally.
I used then, and still use a program called Quicken to track our finances, and all purchases were with a bank card. We did NOT use cash. I know the Ramsey program has helped a lot of people, but Jason and I tend to have issues with cash burning holes in our pockets.
After hearing of a friend who's bank card was stolen and bank account drained, we locked up our debit cards and switched to credit cards. Debit cards have no money protection, while credit cards do.
So if case you are wondering, we use a credit card 99% of the time. I save all my receipts, enter them into Quicken and pay it off 2x a month.
So what are some things we did to buy a home in our 20's?
We paid off all debts.
We didn't buy new toys.
We only bought 3 items new while setting up our rental. Everything else was gifted or thrifted.
We rarely ate out.
We rarely went out. Date nights were fun but of the free sort.
Jason picked up side jobs and I baby-sat for friends.
We qualified for a $0.00 down FHA loan.
We don't pay for TV.
We don't have a home phone.
Gift are handmade or small.
We diy as much as possible. I even replaced the water pump in my washing machine on my own.
Most meals are made from scratch.
We use cloth for almost everything.
I remember feeling terrified.
We were borrowing money that could take 30 years to pay back, in my panicked mind I thought about being 50 before no longer needing to make house payments. Then we learned that our dream home in the country with 2-3 acres was way out of our price range. I nearly cried.
But we found a cute little house, sitting on about 1/3 an acre in the suburbs of town, and we made it home.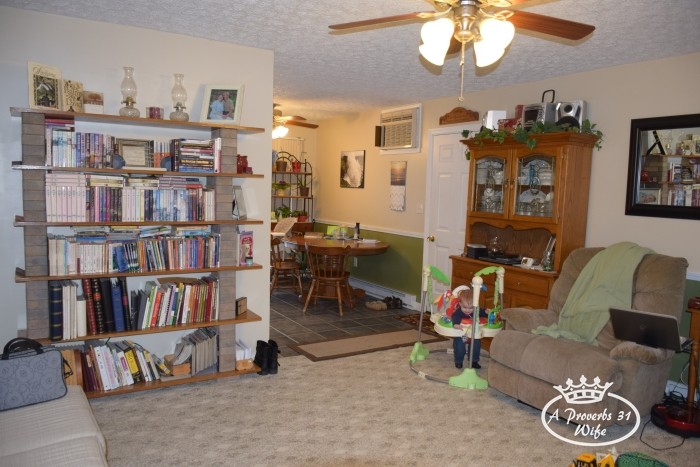 Every month we found a way to make our payments and then started paying extra as we could afford it. Then the interest rate tanked and after talking to several banks we refinanced a year later to a 15 year mortgage. Our monthly payments went up by $200 but we thought we could do it.
And we did!
We've been paying on our 15 year loan for 4 years now and I will say we have gotten very good at saving and budgeting. But I know I still have lots to learn. In fact, every time I find a post on how so-and-so saved such-and-such, I read it. I'm still picking up great tips even 4 years later.
In my opinion, knowledge is the best tool one can have when it comes to achieving one's goals.
So what are some tips you can share with me?