Hugaboo Plush Infant Seat
My newest little guy is so observant and loves to feel like a bigger boy than he really is (TEARS! Why do they grow up so fast?!) He sees his two big brothers playing and already gets so excited and wants to jump into the action.
Obviously he can't, but thanks to the adorably plush and comfortable Hugaboo seat, Charlie can sit up without mama right there and he can feel a little more independent!
Softer and seemingly much more comfortable than other infant positioning seats on the market, the Hugaboo is perfect for helping your not so stable infant to sit assisted by plush surroundings! It's design is perfect for a beginning sitter, with a taller back, an attached seat bottom (which can unbutton for easy baby removal!) and cushioning in all the right places and Charlie loves to sit in it and take in his surroundings!
The two leg holes in front are large enough to accommodate even the chubbiest of baby thighs, but they still have enough stability to help hold the thinner babies too. No chunky thighs getting stuck in this seat!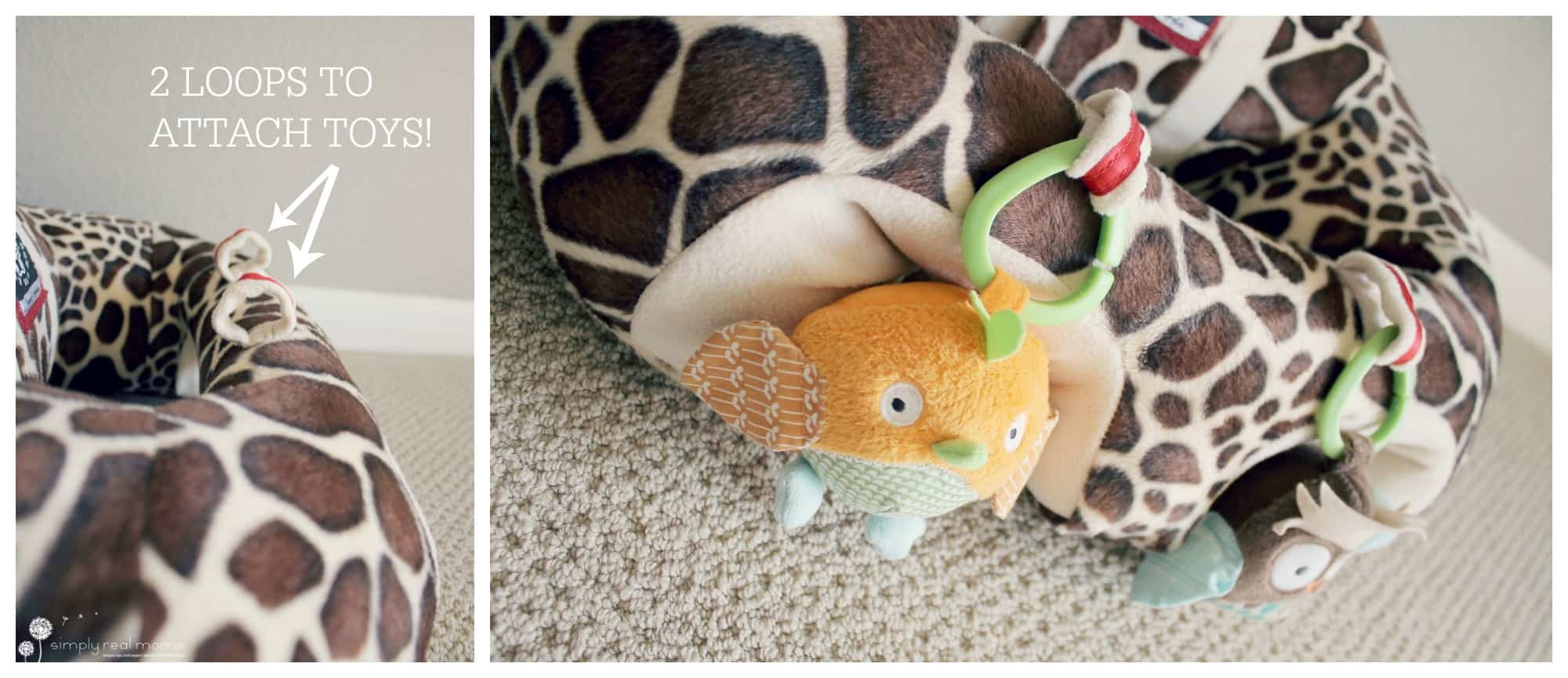 I love the two built in loops that you can attach baby's favorite toys to! Once baby starts to get interested in grabbing and playing, these loops will help to keep those toys within arms reach after baby drops or throws them!
Charlie has loved his new found independence and he's able to feel like he's included in the craziness of his two older brothers' playtime.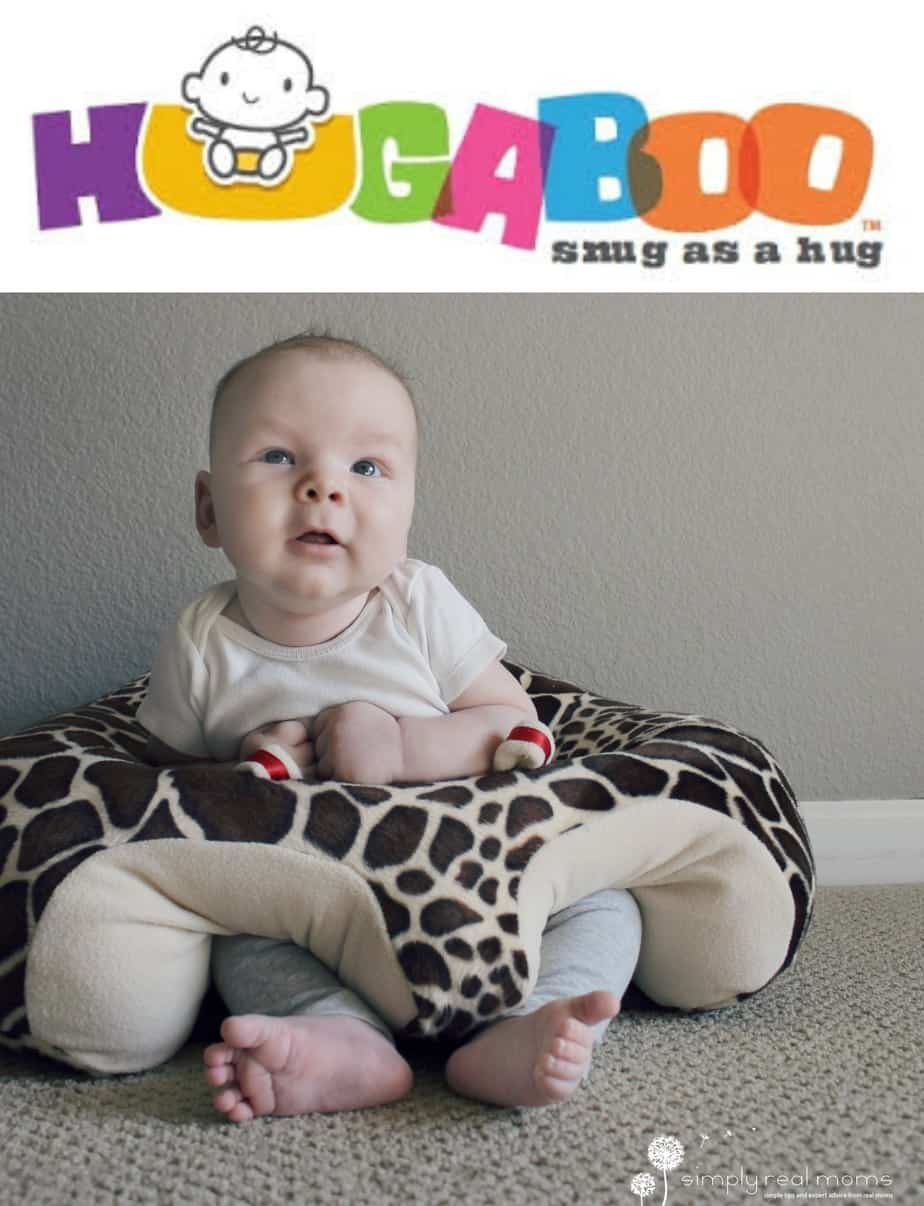 The Hugaboo is shown here in the Giraffe print, but it's available in so many different colors and is completely machine washable (even the seat itself!) so no worries about spit, spills or blowouts-it can be cleaned back to new! Check them out for yourself or for the perfect baby shower gift!
You can find Hugaboo:
ONLINE
FACEBOOK
*We were given product to facilitate review, but all opinions are my own. As with all infant seats, you should not use the Hugaboo on raised surfaces, leave baby unattended or use for sleeping.