The Importance of What your Child Reads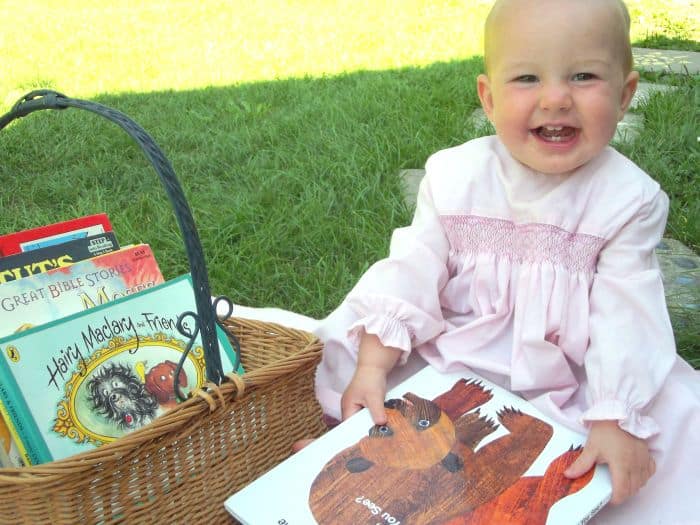 As a parent, I'm sure you realize the importance of what your child reads. As a child, my mother was very careful about our reading material. While I didn't appreciate it at the time, I am thankful now.
What a child, reads and perceives is vital to the molding and forming of his character. A wise parent will censor their child's reading material, but sometimes it's hard.
A distant cousin of mine, a young lady with a similar upbringing as my own realized this and created the LRD (Learning Resource Directory). As a parent myself, I realized what an awesome tool this is for me and asked Esther to share a little more of her story.
Read on as Esther shares the importance of what your child reads.
The Importance of What Your Child Reads
When I was seven or eight, some good friends of the family watched a lot of movies. We were at their house frequently, and several different times we sat down to watch a movie with them. I'll never forget a few of the graphic death scenes, in movies such as Flame in the Wind and The Passion.
I should not have seen them at that age. A few years down the road, it probably would have been okay, but to my knowledge my parents hadn't been warned that the content was questionable, so they had no way to know if I should be seeing those movies or not.
As a result of watching them, I struggled with fear and nightmares for years. I don't remember telling my parents—why, I don't know—and finally I learned to ask the Lord to help me overcome them, and He graciously did.
Why is the material your child reads or watches so important?
The Bible talks a lot about how parents should bring their children up to fear the Lord (Ephesians 6:4). One outstanding example of how He specifically protects children is in Matthew 18:5–7, where Jesus warns against offending "the little ones".
As God's representative to your child (as Jesus was to us, see 1 Corinthians 11:3), you have the divine responsibility to nurture and instruct your children. That "nurturing and instructing" includes encouraging and building them up with Godly books.
[clickToTweet tweet="As God's representative to your child you have the divine responsibility to nurture and instruct your children." quote="As God's representative to your child you have the divine responsibility to nurture and instruct your children."]
There's an oft-quoted saying that says that what you read is who you are. Or perhaps in a more direct manner, the way our brains process the things we read is the same as if we had experienced it ourselves.
The logical conclusion is, if I would read a story about a violent serial killer, especially if it was from his perspective, I would be thinking the thoughts he's thinking, and therefore participating—at least mentally—in the life of someone that I have no desire to be like.
Children look for heroes—both in real life and in fiction—to look up to. By giving them good books from early on, they get good role models. They might not necessarily remember every example in the stories they read, but they will remember the positive influence that person or those people had on the world around them.
One of my favorite stories as a child was Twenty and Ten, which featured children who did the right thing even though they were scared. They were the kind of people I wanted to be like when I grew up.
Through good books, children can be drawn closer to the Lord. When I was younger, that was one reason why Mom read In Grandma's Attic to me. Even though the girls got themselves in some pretty bad scrapes at times, Ma and Pa were always there as a calming influence—pointing the girls back to the Lord and showing them how to study and obey the Bible better.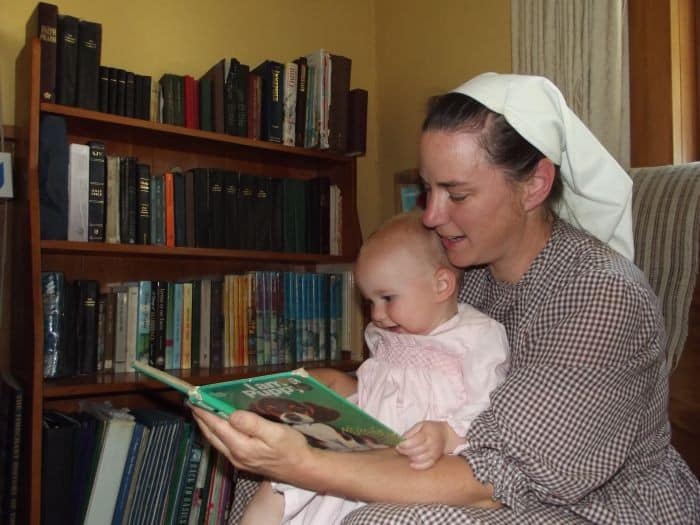 What should we look for when choosing good books?
[clickToTweet tweet="The importance of what your child reads cannot be ignored. Here are some standards to judge your books by." quote="The importance of what your child reads cannot be ignored. Here are some standards to judge your books by."]
This is a tough question, because each family is so different when it comes to what's okay and what isn't! For our family, the subjects below raise red flags for us.
Language, of any amount at all. We believe that when Matthew 12:36 says "any idle word", that literally means any idle word. As a family, we try to stay away from expressions such as "my goodness" or "darn" (if you study the meanings, many of these are actually euphemisms for God's name, the word damn, etc, making them actually swear or cuss words).
Lying/stealing/killing, basically anything that puts these or other things condemned in the Ten Commandments in a positive light. This is a difficult one, because books like Kingdom's Dawn—a fantasy allegory of Biblical history—has a lot of fighting in it. In a case like that, we will talk about how the killing is wrong, and how it symbolizes our daily fight against the devil.
Bad attitudes, especially against those in authority.
Graphic death or intense fighting scenes. This is simply not allowed until the child is mature enough to be able to understand and handle it.
Romance or anything related to that. We do tend to read quite a few books that have romance in them to one degree or another, and when this comes up in a book—especially if it's portrayed in a wrong light—we'll often have a discussion about how that is different to our personal views, and how people's choices affect their futures. Mom also edits some books while reading if it's particularly bad.
Superstition or spiritual things. We haven't read many books that include this, but with the ones that do we always discuss it. This includes anything involving omens, fortune telling, charms, or related subjects.
Drugs, smoking, or drinking—we've discussed these subjects before as a family, and if and when they come up they're usually in a negative light already. However, we do talk about it if the need arises.
Where do we find good books?
There are lots of good book lists out there, whether in print form or on websites. After my experience with movies when I was younger, and after friends started asking us for recommendations for good books, I knew there was a deficiency in this area—at least among the circles we are in!
Off and on over the course of several years, I asked God to show me what He wanted me to do with my life. Did He want me to go to nursing school? Perhaps do something else?
One morning in October 2014, I woke up unusually early with a fully formed plan in mind for a book reviews site with warnings—things parents, teachers, and students would want to know about before buying a book.
The guidelines shared above are the main principles we use as warnings in our reviews. Roughly six months later, Learning Resource Directory was launched. Only God could have provided the idea and resources.
We now have over 300 book reviews published, with more being added daily. And while I know we aren't the only reviews website around—there are other great ones, too—both Mom and I love being able to share good quality books with homeschool moms.
So how about you? How do you find good books?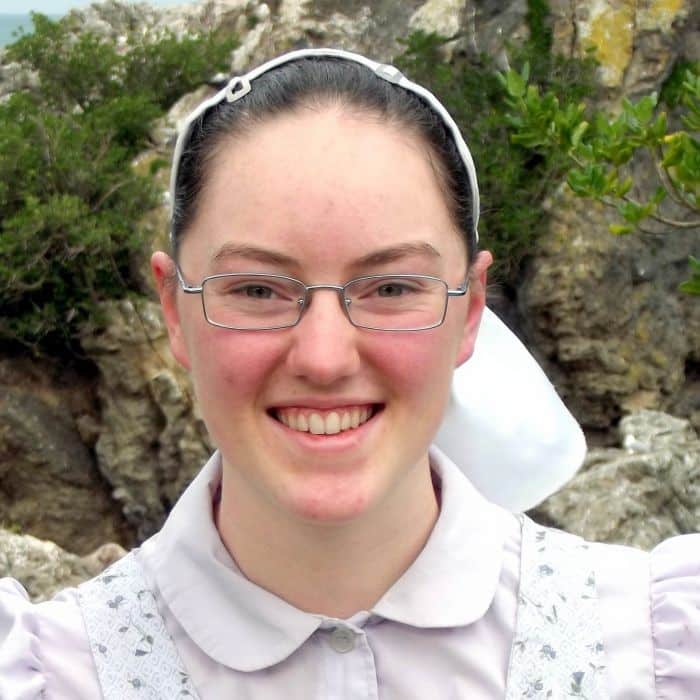 As the daughter of a book nerd, Esther splits her time between spoiling her seven siblings and staring at a variety of writing and designing projects.
Some of them actually do get done once in awhile—when she isn't buried in a book, attempting to solve a theological problem, or reading the next adventure novel to her six brothers!
Once in a very long while, you might even find her off on an adventure with her brothers, camera in hand, ready to snap a few memories. You can find out more about her life as a homeschool graduate (in other words, see pictures of her most recent exploit or discover her latest deep insight) by visiting her blog. She can also be found on Facebook, Twitter, Instagram, or Goodreads.