Is Certified Organic Really the Best?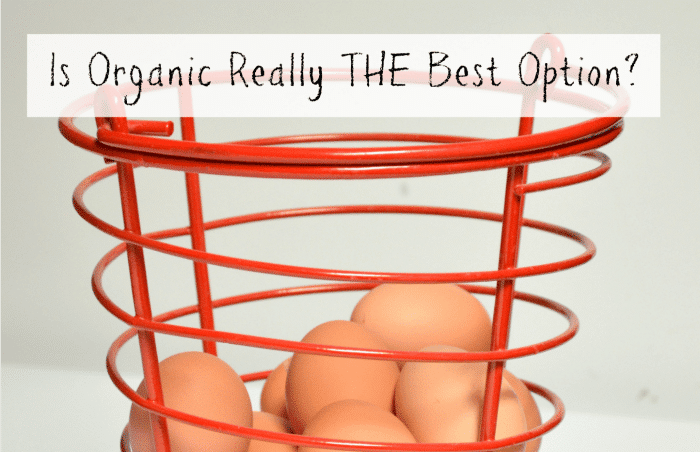 In America we are truly blessed. Today's grocery stores offer a huge selection to choose from. We can choose from junk filled products that make our taste buds tingle, products that are non GMO certified, products that are USDA Certified organic and just about everything else in between.
USDA Certified Organic has a big draw to families who wish to eat healthy. (The downside of course is the price).
With all these choices, many are scratching their heads and asking, Is Certified Organic Really the Best?
Is Certified Organic Really the Best?
I grew up on a small family farm. We grew non GMO, plowed our fields and practiced some sustainable farming methods, but were not organic. Our dairy cows received extensive grazing all summer long and fed limited corn with lot of silage and hay in the winter. My uncles farm organic, so I've seen both.
Growing up in the farming community, I'm also familiar with commercial farming where the ground is never properly worked and ends up depleted. Where animals spend their entire lives unable to move around much and are fed high grain diets to fatten them quickly.
I'm not here to say what's what as far as right or wrong. I'm just saying I've seen it all and know what I want for my family.
Today my mom raises meat hens and laying hens for herself and us children. She also raises sheep. Her animals are free range and fed non GMO. The grain purchased for the chickens is non GMO, but not organic.
The following paragraphs are going to show you a closer look at sustainable, earth friendly farming that is non GMO, but not organic versus, a certified organic farm.
Sustainable Farming
You will find my mon's hens housed in a typical chicken house. During the winter, there is artificial lighting and the door remains shut. On very nice days the door is opened for a few hours and they receive fresh air and are able to run around outside.
In the summer time, the door is always open and the hens are often found outside scratching in the dirt and grass. Eating bugs and enjoying life. These birds are layers, they lay eggs for us and are otherwise spoiled critters.
They enjoy a diet of select table scraps and a grain mix optimized for their best health. The birds have shiny feathers and look incredibly healthy in the summertime. The eggs are fertilized by the rooster and the yolks are a deep orange.
The idea here is raising food and animals with respect to the earth, the animal and the food we will eventually be eating.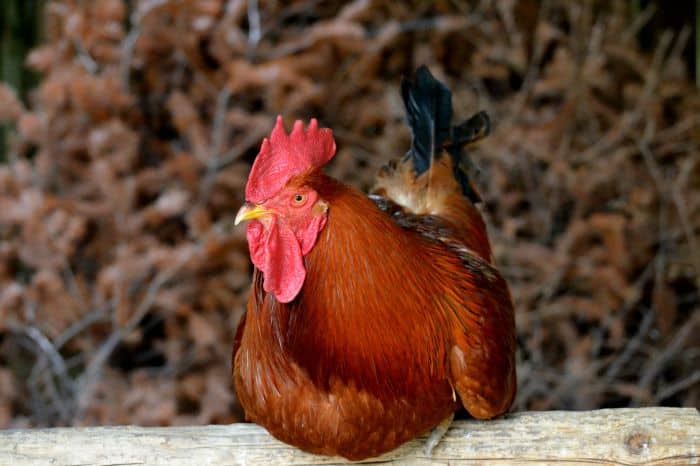 Certified Organic Farming
My uncle's chickens are in a few different locations, but the main one is a large hoop barn that is basically a greenhouse. There is a small opening where the hens can go outside, however I've never seen them out.
Year around there are so many hens in this barn that it's difficult to walk around in there without kicking into, or stepping on one. They receive filtered daylight from the plastic used to cover the hoops. But to my knowledge they rarely if ever, go outside.
They are fed a strictly organic grain optimized for their health. They basically do the following each day: eat, sleep, lay eggs. Because they are not confined to single cages, they are considered "free range".
The hens have dull and dusty feathers. Their eggs are not fertilized and the yolks are a sunny yellow..
The idea here is to be USDA certified organic and make a living by selling eggs.
Now I'm not trying to criticize my uncle's method of farming. He has a family to care for and needs to earn a living.
But, I honestly prefer the eggs from my mom. I feel like they are more nutrient dense even though their feed wasn't organic. The chickens just seem healthier and those eggs are the only ones I will make eggnog with. I make eggnog from those eggs even while pregnant.
Back to my original question: Is USDA certified organic really the best. My answer is no. Organic is good, but the best is a farmer who respects the earth, respects his animals and respects his own body.
Is Certified Organic Really the Best? I think sustainable farming is the way to go.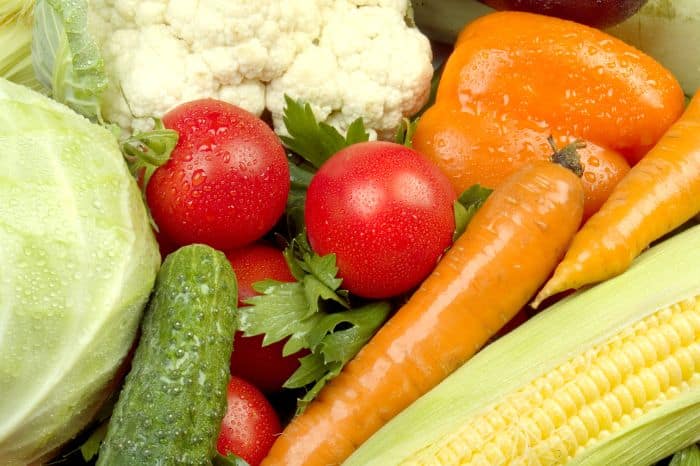 I like to buy stuff at the farmer's market. It's not always good timing for me to go, but it's ideal. Small farmers often treat the earth better than the larger ones do. Animals from small farmers are much healthier and contain far fewer chemicals than those found at a large farm.
If you are able to find a farmer who practices sustainable farming and is certified organic, that is ideal! (providing the cost is within your budget 🙂 ) I do have a few tricks to buying organic and non-gmo foods without breaking the bank which can be found here.
The very best food you can feed your family is food you've raised/grown yourself and then food from an organic farmer who uses sustainable practices.
After that, I would actually put sustainable grown non GMO foods from small farmers, on the same level as USDA certified organic foods.
Hopefully I haven't talked in too many circles here. But be encouraged, if you want to feed your family healthy but cannot afford organic in the grocery store, look for a small farmer who practices sustainable farming to buy from. Your wallet, your family's health, and the farmer will thank you!
And finally. When you can grow/buy sustainably grown foods, try to preserve as much as you can as well. Not sure where to start? Check out Food Preservation Made Simple.
What do you think? Is Certified Organic Really the Best, or are Sustainable Methods better?