Just because a Product says "Probiotic", is it really?
I've taken probiotics off and on for close to 20 years now. Some have worked better than others. Some didn't work at all. Even the Plexus brand which many people love didn't do much for me, and when pregnant I was miserably constipated.
I started my whole journey to find a new (and better probiotic) a couple of months ago. What I found was amazing!
I learned so much that I started sharing my findings on my Facebook page as I went. It was fascinating. Today we are going to look a little more in-depth at probiotics, what they are, what they do, and what to look for in one.
Is it Really a Probiotic?
Whether you're going through the grocery section or the pharmacy, you'll see probiotics. Unfortunately, there is very little regulation in the US on Probiotics so how do you know if you are receiving any benefits?
Sometimes you can take a probiotic supplement and you notice real results. But most people just take a probiotic pill or eat the yogurt (drink the kombucha), and just hope it's doing them some good.
Before we go any further into probiotics and what they are/do. Let's look at the definition of probiotic.
The term was first coined in 2001 by an Expert Panel of the United Nations and supported by the World Health Organization (WHO). Probiotics: definition, sources, selection, and uses.
[click_to_tweet tweet="Probiotics are defined as: Live microorganisms that when administered in adequate amounts confer a health benefit on the host." quote="Probiotics are defined as: Live microorganisms that when administered in adequate amounts confer a health benefit on the host." theme="style6″]
As I read that, I realized the following. Yogurt, Kombucha, and really any of the so-called "Probiotic foods" aren't truly probiotics. After all, you do not know exactly what strains are grown in your kombucha, nor do you know if enough is present to actually give a benefit.
Furthermore, yogurt may say it contains XYZ bacterium but, if anything has been added (sugar, fruits, etc) the bacteria has likely changed. The acid from fruit often acts like our stomach acid and kills any bacteria that may have been present, while sugars can feed potentially harmful bacterias.
In a nutshell; yogurt, kombucha, and other fermented foods, may contain beneficial bacteria, but they cannot by definition be called probiotics.
What do Probiotics do?
The obvious answer is "gut health" but probiotics to more than "just make you poop regularly". If your brain is your body's control panel, your gut is the power source.
Probiotics, that is, beneficial bacterial strains do different jobs. Some strains overlap jobs, but not one strain does everything.
When looking for a probiotic, make sure there are several different strains (not species) listed. Too much of even a "good" bacteria causes an unhealthy imbalance in the gut. Always go for diversity.
7 Different Ways Beneficial Bacteria May Improve Your Health
"These statements have not been evaluated by the Food and Drug Administration. This product is not intended to diagnose, treat, cure or prevent any disease."
Improve digestion and mineral absorption
Improve regularity of bowels, reducing gass, bloating etc.
Support metabolism and engery production
Promote heart health
Improve the microbiome of your skin
Improve vaginal health
Increase folate production within the gut (folate is what we mamas need before and during pregnancy!)
Can you improve gut health without a probiotic?
Absolutely! In fact, there are things you should, and should NOT do that will help your gut and your body's entire microbiome.
First of all, 50% of your body is bacteria! That's right. Cell for cell, 50% of your body is bacteria.
When you use antibacterial soaps and cleaners, you are killing part of your body's microbiome and in many cases (the issue with triclosan for instance), actually leaving harmful, mutant bacteria behind!
Next, over 99% of bacteria range from completely harmless to highly beneficial. Over-sanitization of our homes has weakened us and caused us to be more susceptible to disease. Not the other way around.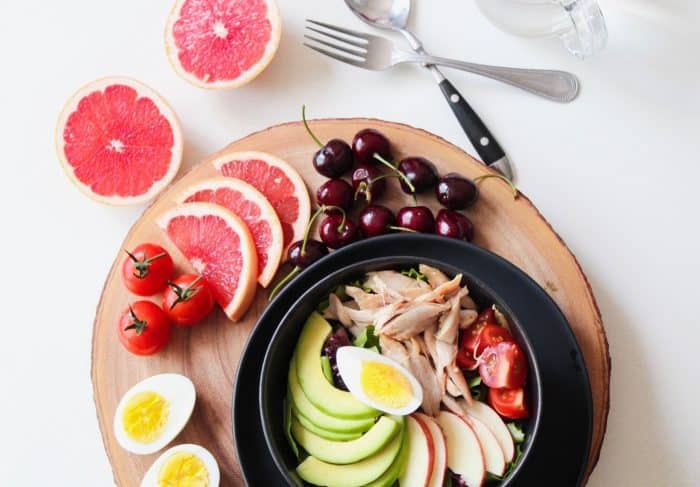 So keeping that in mind, here are 7 ways you can support and grow your body's microbiome.
Eating a diverse range of foods. Especially less common veggies, and high fiber foods like nuts.
Eating foods high in polyphenols like red wine, pomegranate, dark chocolate, green tea, blueberries, almonds, & onions as they support good gut bacteria.
Eating fermented foods (keep in mind that some fermented foods may contain high amounts of sugar).
Having pets and animals around
Spending time in nature. "Earthing" is an exercize where you stand barefoot in the dirt, is supposed to have a calming effect and helps reduce stress which in turn, improves overall health and wellbeing.
Or you can simply garden barefoot and get your hands deep in the dirt!
Swimming in spring fed ponds, deep lakes and oceans vs steril, chemical filled pools.
If possible, try to have a vaginal birth and breast feed at least 6 months to give your baby the best microbiome foundation.
Stop doing these 5 things that harm your body's microbiome.
Avoid using harsh and toxic cleaners (use this instead!).
Stay away from skincare products filled with toxic ing. fragrances etc.
Abusing or overusing prescription medicine, antibiotics (which kill off all bacteria it comes in contact with) and/or alcohol.
Consuming artificial sweeteners like aspartame or sucralose, along with foods high in corn syrup which have been shown to feed the bad bacteria.
Disrupting your regular sleep cycle.This study analysis is interesting!
What to look for when choosing a Probiotic supplement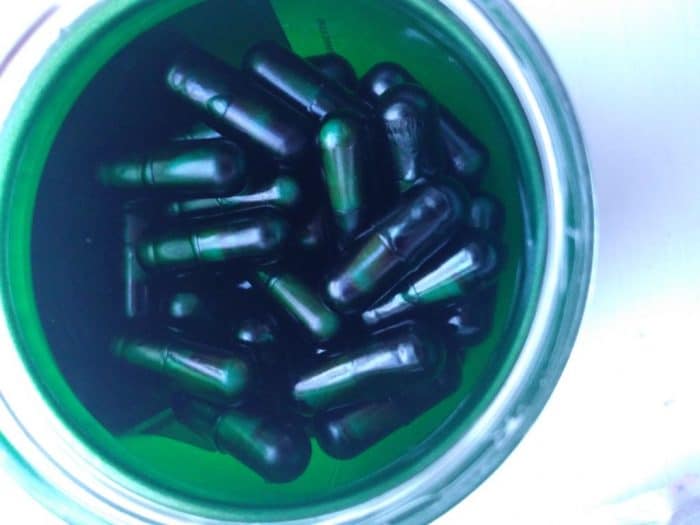 #1 The probiotic needs to list specific strains. For example, the species "Lactobacillus Plantarum" contains a number of different strains. The ingredients listed should look like this: "Lactobacillus Plantarum SD-LP1-IT"
#2 Are the Strains certified and backed by clinical studies? Ask for the studies and read them.
And get this: A study University of California San Diego found that only 1 in 16 bottles of probiotics actually contained the strains and the potency listed on the label.
Make sure the company is doing whole genome sequencing on their product after manufacturing to ensure you are getting what's promised on the label.
#3 How is the probiotic is delivered, and what testing has taken place to ensure delivery to your gut? One such test: Simulator of the Human Intestinal Microbial Ecosystem (SHIME®) is a model that most closely resembles the human gut.
A company that's really interested in how well their probiotic performs, uses SHIME.
#4 Are prebiotics included in the probiotic supplement? In short, prebiotics are your good bacteria's food. Good bacteria will use prebiotics to increase bioavailability in the body and improve overall health.
#5 Does the brand test for pesticides? Look for Glyphosate Residue Free or Organic Certifications.
So what did I find?
I know, I know, after all this information I've just dumped on you, I'd better have a TOP of the line probiotic to share with you!
And
I do.
But for now: Here it is!
The daily synbiotic from Seed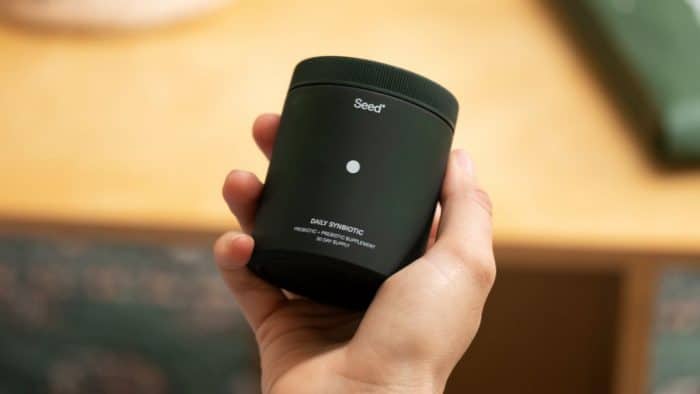 The chief scientist at Seed is Dr. Gregor Reid, Ph.D., MBA. Best known as "Chair of the United Nations World Health Organization Expert Panel on Probiotics". Dr. Gregor Reid led the group that authored the globally accepted definition of 'probiotics'.
I personally find it super cool that the scientist who helped coin the globally accepted definition for the word "Probiotic" helped develop the one I now take!
The first thing you may notice about these pills is how they appear to have a second capsule inside of them. That's because they do!
The outer capsule is your prebiotic, while the inner capsule is your probiotic. Together, they are the daily symbiotic from Seed.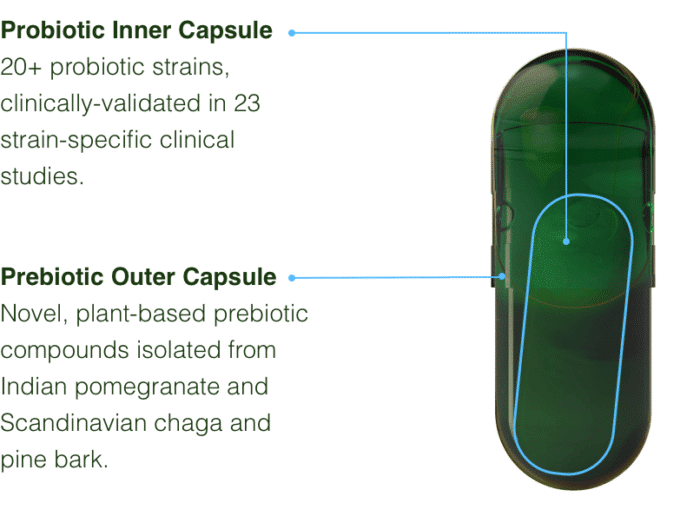 This delivery system enables beneficial bacteria, aka probiotics to make it all the way to where they are supposed to go!
Tested with the Simulator of the Human Intestinal Microbial Ecosystem (SHIME®), which most closely resembles the human body, Seed's Daily Synbiotic was shown a survival rate through the small intestine of 94%!
Seed uses 24 probiotic strains totaling 53.6 billion AFU in each clinically-verified dose. These 24 strains have collectively been studied in 23 human clinical studies including double-blind, placebo-controlled trials conducted in the United States, United Kingdom, Italy, Spain, and Japan.
What are these 24 different strains supposed to do?

They support and contribute to the health of your gut, your skin, your heart, AND the micronutrient synthesis blend helps your gut in the production of folate!
I'm honestly most excited about the whole folate thing. Women in their child-bearing years need folate but unfortunately, most supplements and "enriched" foods contain folic acid will actually rob your body of folate if you have the MFTHR mutation.
One thing a folate deficiency leads to are birth defects. Like cleft lip, cleft palate, tongue, lip, and buccal ties. All 3 of my boys had ties. Andre's ties were so bad he couldn't latch until revised.
We would love another baby at some point so to me it will be the "Moment of Truth!" if the next baby doesn't have ties!
After taking it for just 4 weeks, I'm really impressed with my "bathroom habits" results. I've also noticed less indigestion lately too which I'm assuming comes from my daily synbiotic.
The most interesting thing I've noticed since taking the probiotic is what's happened with my still-nursing 1 yr old.
I've heard all my life that probiotics don't get to mother's breast milk, and my past experience with other probiotics has definitely proved that.
While there is no clinical research to support this (yet), I suspect that getting my microbiome balanced out is resulting in better breast milk for my baby.
I shared his whole story on Facebook. You can read it here!
Another thing I absolutely LOVE about Seed. Beyond a commitment to a probiotic that 100% fits the definition, they care about the environment!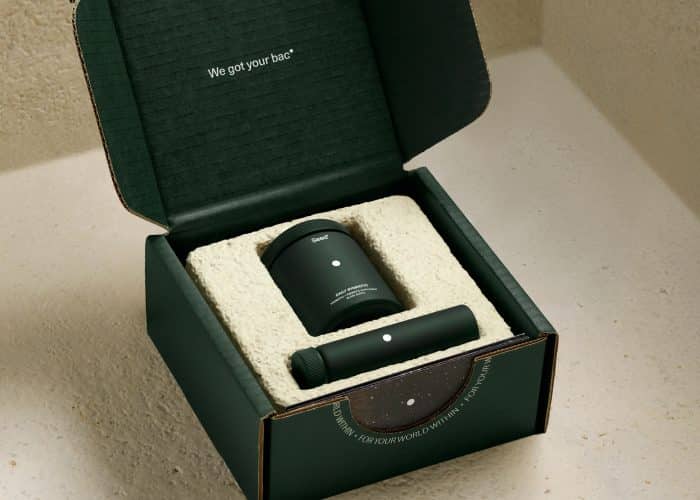 Your welcome kit comes in a mycelium tray that breaks down in dirt within 30 days! Your jar is glass and a small glass travel bottle comes with it. The next month, your shipment comes in a bio-based pouch that you pour into your glass jar from the first month.
No tossing plastic bottles each month and no worries about chemicals from plastic leaching into your probiotic!
Are you ready to give Seed a try? I've partnered with them as an affiliate and between now and Christmas, when you sign up, you'll get 20% off your first month!
Get your daily synbiotic here and use promo code KENDRA20 at checkout.