Juicing is Not Just Another Diet!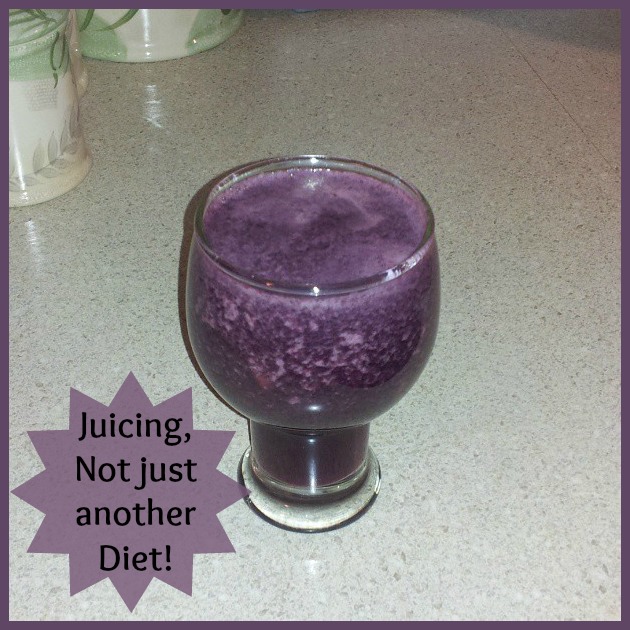 I've tried diets, I've tried exercise, but Juicing is not just another diet. No, it's not. If juicing were just another diet, things would be a lot different.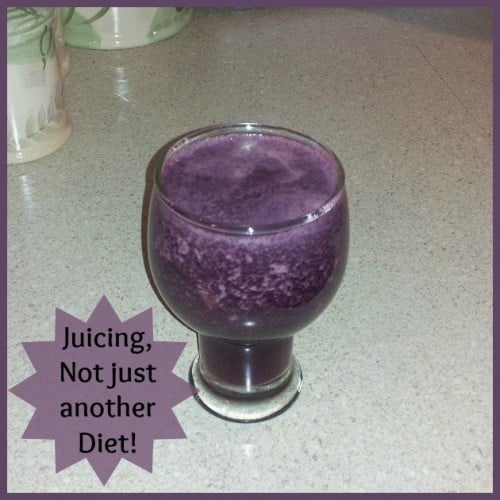 Not just another Diet:
On diets, it's sometimes confusing. You can have this, you cannot have that. You can have this, if it don't have that in it. You can eat this, but if you do, then you won't be able to eat something else later. You're counting calories, reading labels, running here and there just to find your special foods.
(I'm not against counting calories and reading labels as an everyday thing, but trying to lose weight by doing so is hard.)
If juicing was just another diet, you would always be craving foods and sweets and caffeine and other stuff you cannot have. You would likely be denying your bodies the nutrition it really needs. You would either be putting your family on the diet with you or having to fix two different meals each time.
With juicing, things are simple. You can eat all the fruits and vegetables you want in a juice form. Shopping is simple, you go to the produce section and there you can buy everything you need.
Meal times are simple. I make a full meal for hubby just like I would any other day, and then I mix up my juice.  You are getting everything your body needs. Juice is pure nutrients, nothing else.
No cravings. Once you get through the detox part of the juice fast, the food cravings pretty much go away.  I still think things smell good. Hubby was eating salsa last night and I stuck my nose in it and deeply inhaled, but I didn't feel the urge to eat it. Basically I'm pretty much content to smell the foods and enjoy it that way.
On a side note. Do you realize how often our hand goes to our mouth? I look to cook and part of cooking is testing aka sampling. But at first I would catch myself trying to put food in my mouth. So I had to break the habit of putting food in my mouth all the time. It surprised me how much of a habit that was.
Another thing is this, somehow or the other, I must have gotten into a habit of rewarding myself with food. Because I will catch myself after a big cleaning job thinking about getting some fries or a snack like that. Not because I'm hungry, but just because I did a big job. So that was/is another habit to be broken, rewarding myself with food.
Anyway, I'm glad juicing is not just another diet. I feel great, have lost three inches around my belly and three inches around my waist. My face is slowly clearing up. And the weight is still falling off!
Juicing is not just another diet, it's a complete lifestyle chance and I'm so happy about it!
Want to know what juicer I am using? You can (ad) find it on Amazon.
Disclaimer: You are responsible for your own health choices, and this is not recommended for pregnant or nursing women.