Jungle Themed Party- Letter Door Hanger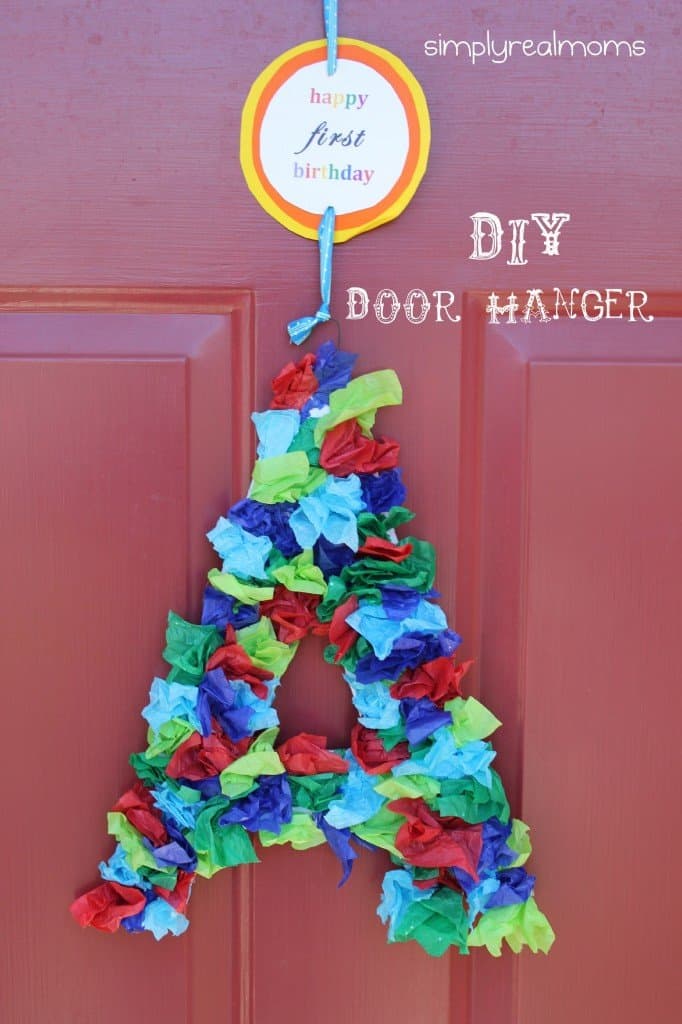 Items you will need:
Tissue (colors of your choice)
Hot glue gun
Cardboard
Craft wire
Ribbon
Step 1: Take your piece of cardboard and cutout your shape. It could be a letter, number, shape, etc. Whatever you decide to do for your child's party. We chose an "A" since my son's name is Austin.
Step 2: Cut out squares of tissue paper. I didn't measure any size, just started cutting squares.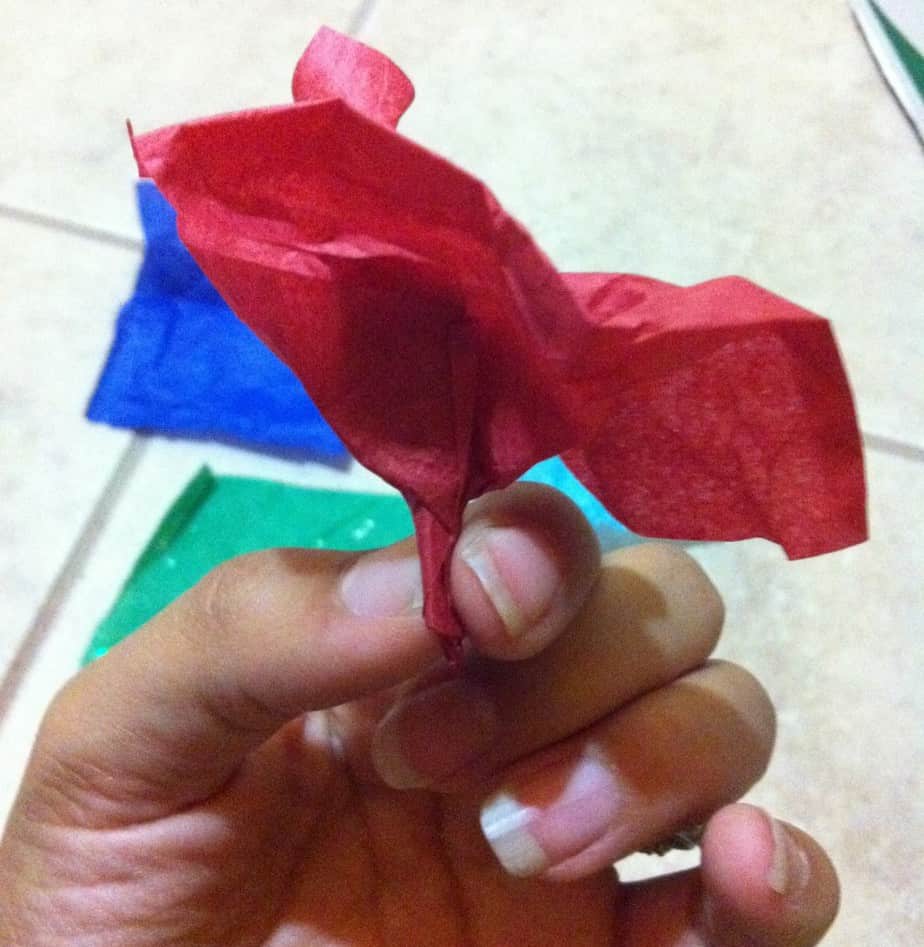 Step 3: Grab the tissue cutouts by the middle of the square and start twisting up until your tissue looks like a flower. (You should twist a little less than half way.)
Step 4: Take your hot glue gun and start gluing tissue flowers onto cardboard cutout. I found it easiest to put the glue on the cardboard first and place my tissue flower on it, rather than gluing the tissue flower first.
Step 5: Make sure you've covered your cardboard cutout completely. If you need to make extra tissue flowers, make them and fill in any empty spaces you see.
Step 6: Once you have covered your cutout, cut two holes on the top, place your craft wire through it and secure a loop. I tied a ribbon to mine to hang, but feel free to hang it however you'd like!
After the party was over, I took the lettered door hanger and hung it in my son's room for decoration.
This tutorial is a part of a Jungle Themed Party, check out the rest of the tutorials here: Jungle Theme Party