(click on images to enlarge)
Choo-Choo. All aboard the jungle train!
For my son's first birthday I wasn't sure what I wanted to do. I knew I wanted to have a theme where bright colors and bold prints were incorporated. The more I thought, the clearer my vision became. I was going to do a jungle theme.
So many ideas came to mind and I excitedly got busy planning away. But the more I searched for items, the more disappointed I became. I couldn't find anything I liked. So with less than a month away, I quickly began jotting my ideas and creating my vision. One that would not only impress, but one that would be very kind to my wallet.
Over the next week, I will be putting tutorials up of the decor I used for our jungle themed birthday party. These tutorials will include: cupcake wrappers, tissue pom balls, lettered door hanger, number pinata and a safari name banner and photo train. On the very last day I will include an adorable free invitation and party favor tags printable. So stay tuned!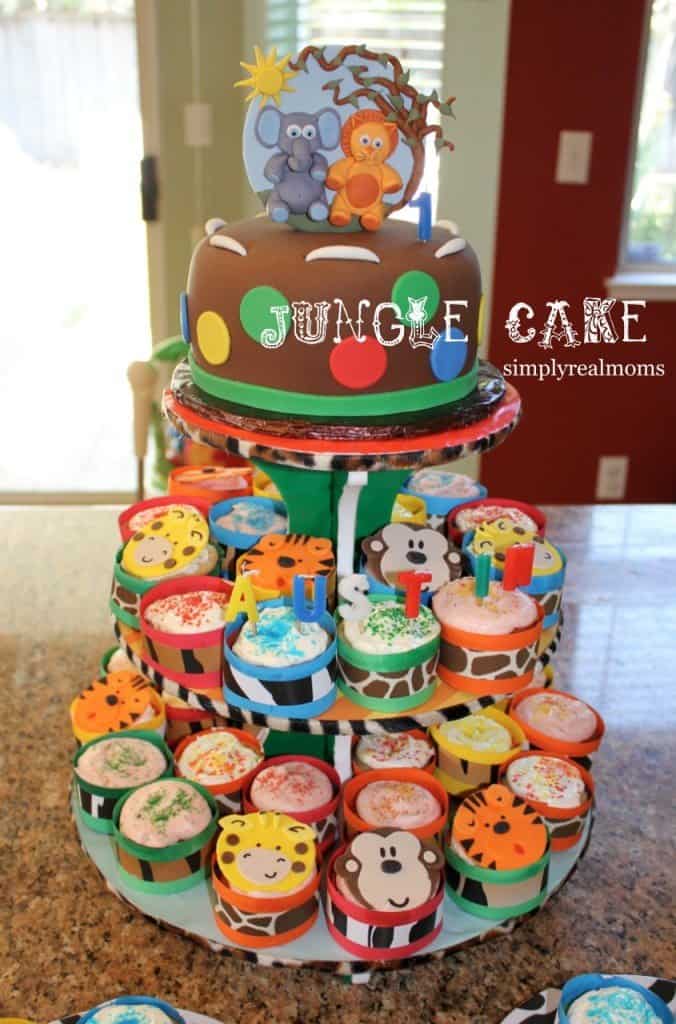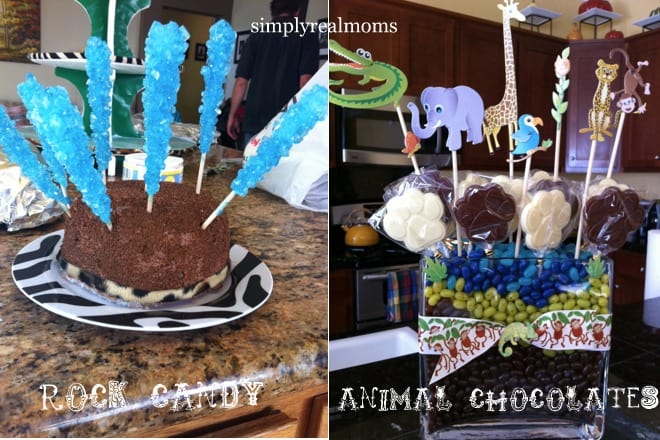 If you see an item in any of these photos that I will not be doing a tutorial for, leave a comment below and I will explain how I made it!