Large Canvas Art. The DIY Money Saving Version!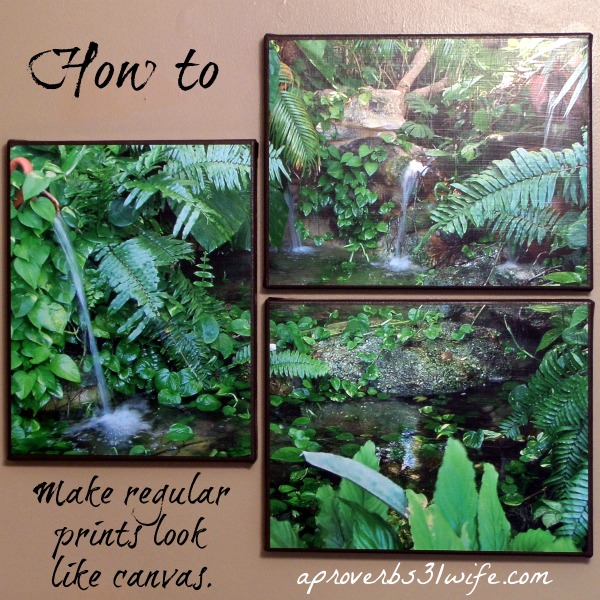 Lately I've been impressed with large canvas art. Whether it be photos, or paintings, something about canvas art just seems to give a room a bit of class.
The room in particular need was our bedroom. Really, it looked pretty nice. But there was one wall that I had stuck one of those photo boards with ribbons on it and slid some photos of hubby and I in it. It worked, but it was boring, and I really needed that photo board out in the kitchen to help hold all the photos out there.
Once that board was down I then had to figure out what to put in it's place. I wanted a piece of large canvas art, and since I like to support the "little guy" I went to Etsy. Wowsers! There were certainly some beautiful pieces of large canvas art, but I couldn't pay what they were asking, even though I'm sure those items were worth at least that much.
Next I went to Pinterest. After all, if I couldn't have real large canvas art, perhaps I could have something similar. On Pinterest and then on Etsy I started finding canvas groupings, where 2,3 or more smaller canvas prints would make up large canvas art when hung together.
So I decided to make a faux large canvas art grouping for our bedroom. It was actually really easy to do!
How to Make Large Canvas Art with Simple Prints: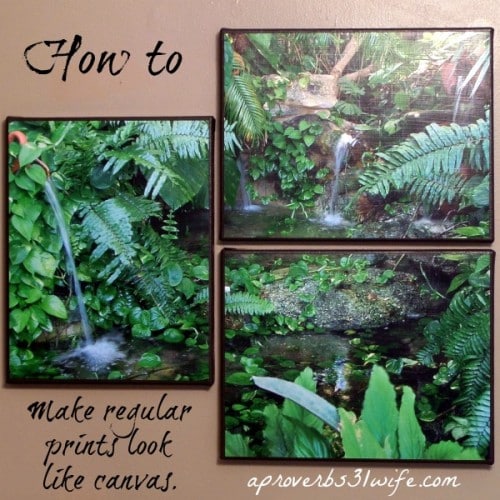 I looked through my many, many, many scenic photographs and found one that would work perfectly cut down into 3 pieces, for my canvas wall art.  It was a photo I took when we were on vacation in Florida last winter.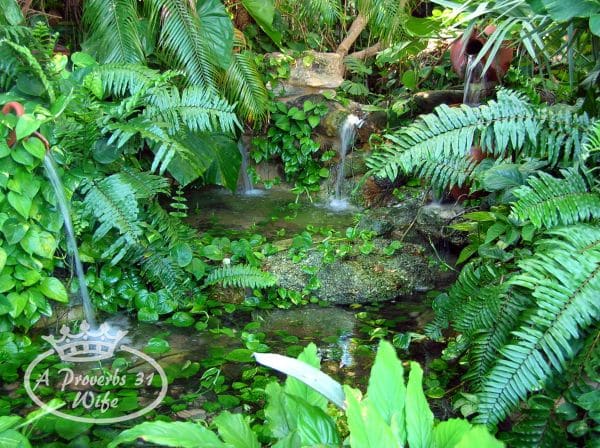 Meijer provided 3 11″x14″canvas boards and a local photographer agreed to print my photos for me. I then went to work putting my prints together.
Fist things first: The edges of my canvas boards needed painted. I had brown spray paint left over from my gallery wall project so I just used that.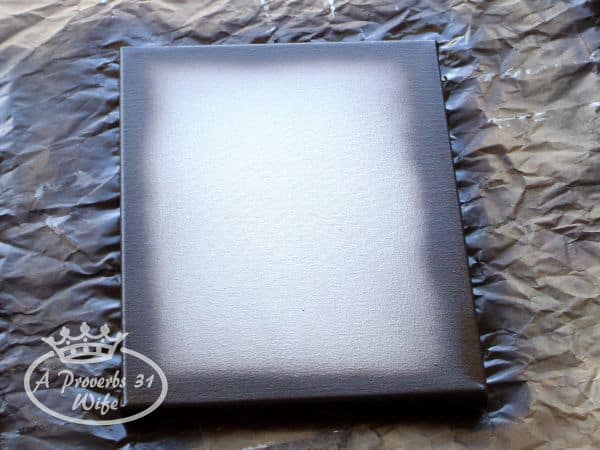 Using Mod Podge I spread thin layer over the top of canvas boards, and carefully laid the print on top making sure the edges were as straight and lined up as well as possible. I gently pressed the photo on, and then flipped the whole thing over (I laid down a piece of fabric first so the print wouldn't get scratched) and using a roller and then hard spatula in the corners, I firmly pressed the canvas onto the print.
I flipped the canvas back over and allowed the whole thing to sit and dry for about 2 hours. I'm sure less would've been fine, but I was multi-tasking. 🙂
For this step you need an old bristle brush. Your goal is to leave streaks of Mod Podge on your print. I lightly brushed streaks over the whole print in one direction. Then after that coat dried, I brushed streaks of Mod Podge in the opposite direction. This gave my photos a canvas-like look.
The texture that the Mod Podge gave my prints was awesome!  Using the same method I used for my gallery wall, I lined up and hung my canvas prints and created my own bit of large canvas art! What do you think?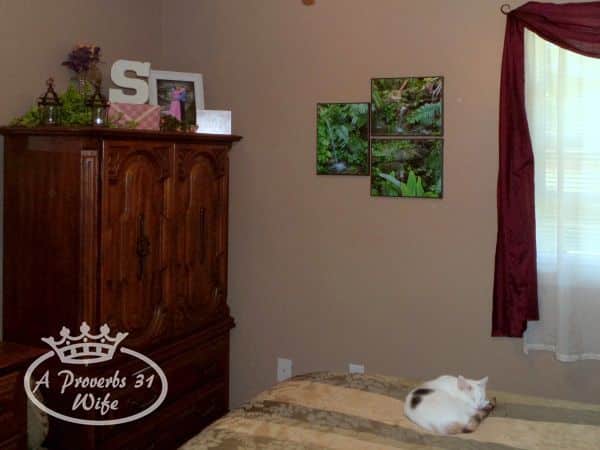 Things I would do differently: You may notice that the prints do not perfectly line up. If I do this again, I will make sure to crop out a small amount to make up for the spacing when we hung them. I would also take the print clear to the edge instead of leaving a small amount of brown around it.
All told though, I'm super pleased at how well this turned out. And if there are any men reading this, let me give you a tip on totally making your wife's day. Stand in front of her most recent project, look at it from a couple angles and then proceed to give it your heartiest praise. For me, the words "wow, that sure does make our room look awesome", made my day!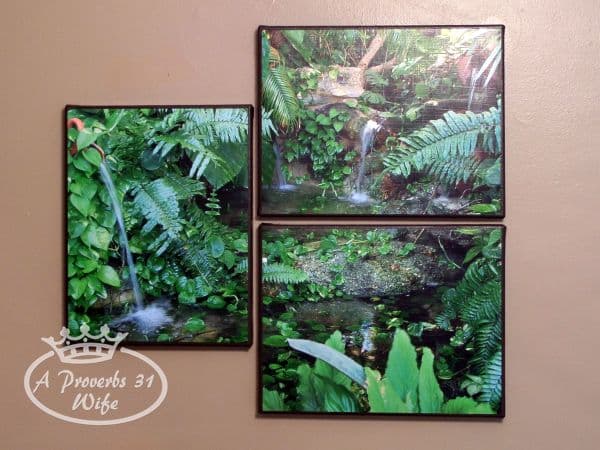 My total cost for this project was $45, pretty impressive considering what I was looking at would cost me well over $100!