Last Minute Easter Snacks
Oh my goodness, Easter is TOMORROW?! How in the heck did that happen?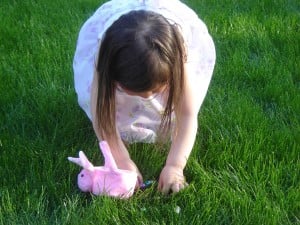 If you're like me, you completely forgot about throwing something adorable together for the kids to snack on after a frenzied morning of egg hunts and Easter baskets. If you were a bit more prepared, you probably checked out some of our amazing festive articles – but just in case you missed them, I've got your back!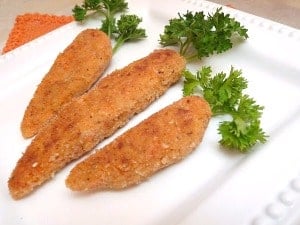 These adorable croquettes are sure to please your tiny tots!
Ingredients
2 ½ cups steamed carrots
½ egg white, from 1 egg
¼ cup parmesan cheese
¼ cup bread crumbs
½ tsp cinnamon
½ tsp sugar
dash of salt
dash of pepper
dash of cumin
dash of garlic powder
dash of all spice
Bread crumbs for coating
Parsley sprigs for garnish
Instructions
Mix all ingredients, except bread crumbs reserved for coating.
Shape mixture into cone-shaped carrots, packing mixture together well.
Gently roll in bread crumbs and set on a platter.
Spray skillet with non-stick spray or use about a teaspoon of olive oil in pan. Over medium heat, fry croquettes until golden brown, turning once, about 3 minutes per side.
Arrange on platter, adding a sprig of parsley for carrot tops.
Parenting.com even threw together a list of
8 Easy Easter Recipes
 (
including the cutesy carrot croquettes
) for procrastinators like myself, so our kids don't have to suffer from our last-minute nature. Check them out on their website, along with great craft and decor ideas for a very Hoppy Easter!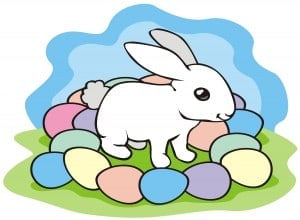 To see other Easter ideas that include egg dyeing, Easter Basket items, Recipes and more, please visit our Hippity Hoppity Easter's Almost Here article!