Late Night Savings Found!
Disclaimer: Late Night Savings Found is sponsored by Scott and Dollar General.
Dear friends and fellow mammas in the trench, the other night we had a near disaster. You know the kind.
Where it's been a busy week (okay who am I kidding, MONTH) and somehow you messed up big time. You forgot something of vital importance and disaster is just one "sit" away.
You walk into the bathroom and see this.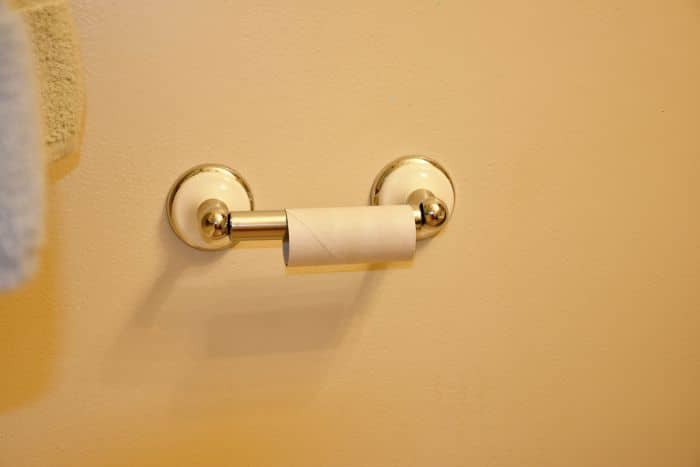 Now, that isn't the near disaster. Unfortunately that seems to happen in our house a lot and I either find a roll that was perched there and is now on the floor, or I'm left getting another roll out and replacing it.
This was the disaster.
My dear friends, what you just viewed is where I store our toilet paper. What you don't see is what I didn't see either, actual toilet paper. 
Y'all, I'm 35+ weeks pregnant and that is a very bad feeling! No tp and momma needs to pp! 😛
So why did I run out? Well…
I'm quite stingy frugal and while I knew we were getting low the last time I went to the store, I had no coupons and the brand we prefer (soft and fluffy kind) wasn't on sale. So I figured I could wait until next time.
However, next time hadn't arrived yet and I was in trouble!
Then I remembered an email I had received just the other day from Dollar General. I had signed up for their digital coupons and they also send out current deals. Since Dollar General is right across the street from us, it's just too convenient.
The deals I received in my email:
Bonus Packs: Find 3 special SCOTT® Bonus Packs in-store through the end of February 2016.
• SCOTT® 1000 Bath Tissue, 16 pack (2 Free Rolls)
• SCOTT® Choose-A-Sheet Paper Towels, Mega Roll 6 Pack (Bonus 15% Sheets)
• SCOTT® Extra Soft Bath Tissue, Double Roll 16 pack (2 Free Rolls)
Late Night Savings Found Here:
Best thing about late night runs to the store? No crowds and no lines! Place looked practically deserted but there were a few employees busy stocking shelves meaning I definitely missed the crowds.
It was also obvious that I wasn't the only one in need of toilet paper or taking advantage of the Scott brand deals, however there was still plenty for me!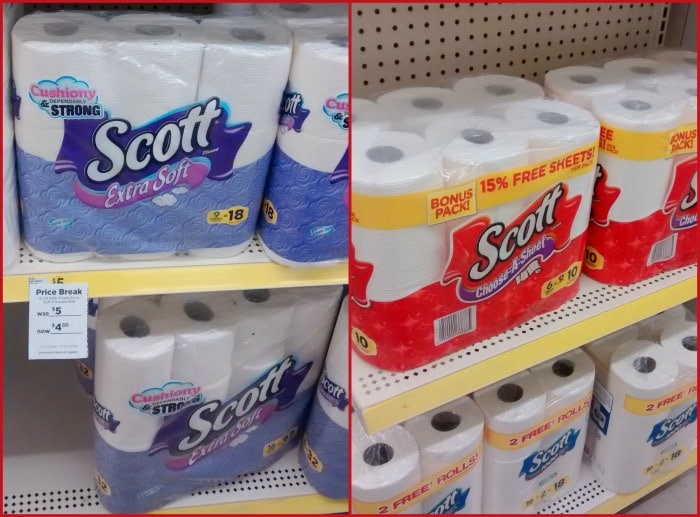 Not only did they have bonus packs, there were nice price breaks available as well! I didn't need paper towels at the time but with those prices and bonus packs it was a good idea to stock up a little there too!
Back home…
And then to replace the roll.
Proper etiquette demands a roll going over and not under. At my house toilet paper in on the proper way.
My work here is done.
My late night savings found at Dollar General are obviously available during the day too. But these Scott brand deals are limited time only!
These deals are only available until the end of Feb so now is the time to stock up. Because NOBODY wants to see the sorry sight I found in my bathroom.
Dollar General is a pretty well-known store, but if you aren't sure where the closest one is, you can find it here.
While you are there, be sure to sign up for the digital coupons. Far easier than fumbling paper coupons and wrastling a toddler. Just poke your phone number in at checkout and all applicable coupons are applied!