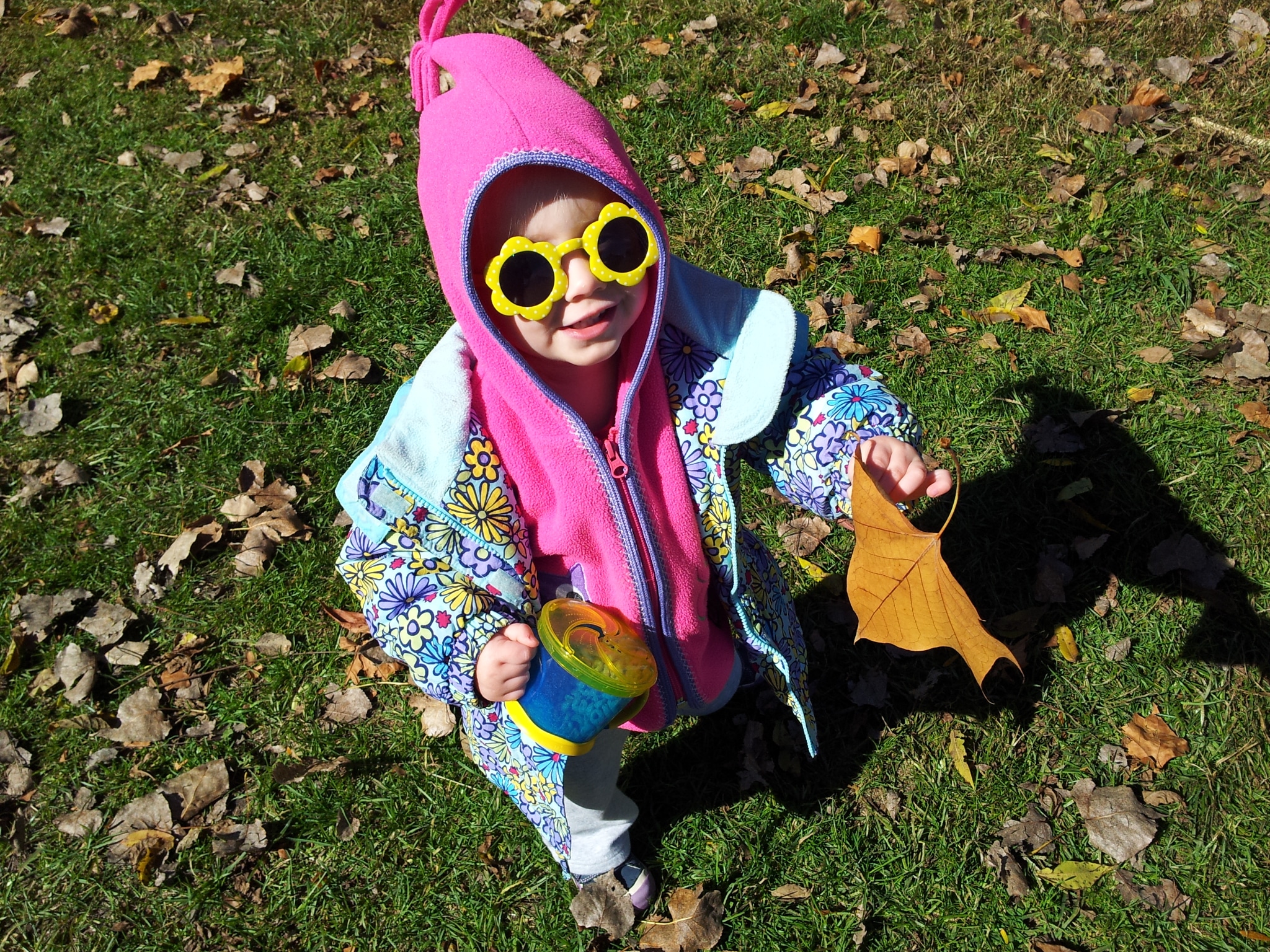 She was such a cute little mite, trying to walk in the grass that was up to her knees over the uneven ground. With her snacks in one hand and a leaf in the other, she had a hard time keeping her balance. I reach out to help her; to take one of the items she is carrying so I can hold her hand.
She pulls back. She doesn't want me to help her.
Let me hold your hand, I say. But she shakes her head. You see, her hands are full. If she takes my hand, she must give up something she is holding.
So she struggles on, leaf in one hand and snacks in the other, she keeps on. She falls, she stands back up, and she falls again. Because her hands are full, it is hard for her to catch herself when she tumbles, it's a good thing the ground is soft.
We are not getting anywhere fast, she falls, she stands up, and she falls again. A second time I reach out to her, "let me hold your hand". This time she tries to hold my hand, but her hands are still full, and she doesn't want to give up her treasures. So we continue on. Step, fall, get up, step, fall, get up…
She is sitting on the ground, she had dropped her snack and cannot eat it now. The bugs will find the little crackers in the tall grass before she will. I reach out to her again, "let me hold your hand".
There is no hesitation this time, she drops her leaf, hands me her snack cup and holds my hand. This time we move much faster. Holding my hand, she now has balance, I can catch her if she trips, and over a really rough area, I can pick her up and carry her.
So here's the question: How many times has the Lord looked at me, with all my "treasures" as I'm stumbling, tripping and falling. How many times has he reached out and said, "let me hold your hand"?
Jesus wants to take our burdens, he wants to hold our hands and help us. But first, we must accept his help. We cannot do this on our own. By ourselves, we WILL stumble and fall. So look up and see, his hand outstretched to help you. Hear his voice, and leave behind your "treasures" so that he can take your hand and lead you to eternal treasures.
Come unto me, all ye that labor and are heavy laden, and I will give you rest. Take my yoke upon you, and learn of me; for I am meek and lowly in heart and ye shall find rest unto your souls. For my yoke is easy and my burden is light. Matt. 11:28-30 kjv
Other Lessons from Little Ones you may enjoy reading.