Letters in Order Name Craft for Preschoolers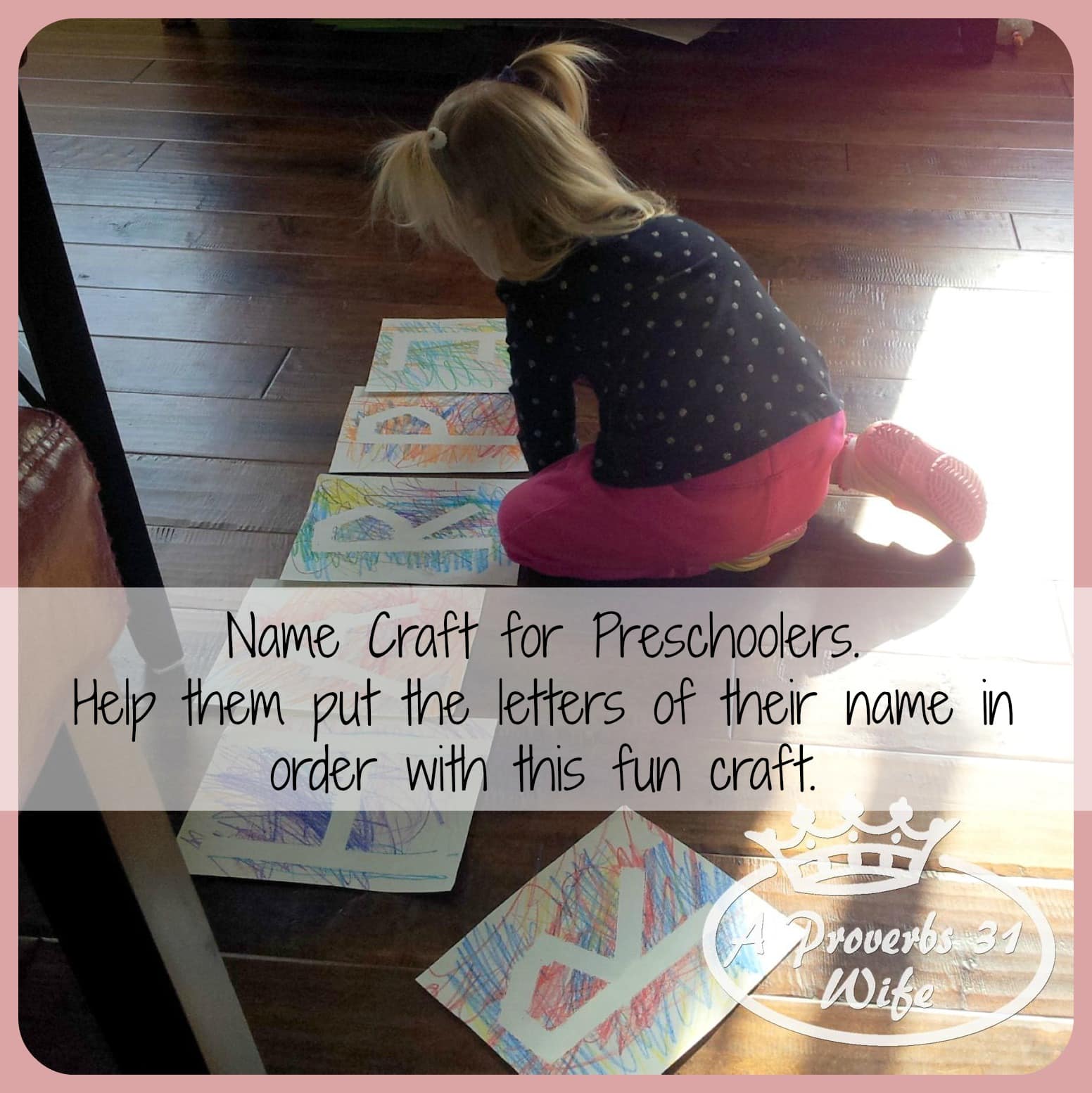 Last winter I realized that the 2 year old knew the letters of her name but she didn't know how to get her letters in order.
We came up with a way to put letters in order as a fun craft.

Putting the Letters in Order Craft:
This is a very simple craft. You will need:
Enough pieces of paper for each letter in the child's name.
Tape
Crayons
Use the tape to make letters on the page. I used scotch tape which was awesome because it was clear, and she couldn't really see it, making it seem magical to her little eyes!
Once the letters are taped in, hand over the page to be colored on. She had lots of fun choosing colors and just scribbling away. I suggest pulling using only dark colors for this craft.
After the coloring is done, magic happens right before our eyes! We pull the tape off, and wow!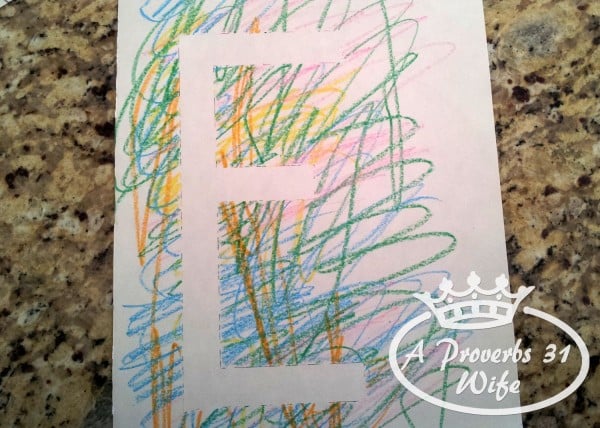 She really had fun making the letters and then we had a lot of fun talking about each letter and where we thought it should go in her name.  Several letters went upside down at first but she figured it out.  This kid just turned 3 and I am still amazed at how smart she is.
Isn't that just too much fun? Not to mention to the adorableness of that little girl! She is getting a baby brother next month and I will be the nanny for both of them, I have to say I'm really looking forward to it!