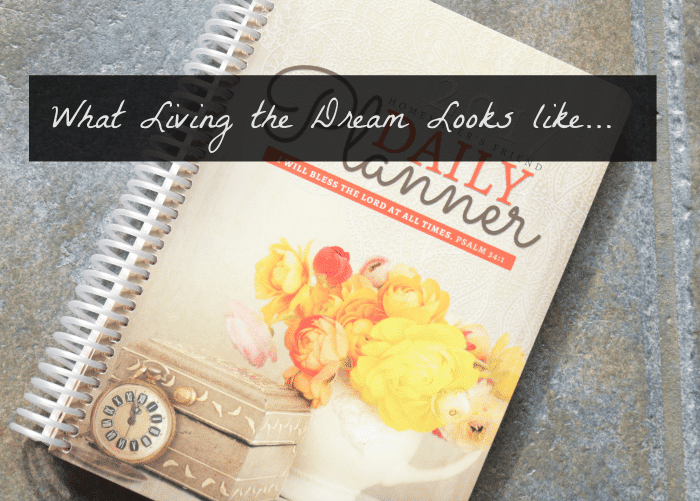 For years I worked outside of the home, I enjoyed each of the jobs I held during those 6-7 years but I had a goal, a purpose, and a dream, and I worked towards it. Today I'm living my dream, and I thought I would share a little more about that!
I'm living my dream as a stay-at-home mom. Admittedly I'm not always home, and I've found that spending 100% of my time with the kids makes me a little too much like them – prone to whining, complaining, yelling a little bit, and perhaps the occasional tantrum!
For both their sakes and mine, I've found a fun way to leave them with their daddy and go out a few times a month. I also have this blog which is a fun little escape as well.
You see, I've learned a little something about dreams. You can work towards a dream for years and once you finally achieve that dream, maybe you realize that maybe living your dream isn't quite what you imagined. Oh, you love it alright, but it's not a perfect as you expected.
Isn't that just life? The apostle Paul says "for I have learned, in whatsoever state I am, therewith to be content." Philippians 4:11.
 I am learning that contentment is a choice. Dreaming and working towards a goal is good, but also being content with how things are at the moment is a blessed state of mind.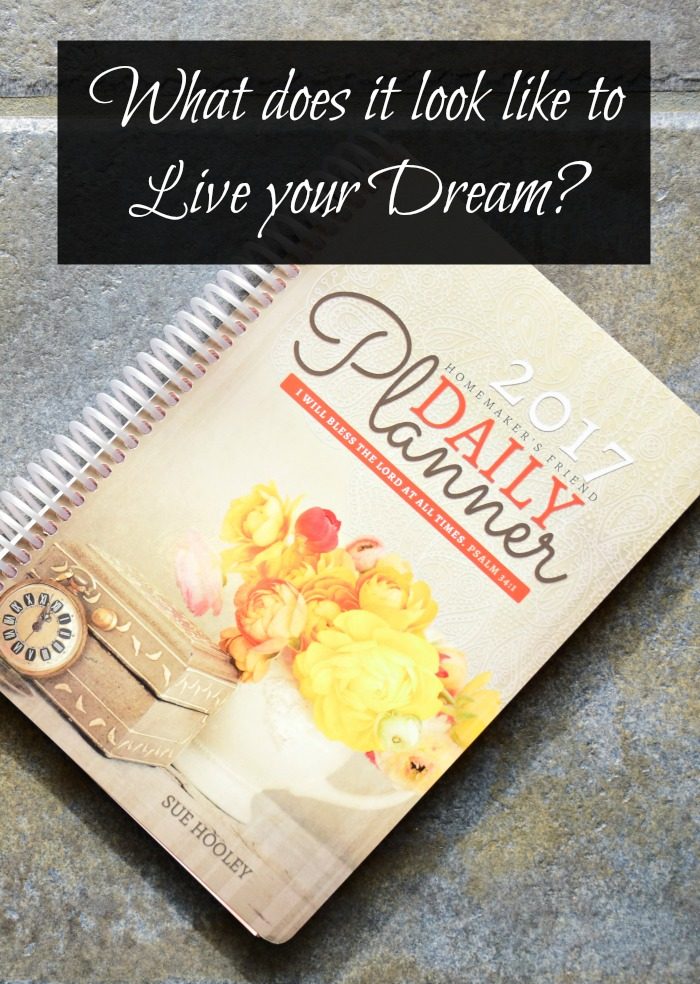 Today however the circumstances are, I'm living my dream.
So what does my dream look like right now?
Most days we start at 8 am. I'm not high maintenance, but it takes a good hour to get myself and the boys dressed and fed. So I never feel like our day really starts until after 9.
While we eat breakfast I typically read the bible, and once I'm done eating, I check out the to-do list I made out the night before and often add to it. I use the homemaker's friend daily planner and write out my to-do list for the day in the weekly layout.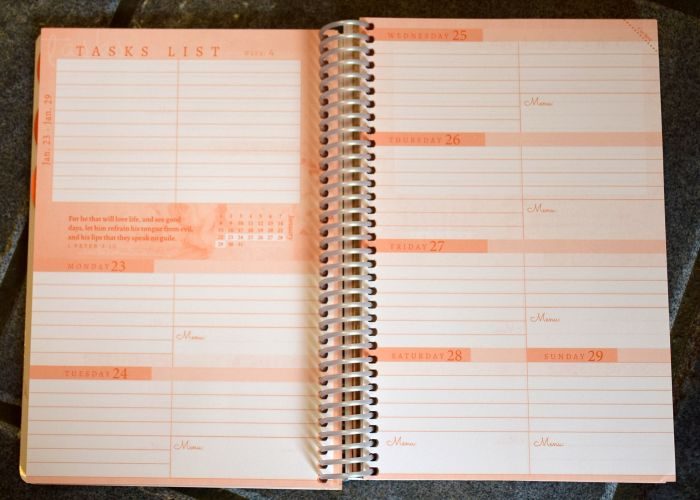 Because the boys play pretty well together in the mornings, I often get a load of laundry going (I typically wash 2-3 loads of laundry every day since I also do laundry for a neighbor), then sit down for an hour or so of working online.
Often times this hour or so of working online is interrupted by jumping up to fish something out of my little scavenger's mouth or rescue him from some type of mischief, other interruptions include wiping the toddler's bum or getting him a drink.  Not sure how I get anything accomplished, but I do!
By 10:30 or so, the boys are getting cranky and so it's snack time followed by household chores like switching over laundry and cleaning up the kitchen. Sometimes Ky will take a nap around 11, sadly his naps are short and he likes to wake up right before Kolton goes down. Momma doesn't get a break! But it won't last, things always change with little ones.
Lunches are simple affairs. Typically leftovers from the night before, but other times we enjoy foods that daddy isn't fond of, like oyster soup or fried liver (yes, we really like it!). As we eat lunch, I go over my to-do list and mark out the tasks I've accomplished.
If I'm going to the store later in the day, I'll make out my shopping list. My planner has a section for that so it's pretty easy on me.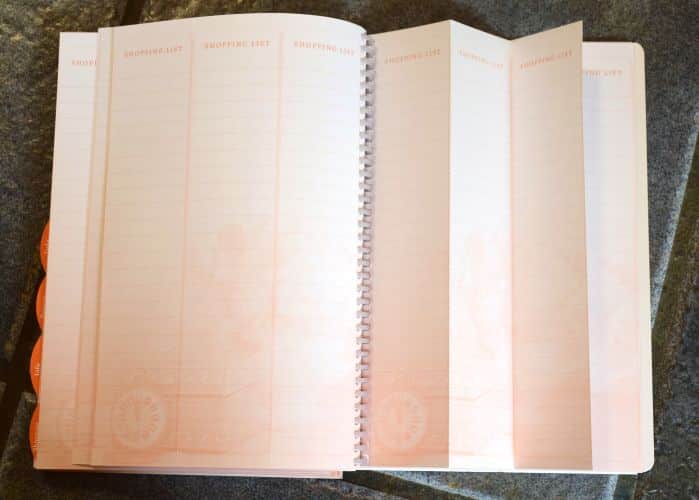 At this point, it's time for Kolton to take a nap and once he's down, I'll work online. Either blogging or putting together Norwex party stuff or whatever. I try to use this time for business-related stuff, be it Norwex or blogging.
Once Kolton wakes up, the rest of the day can go in any which direction. Groceries, household chores, playing, whatever, until 5:30, and time to fix dinner.
My planner has matching menu planning forms you can download for free. I don't use them at this point since I do something different with my menus, but I wanted to put that out there for anyone who is looking for printable menus. 🙂
I worked hard to get here, and I'm still working hard. But I'm living my dream, and even though it's not as perfect as I once thought it would be, it's still wonderful and I'm loving it!
One thing I want to make clear, just because I'm a stay-at-home mom, doesn't mean I don't need a planner. To be honest, I would forget a lot of stuff without my planner!
It's perfect for what I need. There's a monthly layout where I can jot down appointments and parties. A weekly layout where I write out my daily to-do lists. Sections for notes about projects and other things.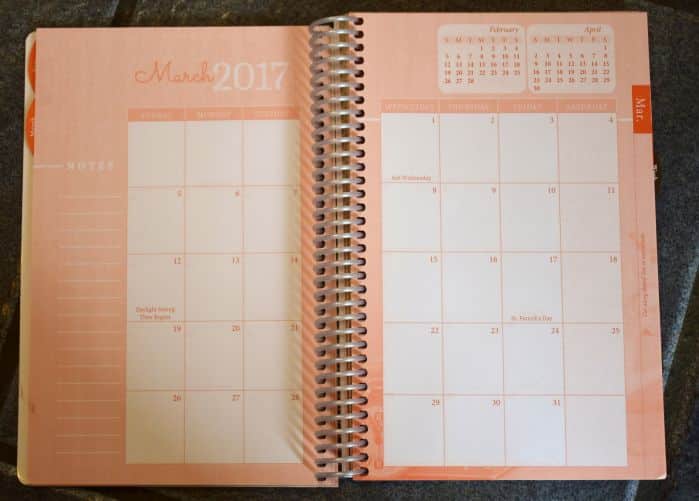 It is perfect not only for my homemaking needs but also as a basic blogging planner and when I added the "Norwex rep. hat" to my life, my planner is able to handle that stuff as well!
In fact, I've been using the Homemaker's Friend planner since 2013 when I was first introduced to it. At that time I didn't like planners and refused to use one, but the creator of my planner was certain I would like it and really encouraged me to give it a try. I'm so glad she did and now my mom and I both use it!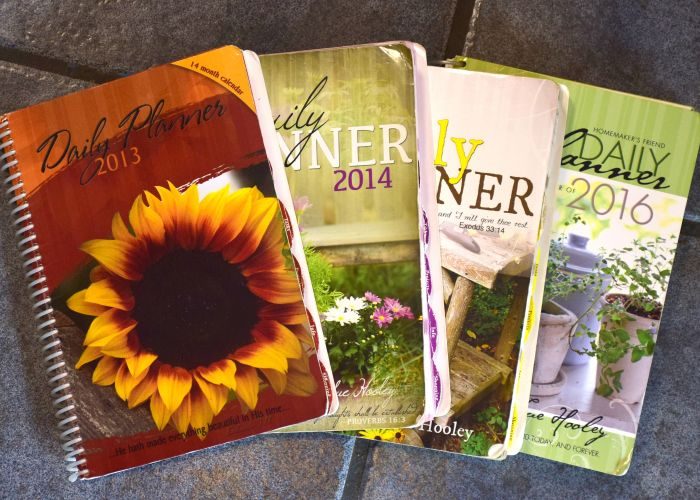 What about you? Are you still reaching for your dream or are you living it/ if you are living it, is it everything you thought it would be?