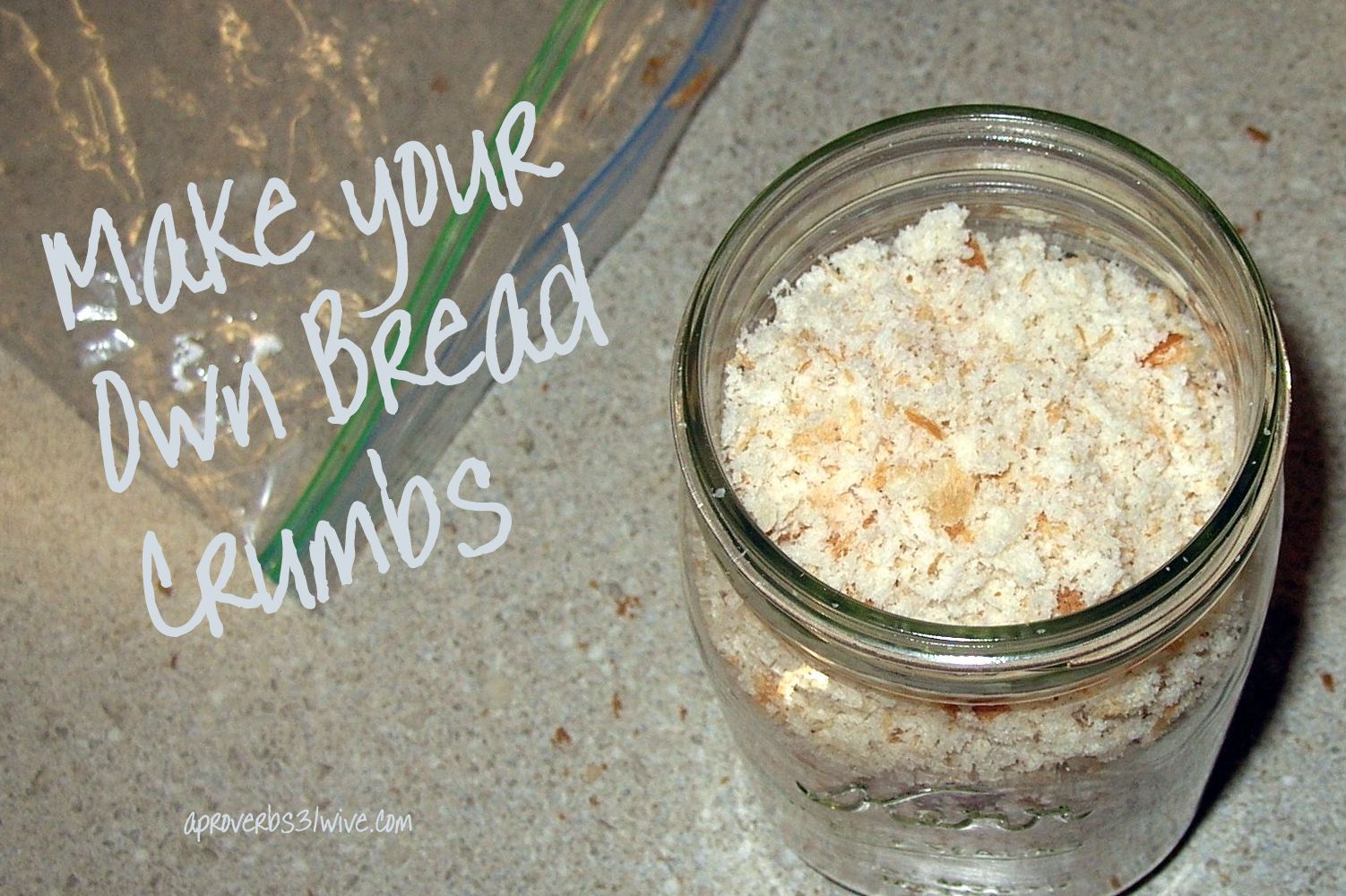 Did you know you can make your own homemade bread crumbs?
It's really easy.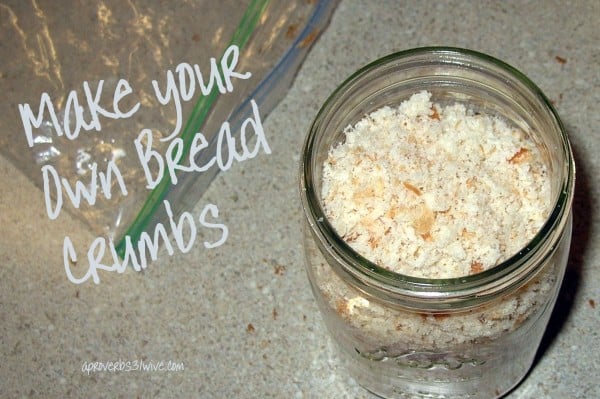 Why should you make your own bread crumbs?
Buying them is expensive.
A good way to use old or stale bread.
Save money AND waste. 🙂
After a church function the leftover bread was send home with the members. But since the bread had sat out a lot, it was a little hard and stale. Not to mention, we don't like white bread.
What you will need, to make one quart of homemade bread crumbs.
6 regular slices of bread.
Food processor.
Quart jar, or similar sized container, to store your homemade bread crumbs in.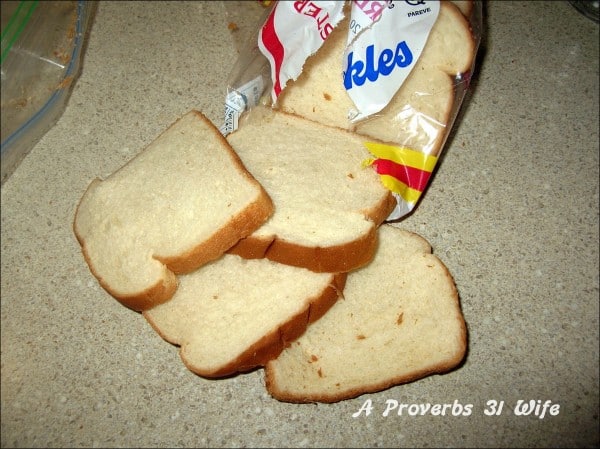 Tear your bread into medium sized pieces and put them in your chopper. I did this three pieces at a time. Depending on the size of your food processor you may want to do more or less than that.
Three pieces fill my chopper about 2/3 full.  Run your chopper on medium to high speed for about 20 seconds.  Your crumbs should be coarse with no large pieces.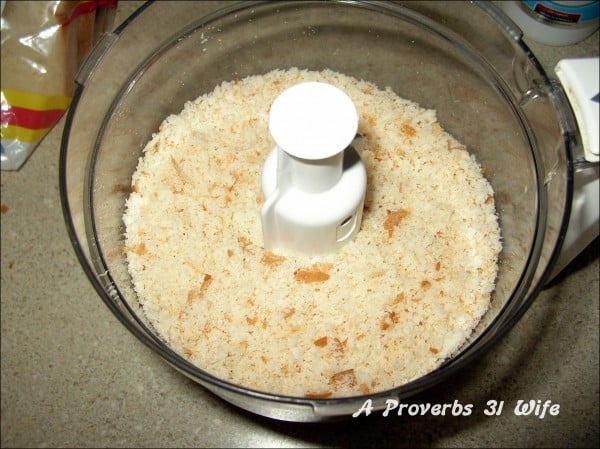 Once you have your bread crumbs, pour them into your jar or storage container. There you go!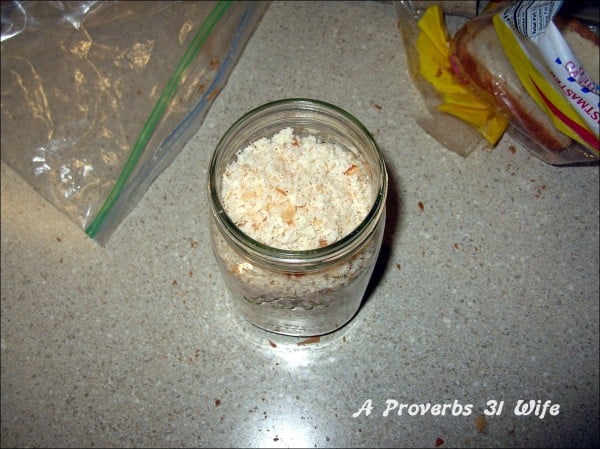 How long will your homemade bread crumbs last?
These are still fresh bread crumbs, meaning they have not been completely dried or toasted. I wouldn't recommend putting fresh homemade bread crumbs on the shelf. Mine go into the freezer, although I am sure the fridge would be fine for a couple weeks. Last jar of bread crumbs I pulled out of the freezer still smelled great, but I use a tight sealing jar so that will make a big difference. My bread crumbs last at least 3-4 months.
Correction, they stay good 3-4 months. I use a lot of bread crumbs so they don't usually last real long. 🙂
If you insist on having seasoned bread crumbs add:
Tablespoon of Italian Seasoning + teaspoon of granulated garlic, for Italian Breadcrumbs
Tablespoon of Mrs Dash seasoning salt for Seasoned Breadcrumbs.
1 Tablespoon of lemon – pepper, for Breadcrumbs with a zip.
It's pretty easy to make homemade bread crumbs, so next time you have old stale bread, don't throw it out. Make your own breadcrumbs!