25 Smart Ways To Make Money As A Teen And Jumpstart Your Financial Future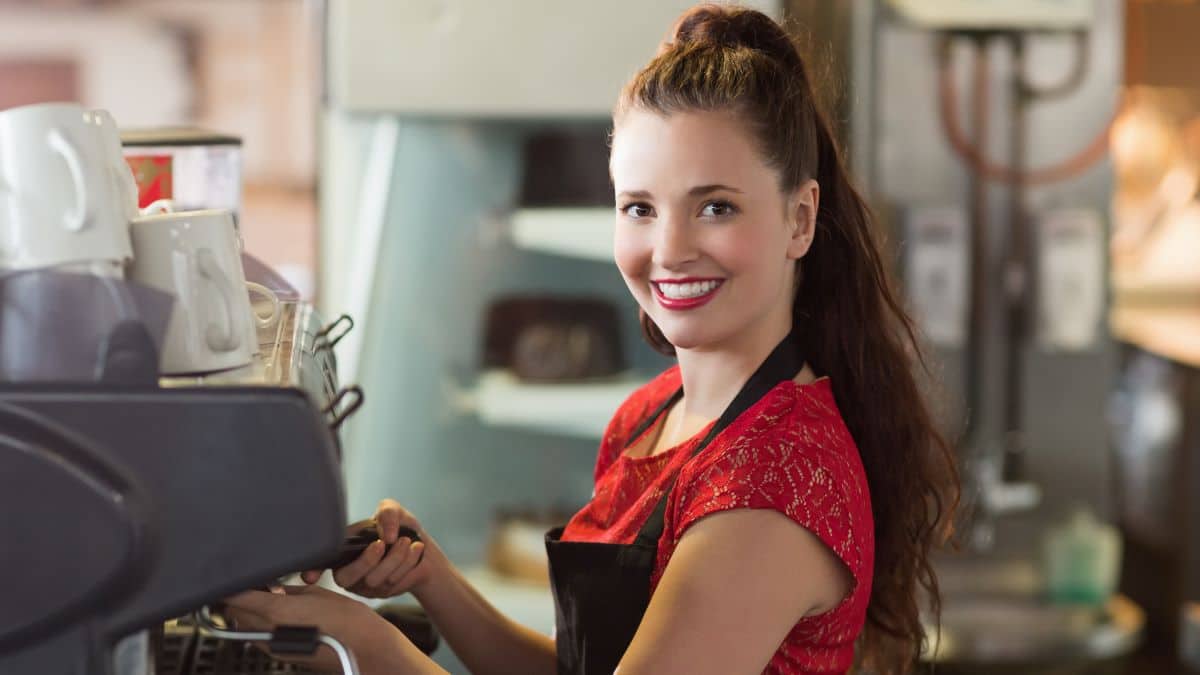 As a teenager, you might be looking for ways to earn some extra cash to save up for college, buy the latest gadgets, or have some spending money.
Whatever your reason is, there are ample opportunities in the market. With some creativity and hard work, you can start earning money and build valuable skills that will serve you well in the future.
Here are the top 25 options to make money as a teen:
1. Freelancing
As a freelancer, your work involves providing a service to a client. You can look into writing, graphics designing, social media management, video editing, copywriting, etc. It all depends on what you are interested in and are good at.
You can quickly start by creating accounts on freelancing marketplaces like Upwork and Fiverr. Besides this, don't forget to utilize your network; contact them and check if someone wants to hire you.
On average, you can expect to make $200-1000+ every month, which is enough if you are looking to move out in the short term. Many people have made freelancing their full-time job as well.
2. Work At A Local Cafe Or Restaurant
Suppose you want to start making money immediately. In that case, you should look into working at a local cafe, restaurant, or food chain.
Some top places hiring teens are McDonald's, Burger King, Baskin Robbins, Subway, Ben and Jerry's, and California Pizza Kitchen. You can expect to make $10-18/hr.
3. Become A Tutor
Tutoring is an excellent way to make money as a teenager. You can either decide to teach school subjects like Maths or any skill like art, craft, baking, etc.
You can spread the word in your neighborhood and network of friends and family to get your first few clients. Alternatively, you can make pamphlets and hand them over to people nearby.
4. Take Online Surveys
Your opinion counts, and this can be your chance to make money as a teen by simply answering questions on a survey form. Several sites offer money and gift cards for participating in their surveys.
Some famous companies are Survey Junkie, Inbox Dollar, Swagbucks, etc. Before you sign up for any, ensure you're eligible.
5. Start Your Youtube Channel
We all love watching Youtube videos, so why not create your own channel? If you are under 18, create an account with a trusted adult and start your youtube career.
All you have to do is find a topic you are interested in, create a video or a vlog, and monetize your channel. Your options include ads, sponsored content, affiliate programs, and digital products.
6. Start A Blog
If you're uncomfortable with videos but good at writing, you can look into starting a blog. Start by selecting a niche, finding high-volume keywords, writing good quality content, and marketing the same.
You can monetize the blog with ads, affiliate links, sponsored collaborations, and digital products like ebooks, training, consultations, etc.
7. Sell Crafty Things On Etsy
Are you a crafty teenager? You can sell your art on Etsy and earn money. Whether you make bracelets, paintings, or digital art, there is a market for it.
Start by researching the profitability and demand of the item you plan to make, develop a marketing plan, and get started with your business. Don't forget to take help from free resources on Google or a trusted adult in understanding business concepts.
8. Sell Baked Goods
If you are a passionate baker, you can make money selling baked goods (like cookies, cakes, chocolates, etc.).
You can spread the word in your neighborhood, friends, and family network. For example, if your friend throws a birthday party, offer to make the cake at a discount.
Besides this, you can also look into doing bake sales, catering to your neighborhood for occasions and holidays, and contacting your local stores/bakeries to sell your goodies.
As you grow, you can sell baked goods online on Etsy, Instagram, or your website.
9. Be An Influencer On Social Media
As a teen, becoming a social media influencer is a great option to make money online. You can start by selecting a niche, deciding on aesthetics, creating a content strategy, and clicking photos.
You don't need a large number of followers to start making money. These days brands and businesses look for super-niche accounts with an engaged audience. If you have that, you can start earning even at 1000 followers.
Besides sponsorships, you can also make money with affiliate programs, selling services, and digital content related to your niche.
10. Start A Podcast
Like blogging and youtube, podcasts are a great way to make money as a teen. Besides getting the essential equipment for recording, you will need to choose a niche, and platform, create artwork, and promote it.
You can make money with affiliate programs, sponsorships, courses, webinars, ads, etc.
11. Arrange A Garage Sale
If you are looking for easy ways to make money as a teen, there is no better way to arrange a garage sale. Look around the house and find gently used toys, clothes, items of furniture, and other belongings.
Besides this, you can also offer to arrange this for others. You will be surprised at how many people want to declutter but don't have the time for it. You can either charge a flat fee or a percentage of the total money earned from the garage sale.
12. Become A Certified Lifeguard
If you are a good swimmer and want to earn money by spending extra time by the pool, this is the perfect way to make money as a teen. However, you must have a certification to apply.
In addition, most states require you to be 15 years old to be employed as a lifeguard. So, make sure you follow the rules.
13. Babysit
Even though babysitting is one of the most common ways to earn money, it comes with many responsibilities. After all, you are dealing with kids.
To begin with, let your neighbors, relatives, family, friends, and other acquaintances know you are available to babysit their kids. However, before taking up the responsibility, read about it, and ask trusted adults to give you a list of things you must be careful about and tips to handle a baby.
14. Be A Virtual Assistant
A virtual assistant is someone who helps other businesses virtually. You can offer various services, from simple work like data entry, scheduling meetings, and responding to emails to email marketing, ads, copywriting, etc.
You can start by finding work on platforms like Upwork or Fiverr or reach out to potential customers directly via email. Besides this, you can contact local businesses and family/friends to see if someone would like to hire you.
15. Stream On Twitch
Do you love playing video games? Why not create a Twitch account and earn money from it?
Twitch is a live streaming platform for gamers where you can also talk to the audience. You can make money through affiliate marketing, donations, the Twitch partner program, and more.
16.  Re-Sell Products
If you have a good eye for spotting deals, you can buy items for a lower price and sell them for a higher price. In other words, you can look into flea market flipping.
You can start with as little as $25 and find something to sell in garage sales, thrift stores, flea markets, etc. The best platforms to sell are eBay, Craigslist, OfferUp, etc.
17. Sell Stock Photos
Stock photos are royalty-free photos that anyone can use. You can take your camera, click a few pictures, edit them, and license them to companies like Shutterstock, Pixabay, Deposit Photos, etc.
A single download can bring you around $0.5 to $0.25 in royalty. If you are an aspiring photographer, it is the perfect side hustle to cash in some extra money.
18. Collect Bottles And Cans For The Redemption Center
Do you want to know the most thoughtful way to make money as a teen? Collecting bottles and cans and turning them into a local redemption store.
You can earn from $0.50 to $15 per bottle or can, depending on your state. On top of earning, you are also helping the environment.
19. Publish Your EBook
If you love writing, consider publishing an ebook. You can start writing on nonfiction or fiction and post them on platforms like Kindle.
Ebooks can bring around $1000 or more a month, depending on how well it does, the type of book, topics, and marketing strategies.
20. Take Up Odd Jobs
Teens can easily pick up odd jobs in their local community to earn extra money. You can start by checking with their neighbors, local businesses, or even social media groups to see if anyone needs help with tasks like lawn care, cleaning, or running errands
21. Sell On Poshmark
Teens can also sell their own (or their parents) gently used clothing and accessories on Poshmark to earn some extra cash.
Start by creating a free account and list the items to get started. It's important to take clear and attractive photos of things, write accurate and detailed descriptions. You can also share the listings on social media to attract more potential buyers.
Once a buyer makes a purchase, Poshmark provides a pre-paid shipping label, making it easy to ship the item. Once the buyer receives the item, Poshmark releases payment to the seller.
22. Dog Walking
Teens can easily make money by offering dog walking services. You can start by spreading the word among your friends, family, and neighbors that you can walk dogs.
Always ask about the dog's needs, such as any medication or special requests, so you don't go wrong. It's essential to show up on time, be reliable, and provide good customer service to ensure repeat business.
23. Dropshipping
As a teenager, you can also look into dropshipping to make money online.
It is a business model where you don't have to hold inventory but instead send the customer orders and shipment details to the supplier directly. Your job involves maintaining and marketing an online store.
You can start by researching popular products and finding a reputable supplier. Once you've selected the products you want to sell, you can create a website or use any e-commerce platform like Amazon to set up your store.
When a customer makes a purchase, the supplier ships the product directly to the customer, and you will earn a profit.
24. Wash Cars
One of the easiest ways to make money as a teenager is to sell car washing services.
Start by creating flyers or business cards and distributing them around your area, or simply by knocking on doors and offering it to your neighbors.
25. Work At Theme Parks
Lastly, you can look into working in a theme park. Various roles are available, such as selling merchandise, food service, merchandise sales, cleaning, and customer service.
Start by researching job openings on the park's website or visiting the park's employment office.
Ready To Make Money?
Teenagers have many ways to make money and gain valuable work experience.
Everyone has opportunities, whether it's by starting their own small business, doing odd jobs for neighbors, or working part-time in a traditional job like retail or food service.
Start today.