McDonald's Introduces Books in Happy Meals

I have some exciting news to share, McDonald's has dedicated the entire month of November to reading. During November McDonald's will be putting one of 4 books into each child's Happy Meal. It's evident that McDonald's cares about our child's well-being with the introduction of apples in every Happy Meal last year and now with the addition of fun books to make each meal with them an educational one. These four books are targeted to help making nutrition fun for children.
The four limited-edition books include: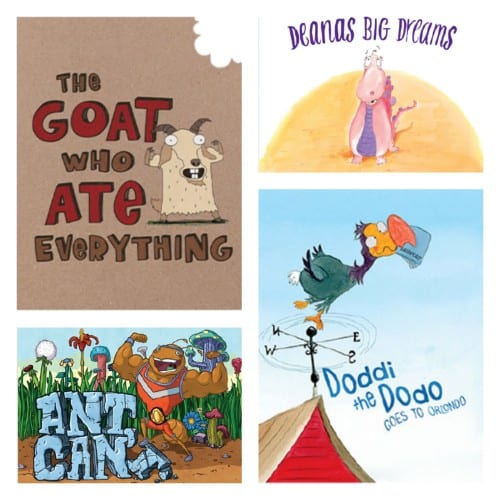 "The Goat Who Ate Everything" – Tells a story of a goat who has a big appetite and struggles to eat right. But when he does, he feels great and becomes the playful 'kid' everyone loves.
"Deana's Big Dreams" – Shares how Deana, the world's smallest dinosaur, grew tall by eating right.
"Ant, Can't" – Features Ant, a bite-sized bodybuilder who's big on encouraging physical fitness through exercise and eating right.
"Doddi the Dodo Goes to Orlando" – Follows happy-go-lucky bird Doddi who travels the world. She eats right because this dodo is always on the go-go.
During our visit to McDonald's my son got a chicken nugget happy meal and was so excited that he received a book. Once we got home, before he even ate his happy meal he took the book out to read. We read about the adventures of Deana the dinosaur and how she was too small to do anything. She couldn't play basketball, she couldn't ride any rides, no one could even hear her. That is until she started eating right. Once she started eating right, she grew, grew and grew, until she grew off the page and was able to do everything she had ever wanted.
This encouraged my son to eat healthy so he could grow and be as tall as Deana!
If you choose to take your kids out to eat, we suggest trying a happy meal this month. Not only are the healthier options great, but these books about nutrition make this our number one choice when we choose to eat out.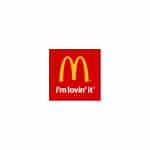 I'm Lovin' It ®
Disclosure: Compensation was provided by McDonald's via Glam Media.  The opinions expressed herein are those of the author and are not indicative of the opinions or positions of McDonald's.