Mini-Monster: Trix Krispie Treats!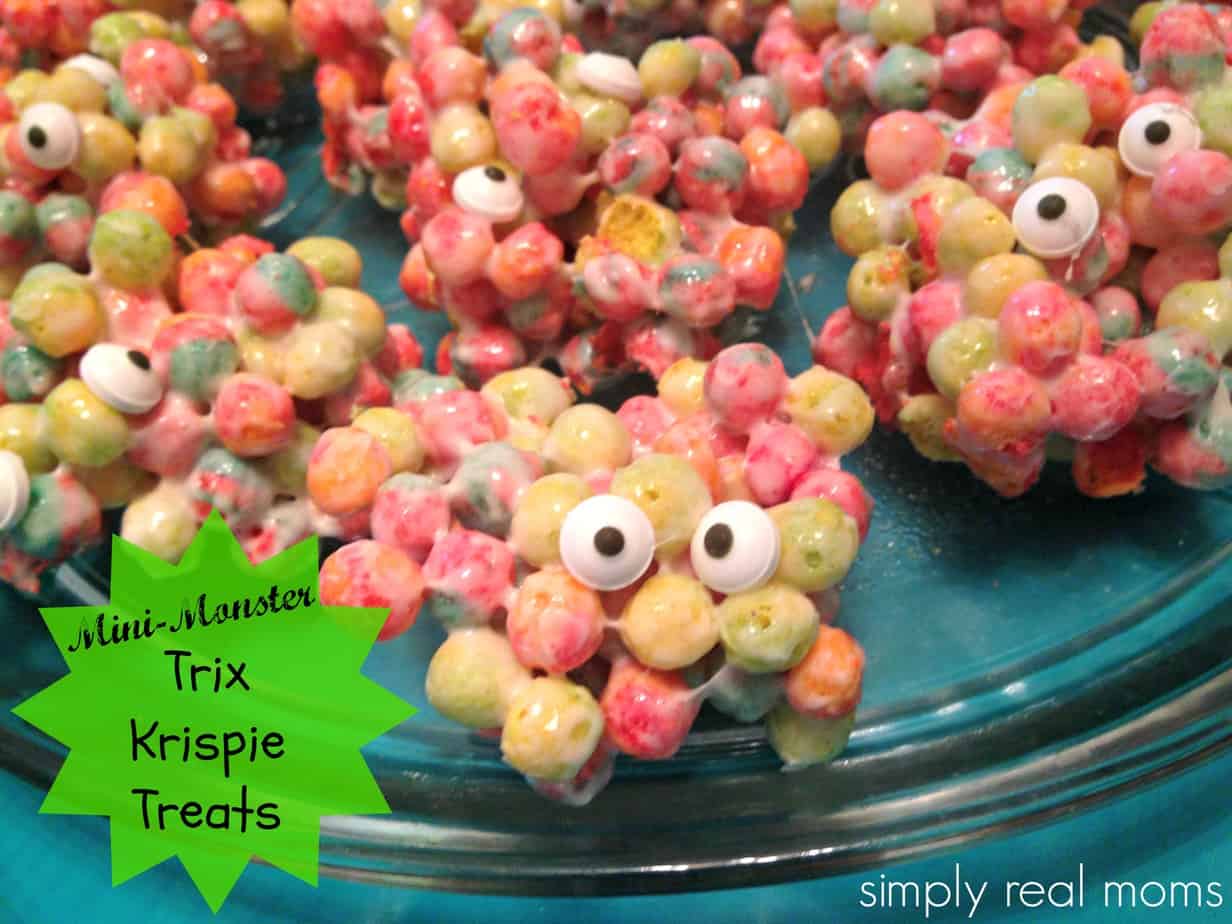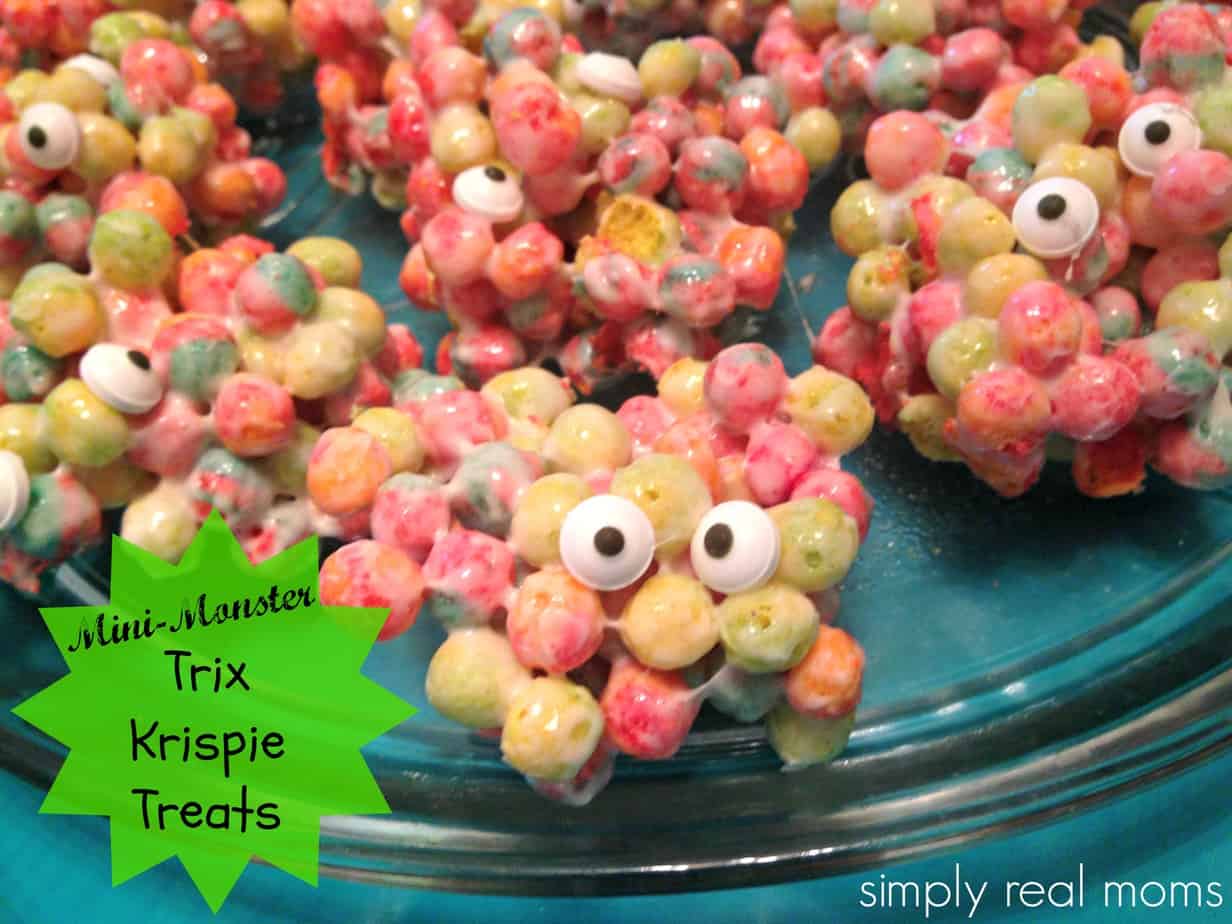 When my son wanted a Monster Themed birthday party, I started looking for fun ways to make treats that were monster-licious! What could be cuter that Mini-Monster Trix Krispie Treats? They are beyond easy to make and look like little monsters. Just like making Rice Krispy Treats, only with Trix and adding eyes, these Mini-Monster Trix Krispie Treats are sure to be a colorful hit for home or a party. If you want to skip the monster aspect, simply don't add the eyes and cut them into squares coming out of the pan instead of balling them up into the Mini-Monster shapes.
Looking for another idea to add to your Monster Party? Add this Monster Melon Fruit Salad!