7 Tips to Encourage Your Kids (and The Whole Family) to Be More Active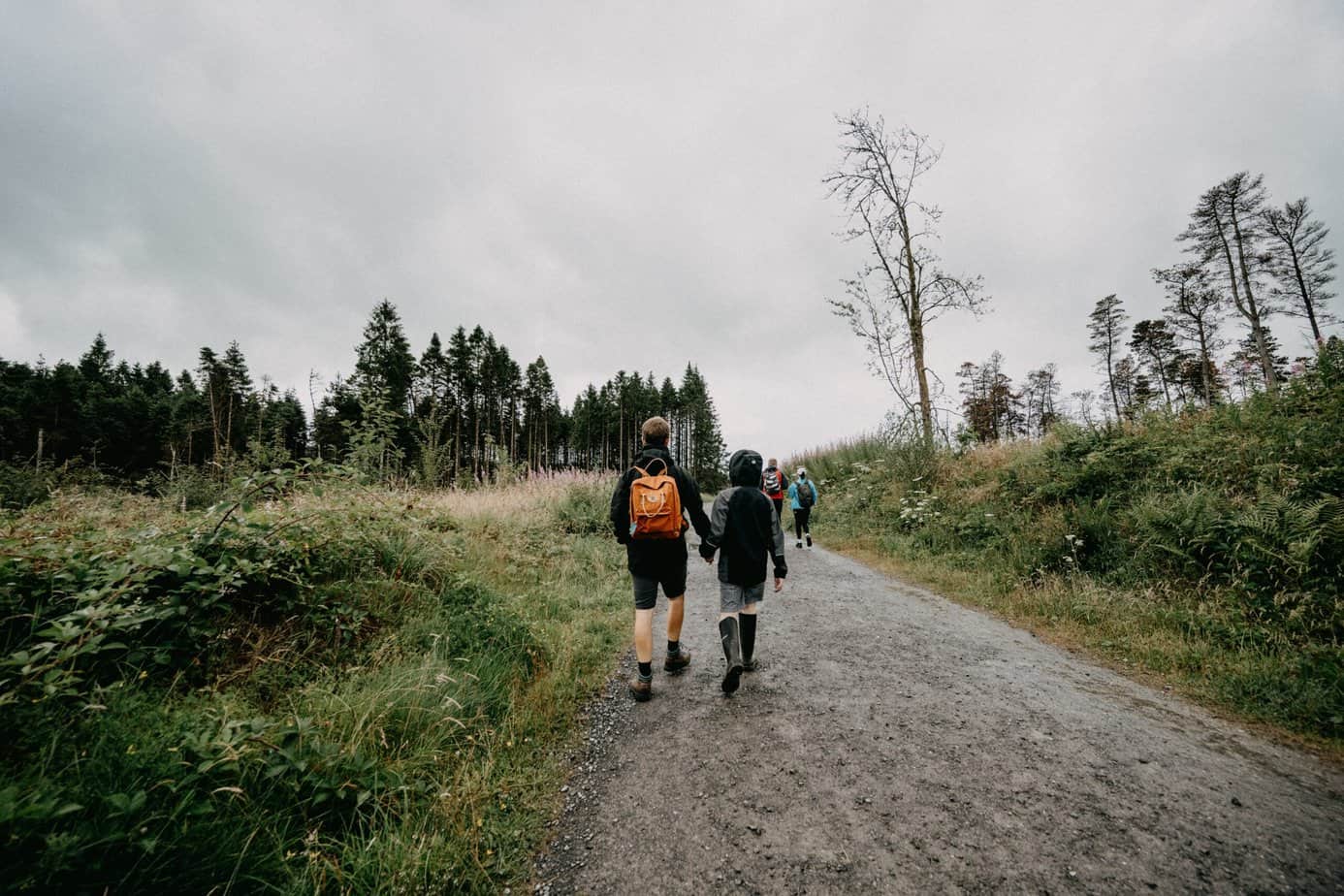 Being physically active is important for all ages, kids included! If you have kids who drag their feet when it comes to being active or simply prefer to play video games all day, but you want them to be more active?? Then you're in luck!
Today I'm sharing some of the best tips to encourage your kids to be more active. Whether it's a daily walk, moving around while playing their favorite game, or opting to use exercise equipment for kids, I have the solutions for you.
The Benefits of Active Kids
You're probably aware of some of the benefits of physical activity for kids but just in case, here are some of the benefits of physical activity for kids:
Builds and maintains healthy bones.

Improves mental health.

Encourages healthy body mass index.

Boosts behavioral health.

Encourages happier and healthier children.

Promotes positive mindsets.
7 Tips to Encourage Your Kids to be More Active
Below you'll find the best tips to encourage your kids to be more active so that they can reap the amazing benefits of being physically active kids.
1. Do it Together
One of the best ways to encourage your kids to be more active is to be a good role model. Find new ways to incorporate physical activity into your family life. Hosting a weekly family walk, or a family game night where you play active games are two awesome ways to encourage physical activity. Bonus, it's a free activity to do as a family!
2. Limit TV and Electronic Time
Set aside a specific time where the kids are allowed to partake in electronic time. You can create a schedule that shows what hours the kids can use electronics for fun, education, and other needs. During the other times on the schedule, your kids must partake in some sort of physical activity such as backyard sports, household chores, or similar activities that get your kids moving around.
3. Focus on Fun
Don't forget to make the process fun for your kids. When you focus on fun and place an emphasis on laughter during physical activity time, your kids will enjoy themselves and be more apt to beg for active time again. This keeps the family happy and upbeat while you try to make this a part of your regular life.
4. Consider Competitions
Another fabulous way to get your kids to be more active is to make them compete with each other. This tip to encourage your kids to be more active will work only if your kids are naturally inclined to compete with others. Create a reward system for how fast someone can run, or get chores done so that each child competes with the other to be more active.
5. Use Active Transportation
If you live close enough to the stores or within walking distance to the places you typically travel with kids in the car, then why not switch the car out for active transportation? You can easily have the family use bicycles and strollers to run errands that are close to home. This is will allow you to get more family time together plus sneak in some exercise for the kids.
6. Invite Friends
Just like adults, kids like to be social and have groups that work together to achieve something. Consider inviting your kids' friends over to participate in your group activities. This will keep your kids, especially the older ones, more involved with your mission to be more active.
7. Do not Overdo It
Lastly, make sure you're starting slow and working your way up towards harder physical activities. If your kids haven't been very active for the last year, then they need time to get their bodies used to this physical activity. Start slow and listen to your kids when they express pain or soreness in muscles during the daily activity.
More Healthy Living Tips
In addition to using the tips to encourage your kids to be more active as noted above, you should start using more healthy living tips. Below are some tips to transform your household from a not-so-active home to a healthy active family:
Consume at least 5 servings of fruits and vegetables every day.  

Switch out the sugary and fatty snacks for healthier grab-n-go snack options.

Cook meals from scratch, using homemade freezer meals to save time.

Let your kids create a weekly physical activity plan for the whole family.
Getting your kids on board with the creation of this new active lifestyle schedule will inspire them to be more interested in trying to eat healthier and be more active.
The key to being successful with encouraging your kids to be more active is to consider how to motivate each of your kids. We all know that every kid is motivated or inspired by different things. Make a list of ideas for ways that you think each kid will be encouraged to participate in your new active lifestyle.
Use this list to develop new healthy habits among your kids and family members to ensure that everyone in the household starts being more active in their daily life.