More Fall Decor on a Budget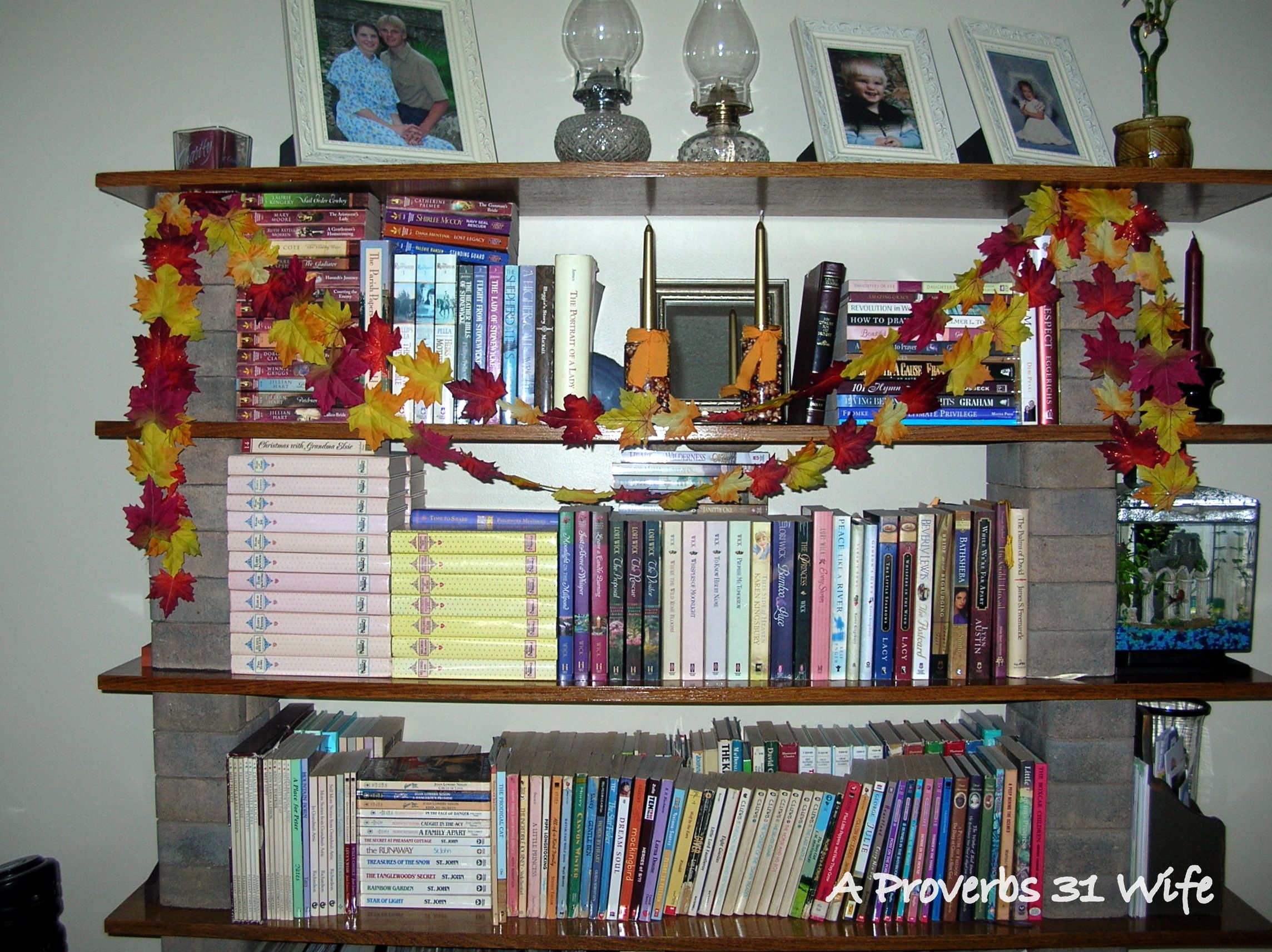 Last week I showed you the wreath I made, without having to buy a single thing. Today I wanted to share a bit more of my fall decor on a budget.
You know when you walk into a house and the first thing you see is this lovely mantle, perfectly decorated? Well, that's not my house. I don't even have a mantle. 🙁 I know, I know, pity me, please!!! 🙂
However, I do have a really awesome bookcase. And in the few spots where I haven't put books, I like to stick a little decor.
Fall decor on a budget take one.
The Indian corn, candle holder.
I love how simple and sweet these candle holders are. I used old jelly jars, orange fabric scraps, shelled Indian corn, and Gold taper candles.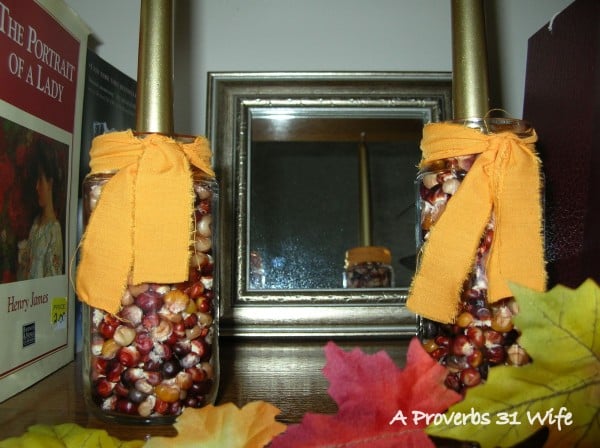 Indian corn is the only thing I bought for this project. They were at a farm, and they weren't nice ears so they were really cheap. I justified buying them because our pets can eat the corn this winter. Only the brave should ask what kind of pets we have!
The candles, fabric, and jars were things that I already had.
The next thing I made was a leaf garland. Basically, I sewed leaves end to end. 🙂 I bought leaves several years ago to put on the table for thanksgiving.  They look nice, don't they?
What you don't see, is the fact that I sewed them three different ways before I was happy with how they looked. *sigh* Only I would make a simple project complicated!
Not too hateful, really. 🙂  I just lifted the top shelf up and slipped part of the garland under it.  On a side note, do I need more books? My shelves could hold a few more, right?
Up close photo of the ends. The way I have the books stacked, makes this photo look a little wacky!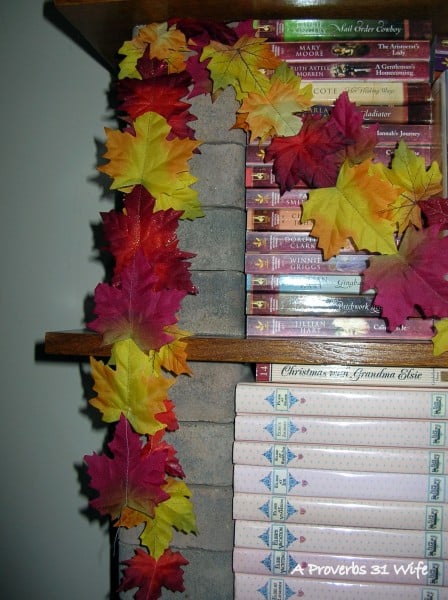 Click here, to see a few more leaf garlands. There are some really cool ones out there!
Any way… That's about the extent of my ability to decorate the bookcase. I have a project I'm working on for my side table. But you will only see that if I can turn a goof into gorgeous. I mean, hello!? do you think I would show a project that didn't turn out? 😉
Want to see the rest of my fall decor on a budget? Final Post and total cost. Fall Wreath.