More Trucks App For Toddlers
Since a young age my toddler has always been fascinated with my phone. How could he not be with all the colorful apps and noises my phone makes? When we are out and about running errands he tends to ask me if he can have my phone. Since I know the importance of not feeding his mind with garbage I am always doing my research before downloading any apps he can play with. One of the most recent apps I came across is More Trucks by Duck Duck Moose.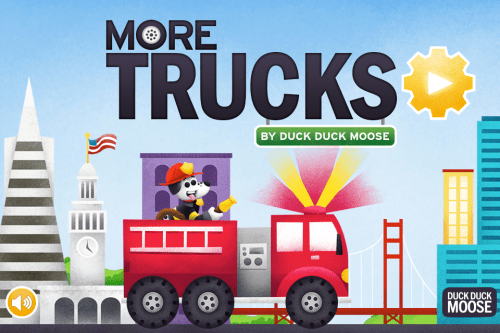 The sequel to the award-winning Trucks app is here! Drive a fire truck, race monster trucks, build structures with a crane, steer a flatbed tow truck, and stack cars in a junkyard. Delight your kids with 4 new activities that teach and stimulate young imaginations.
Your kids will love stacking, sequencing, and problem solving in a fun, interactive, colorful world. Brought to you by Duck Duck Moose, the winner of 15 Parent's Choice Awards.
1) FIRE TRUCK: Be a firefighter! Save the city of San Francisco. Slide down the pole, and drive the fire engine through the city to find the fire. Hose down the fire! Play a game of tic tac toe in the fire house while waiting for the next fire alarm.
2) MONSTER TRUCKS: Drive monster trucks through an ever-changing, bumpy terrain, over mud pits and other obstacles. Jump over the Eiffel Tower and a giant hot dog. Honk the horn and experiment with different speeds, directions, and jumps.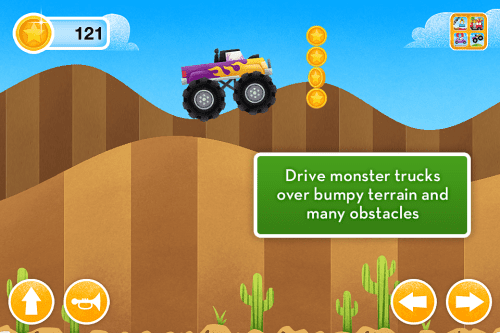 3) CRANE and CONSTRUCTION SITE: Use a crane to construct a house, pyramid, and other structures from blocks with gummy bears, pickles, and other objects. Use a realistic wrecking ball to knock down your structure and drive a bulldozer to push the pieces away.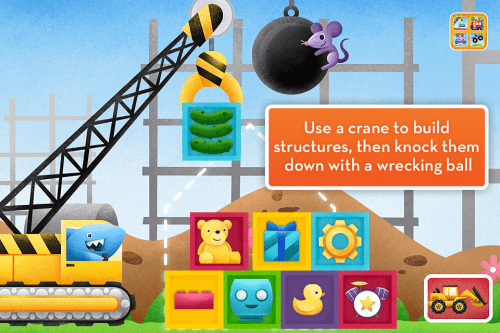 4) FLATBED TOW TRUCK and JUNKYARD: Put cars on a flatbed tow truck, haul them to the junkyard, unload them and stack 'em. But watch out for Scraps – the junkyard dog. Smash your cars with a big dinosaur foot!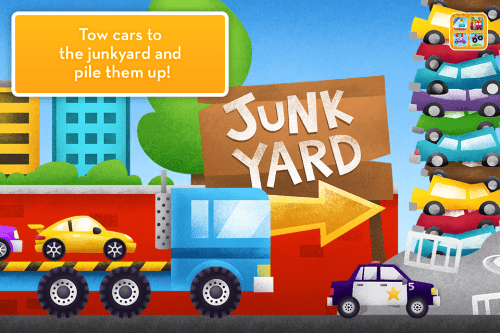 The More Trucks app will run you $1.99 but it'll be worth it! You can also learn more about other Duck Duck Moose apps by visiting their website: www.duckduckmoose.com. You can also find them on Facebook and Twitter.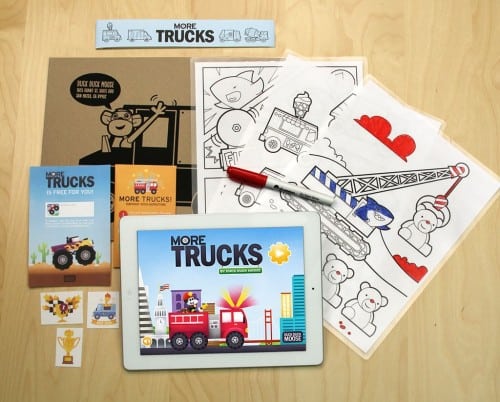 *I was given a code to download the app to review. All opinions are my own.