My Dad: Father's Day Printable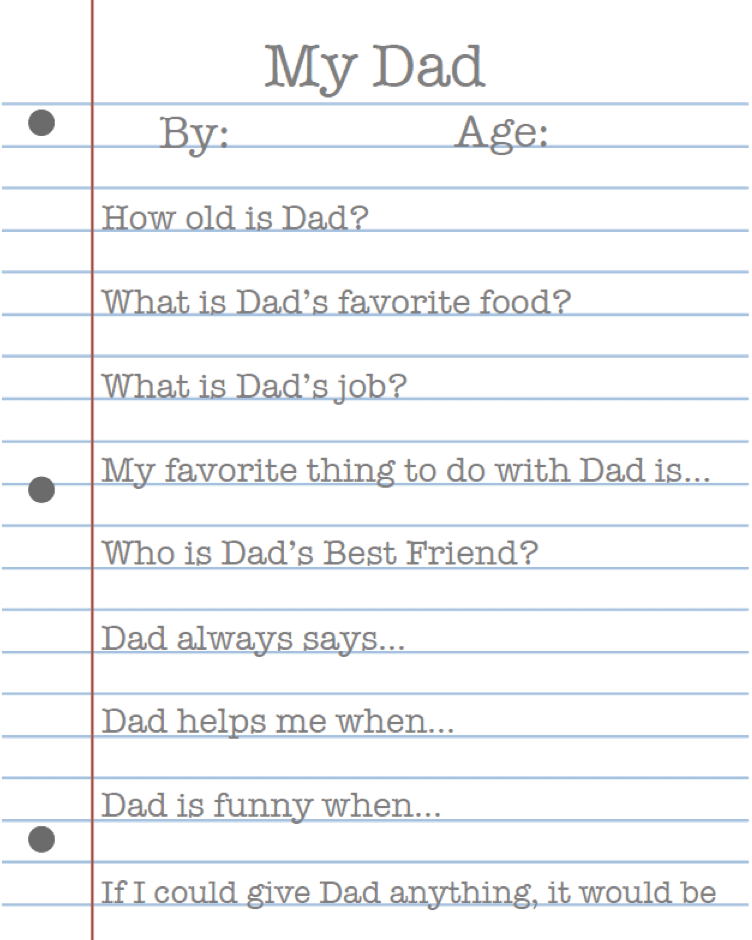 If you're looking for a fun, simple way to celebrate your child(ren)'s father on a budget then this is the perfect way! Heck, do this even if you're not on a budget!
This printable has questions that are sure to get the best answers from your little ones (and not so little ones!) to make for a personal and memorable gift.
Best of all, it's FREE
Print it out, give it to Dad, or frame it! Simply click on the image to print it out: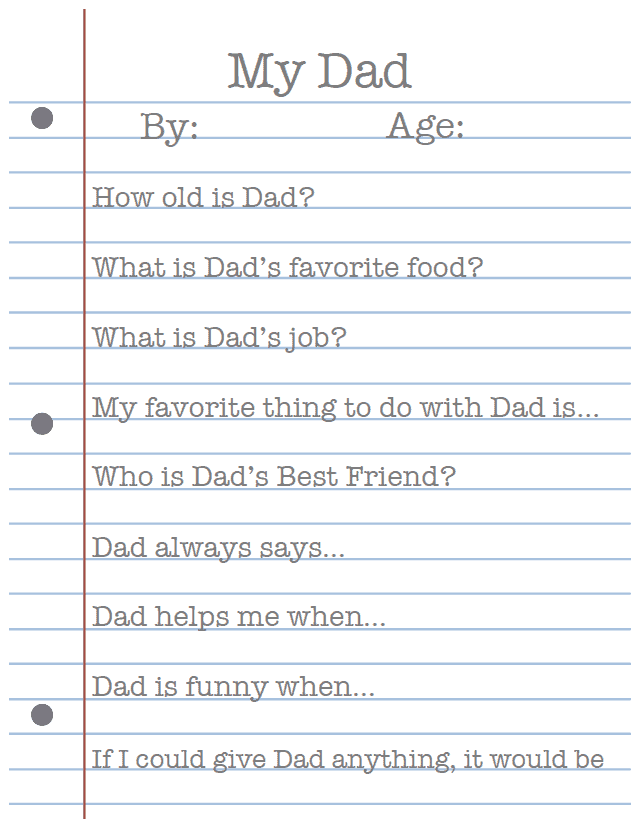 Leave us a comment if you download it and let us know how the kids' Dad loved it!