My Healthy Home: Affordably Removing the Chemicals
I am a member of the Collective Bias®  Social Fabric® Community.  The post My Healthy Home has been compensated as part of a social shopper amplification for #CollectiveBias and its advertiser. #WalgreensOlogy
I'm sure I have mentioned before about my chemical sensitivity and how I really try to keep things natural around here. For the most part, things like baking soda, essential oils and even coconut oil can really help me keep my home naturally clean.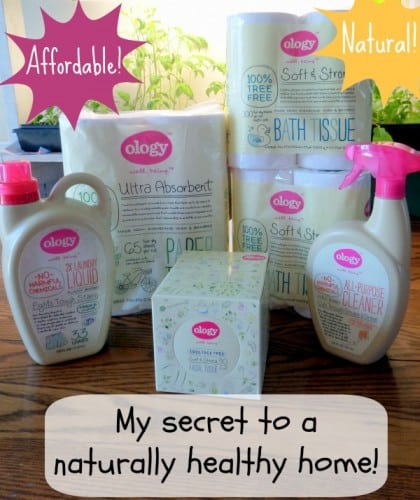 There are a few problems that I run into at times though:
#1. as much as I love essential oils, they can be rather pricey.
#2 Sometimes I still need a little help getting things clean.
#3 Homemade laundry detergent reacts with my water leaving nasty residue in my washer.
This is where a brand like Ology comes in. My healthy home and Ology doesn't need really harmful chemicals to give me affordable and still natural cleaning power.
I was sent to Walgreens with the following items on my shopping list:
Ology Bath Tissue
Ology All Purpose Cleaner
Ology Spring Lavender & Vanilla Detergent
Ology Paper Towels
Plus other items of my choice. (I chose facial tissues)
The laundry detergent is really nice and seems to work the same as my current detergent which is great. I paid $6 for a 33 load bottle which I feel is a very comparable price to other brands.  The all purpose cleaner works great as well.
I want to point out one of the reasons that I feel so comfortable using these products in my home. They are free from the following 10 toxic ingredients:
Ammonia,
Chlorine bleach,
DEA (diethanolamine),
TEA (triethanolamine),
Parabens, Phthalates,
Formaldehyde,
Nonylphenol ethoxylates,
Triclosan,
SLS,
SLES.
Plus, Ology does not use artificial dyes or fragrances.
I actually put a call in to the Poison Control center asking specifically what would happen if a child ingested the laundry detergent and all purpose cleaner. What I was told is that if a child ingested them, to dilute by giving lots of water and monitor at home. The likely result of ingestion would be nausea with possible diarrhea and vomiting. I was very happy to hear that and to have the comfort of knowing that my cleaners wouldn't be too horribly harmful to a child.
On the paper products that I purchased: I tend to avoid paper. Using flannel squares instead of paper towels and cotton napkins instead of paper napkins. But, we do use paper towels for our pet area, and family cloth was violently vetoed by hubby. (which was fine by me!) As well, using hankies seem to be a good way to spread germs, so we still buy facial tissue.
One thing I really like about the Ology paper products is they are 100% tree free. Being made instead from sugar husk (which is otherwise disposed of) and bamboo (much faster growing than trees).
The paper products seem to be of high quality and are soft and strong. Being easily biodegradable makes me happy as well.
The paper towels and all purpose cleaner was designated for our pet area. We have pet rats and a cat, and their respective areas can become quite messy at times! The all purpose cleaner has a light natural scent to it that actually disappears along with the pet odors which makes me very happy. 🙂
And because I'm dorky like this, and they were on sale, I also stocked up on tissue boxes for our baby room. They sorta match. 🙂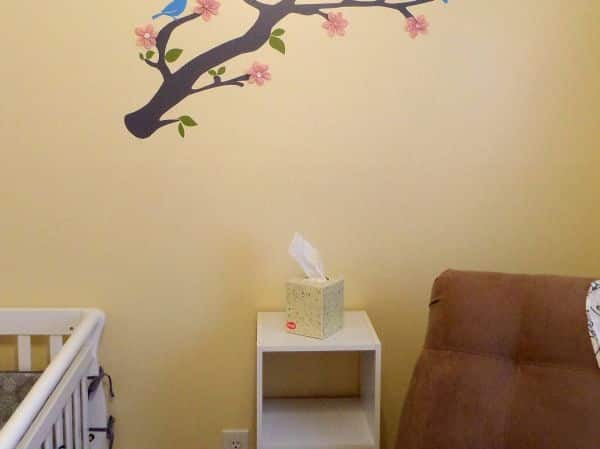 One final word… Make sure you use your Walgreens Balance Rewards card when buying Ology. I was able to earn 8k points or $8 in rewards. So that made for an even greater savings. 🙂