Natural Pest Control for Garden
Yay! It's summer and the garden is looking great! But, what is this? and why are there holes in the leaves? It looks like the pests are also enjoying your garden. 🙁 Now, you could reach for that can of seven, or something else like that. But oh, now the kids cannot play in that area because of the risk of chemical exposure.
It's time to find a natural pest control for garden and plants. There are many different natural things one can try to get rid of pests. Some we have used with great luck, others are a bit iffy.
A simple web search can pull up many ideas as well. So below I'm sharing what has worked for us in the past, and also highly recommended tips from the experts.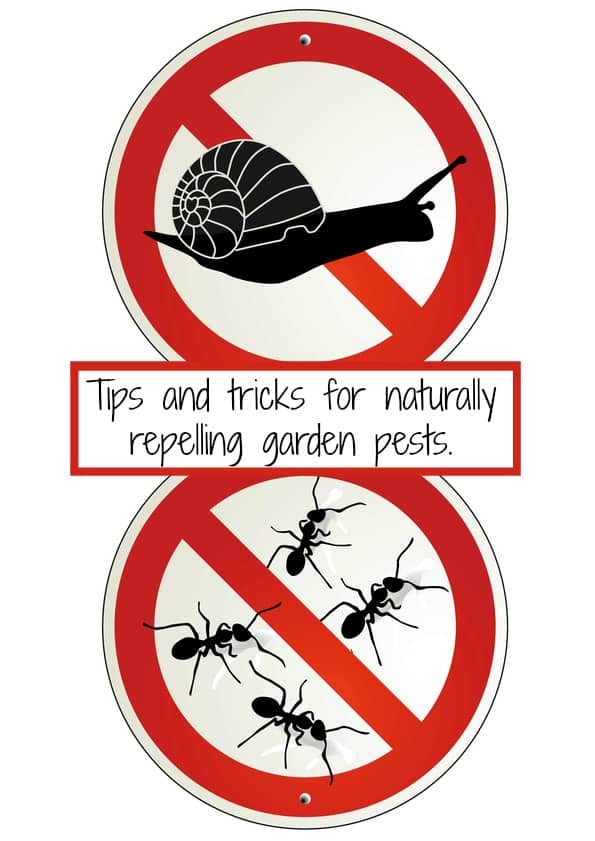 Natural Pest Control for Garden:
Marigolds planted along the edges of your garden are not only pretty but also help control Mexican bean beetles, squash bugs, thrips, tomato hornworms, and whiteflies.
Try cutting the bottom off of a red dixi cup and press it into the soil around your squash plant. Leave 1-2 inches above ground. This can help repel the worm that crawls inside the main stem and kills the entire plant.
Spread plastic sheets under your plants in the morning when the dew is still on. Then shake plants and the dew heavy Japanese beetles will fall onto the sheet unable to fly. Dump beetles off of sheets into soapy water.
You can buy or attract insects like ladybugs and praying mantis to your garden. The ladybugs will control the aphids and the praying mantis will eat all sorts of flies and beetles.
Our ancestors would toss their soapy dish water in the garden to kill beetles. Be aware though, that your dish soap may not be that great for you or the environment.
You can grow herbs in stratigic places (I only grow what we use) in your garden to help repel pests. As well, there are many essential oils that work great too. Check out this post for a great list of resources.
You can make natural sprays for many different things. This site has several different ones to choose from.
We also use a spray called pyola. It uses pyrethrins that come from a chrysanthemum and is a neuro-toxin that attacks the nervous system. Pyrethins are considered the safest of all insecticides.
For cabbage worms and other worm pests you can use Dipel or Thuricide. These are not chemical sprays, but rather bacteria that attacks the digestive system. This is considered safe for use even on the day of harvest.
One thing to consider when using sprays, even homemade natural ones: the spray will kill all the insects in that family including the good ones. For instance if you spray for bean beetles, you will also kill the ladybugs.
Natural pest control for garden is not that hard. The benefits are great because you can know that your foods are pest free and chemical free. My only recommendation is that you get on them as quick as possible. Just like with natural healthcare, the sooner you start treatment, the more effective it is.