Alrighty, I'm back with another Quick-Tip-Tuesday!
The quick-tip I have for you today, is a cheap and natural way to clear clogged drains and pipes.
All you need is vinegar and baking soda.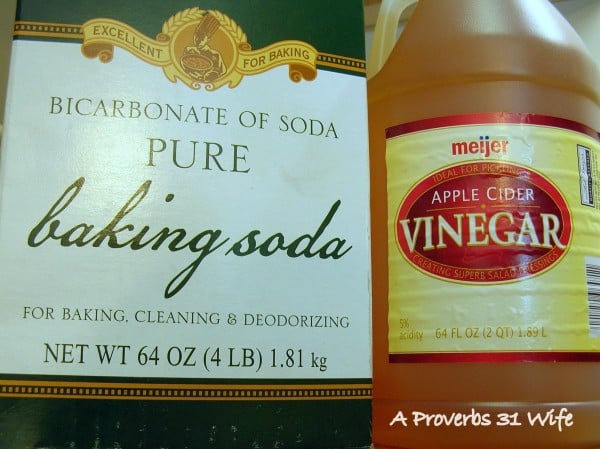 I am going to clean the drain that has my garbage disposal in it.    I love my garbage disposal, but greasy food particles can build up in it. Causing the water flow to slow down, and the kitchen to stink!
Because the drain hole for the disposer is so large, I put the plug in first. Then I pour approximately 1 cup of the baking soda on top of the plug.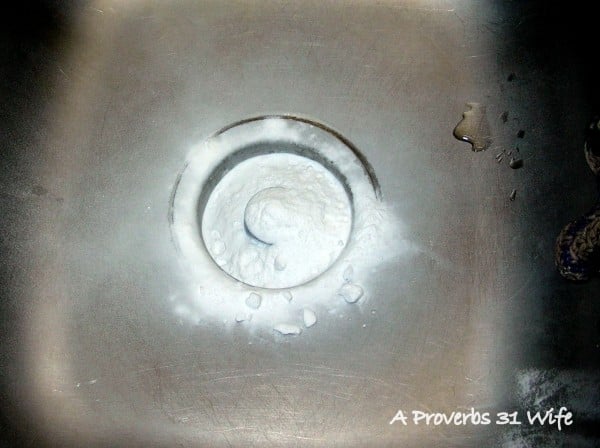 If I wasn't going to take pictures I would have just let the soda fall in.  Next it's time to pour in about 1 cup of vinegar. As soon as they start reacting together, I pulled the plug and let it all roll down the pipes. It's amazing what a difference just a little soda and vinegar can make.
This pic is right before I yanked the plug. As long as the soda won't fall to the bottom of the pipes and get wet, you don't need to plug the drain.
I do this to clean all the drains in my house and it really works! Haven't had to call a plumber yet. Oh wait, that would be my hubby. 🙂
So that is my quick tip for you today! Blessings 🙂