No Bees No Food and What to do About it
This Post "No Bees No Food" is sponsored by Friends of the Earth as part of their #BeBold campaign. All opinions are my own.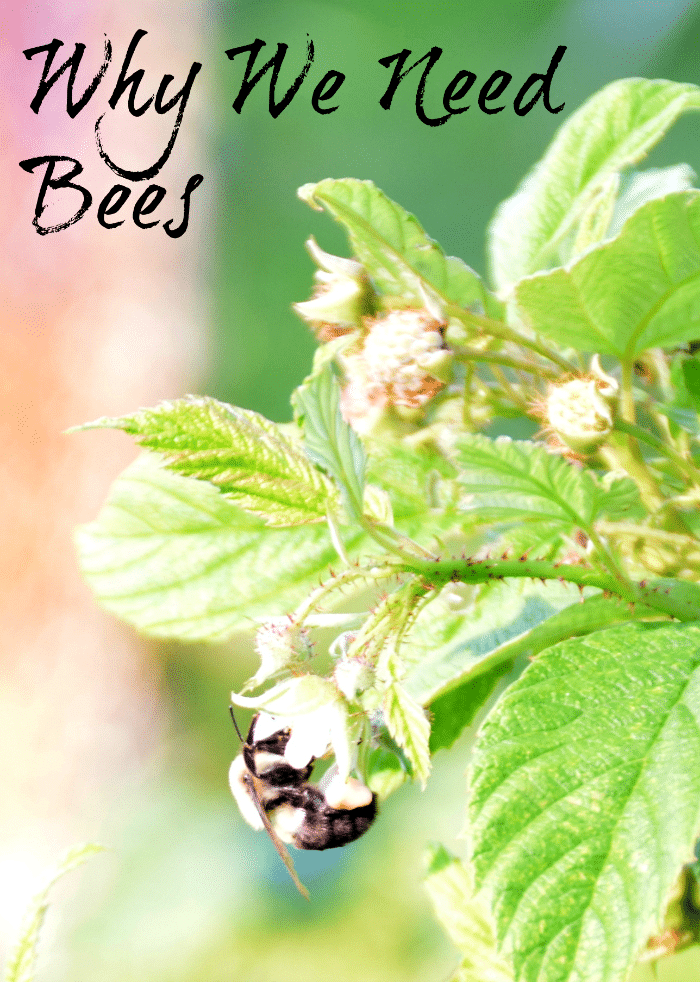 Bees. Those buzzy little things that fly around plants and flowers. Those fuzzy little insects that carry stingers around on their rears. Are bees only good for stinging?
Of course not!
That was a silly question and we all know that bees make honey and that they have something to do with making plants grow. But what would happen if there were no bees? Of course we wouldn't have honey, but is that the only thing we wouldn't have?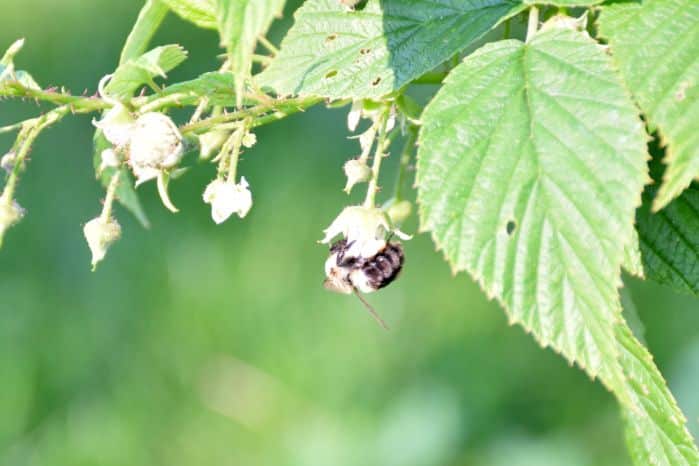 Nope.
Without bees we would lose over 1/3 of our food supply.
Bees are responsible for pollinating nearly everything we grow in our gardens. They are responsible for the fruit found on trees and bushes. If a bee isn't around to pollinate a blossom, it will die and no fruit will grow.
Jason and I have had gardens at both of the houses we've lived at. Since both places are located in town, the first year for each of those gardens was very interesting. For nearly two weeks, we would see our early plants bloom, but no fruit came from those blooms.
We kept tending our plants and then one day the bees found our garden. Now the blooms began producing lots of fruit! Having lived at our current location for nearly 6 years now, the bees come right away. They know we have food for them and they show up for our untreated yard (full of pretty flowers) then stick around for the veggie garden.
As a gardener, attracting bees to our yard is important. 
Mason bees are wonderful little pollinators that are small, easy to attract and rarely sting. Other pollinators are bumble bees and wasps which are definitely known for stinging and butterflies.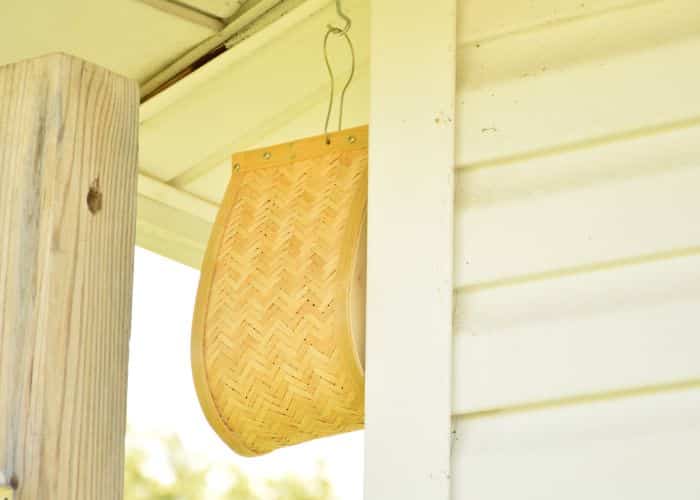 How do you attract mason bees?
Hang a bee house. The bee house pictured above was sent to me by Friends of the Earth.
Create a safe place for bees to get water. A shallow water bowl with rocks that the bees can rest on is ideal.
Grow organic gardens. We have issues with pests from time to time, but this post shares a few things we do to naturally remove them.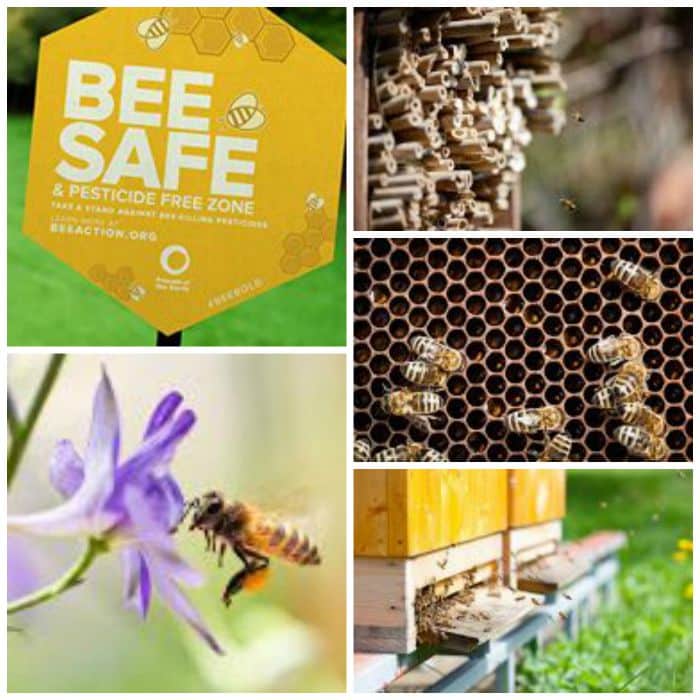 Plant flowers that attract bees. Coreopsis and Marigolds are two different, easy to grow plants that bees love.
If you are buying plants at a garden center buy plants that haven't been treated with neonicotinoids. Lowe's and Home Depot are two national garden centers that have committed to labeling plants that are treated with neonicotinoids.
Avoid neonicotinoid pesticides completely. Neonicotinoids are in found in many common pesticides. Not only do they kill the pests, they also kill bees. Here is a large list of products to avoid.
Have a natural yard. Weeds like dandelion, clover, plantain and many others are great for human use and consumption as well as attracting bees.
The above list will also help attract other pollinators such as honey bees and butterflies too.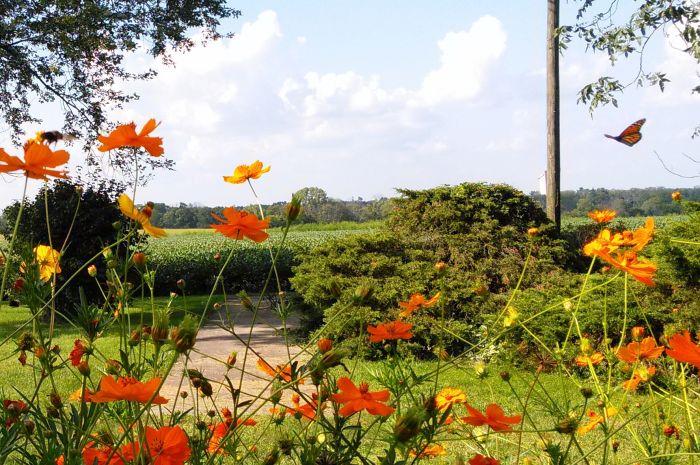 Why the concern over bees? We know we need them and we want to attract them to our yard, but what's the big deal otherwise?
The concern over bees stems from the fact that our bees are dying.
Our bees are dying by the thousands! In recent years over 30% of our bees have died. This number isn't slowing down any either. Why are these bees dying?
Today's farming methods have drastically changed from yesteryear's methods. No longer are farmers working the ground and tilling under weeds. Spraying has become the new way to quickly eliminate weeds and bugs while still growing a food crop.
Of course, we cannot just look at the farmers either. All many of us need to do is look at our perfectly manicured lawns without dandelions and other weeds. Many times we use those same sprays to keep beautiful flower gardens free from unwanted bugs.
What is happening? Those sprays contain neonics which are capable of not only killing bad bugs but also the beneficial ones. Not only that, but neonics also contain the ability to travel through the plant and become part of the pollen which is taken back to the hive and poisons the entire colony.
No Bees No Food ~ Ways You Can Help Bees and Pollinators:
Familiarize yourself with the sprays that contain neonics, and avoid those sprays at all cost.
Support farmers who grow organic, as organic farmers support 50% more pollinators than conventional farmers.
Be sure all plants you buy haven't been sprayed with neonicotinoids. Many nurseries will now put warning labels on sprayed plants.
Create a safe place for pollinators in your own backyard.
Visit the Bee Action Page and join others in helping save bees and pollinators. This page also contains valuable links and resources for other actions you can take.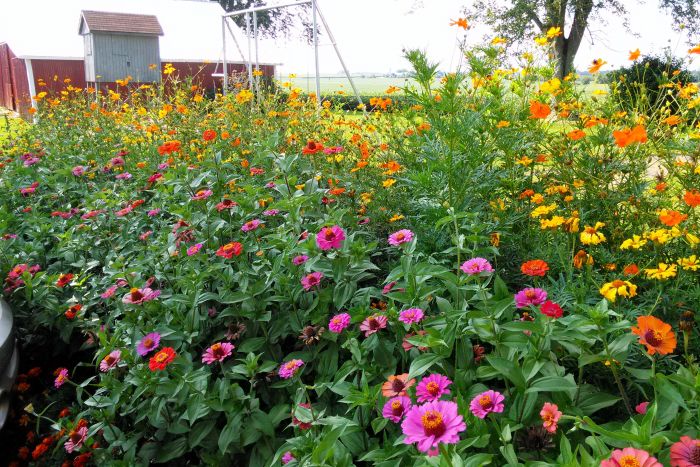 Be sure to visit Friends of the Earth [ad] to learn more about how they are helping our earth. Learn ways you can help as well! Our heavenly father gave us this earth to live on -the only planet in our solar system able to sustain life– what kind of ungrateful children would we be if we didn't take care of it?