No-Dye Easter Eggs: Glitter Polka Dots and Stripes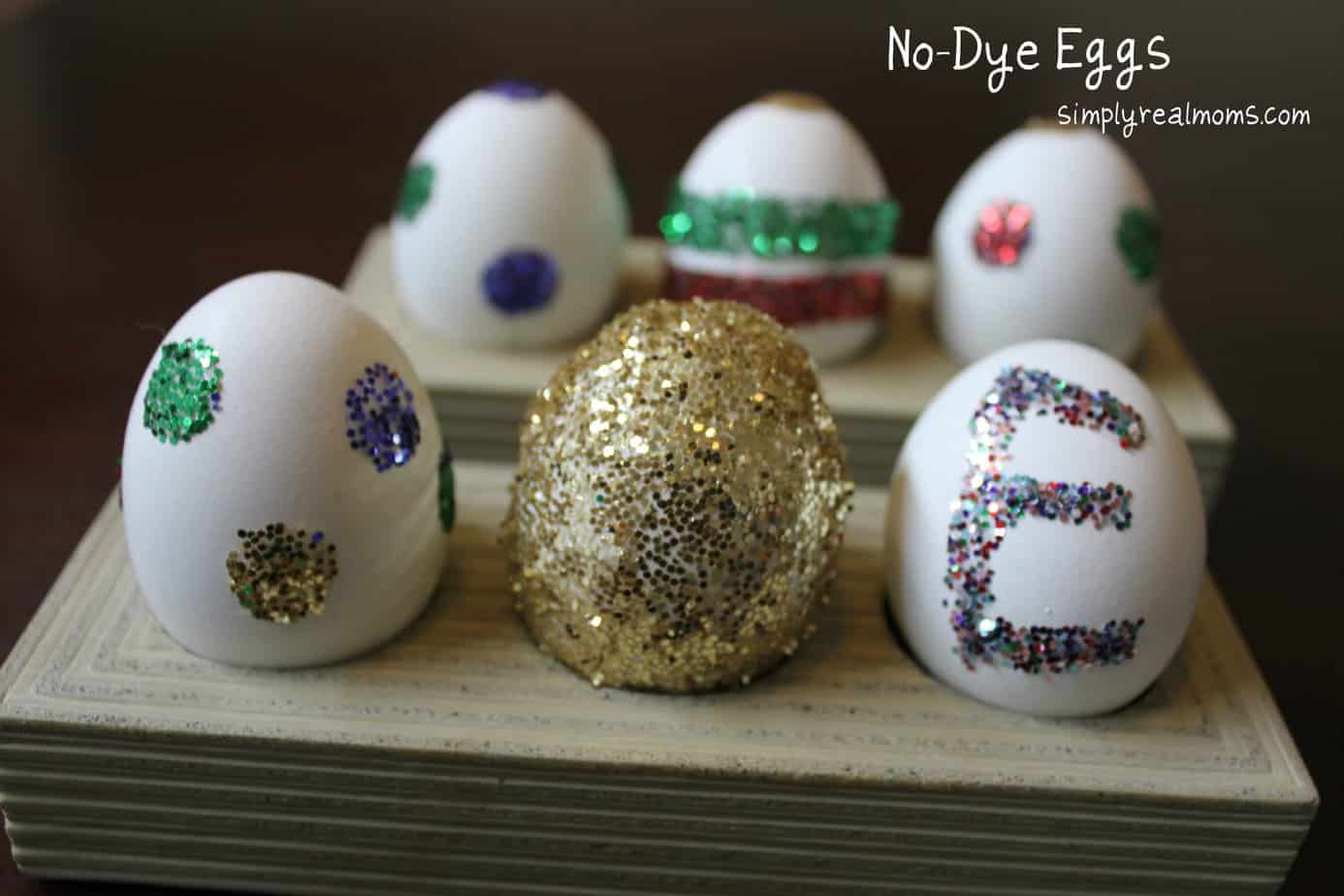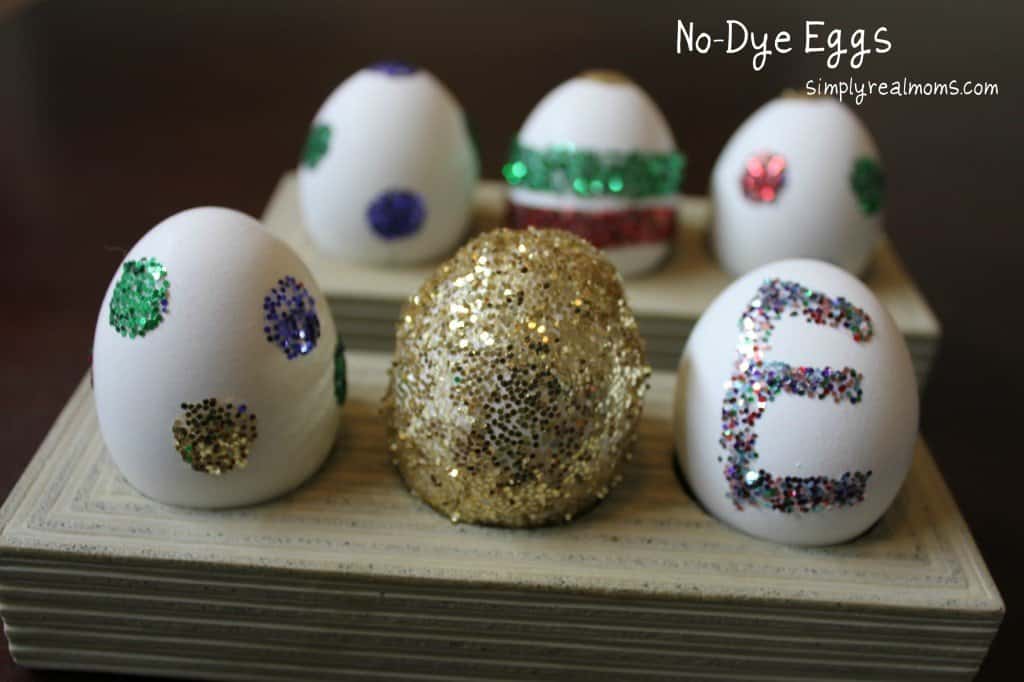 One thing you should know about me… I love glitter.
I really think every holiday should have some WOW factor that includes glitter, and these eggs are definitely it! I mean, who wouldn't want to find the golden egg that is actually golden?!
.
Items you will need:
.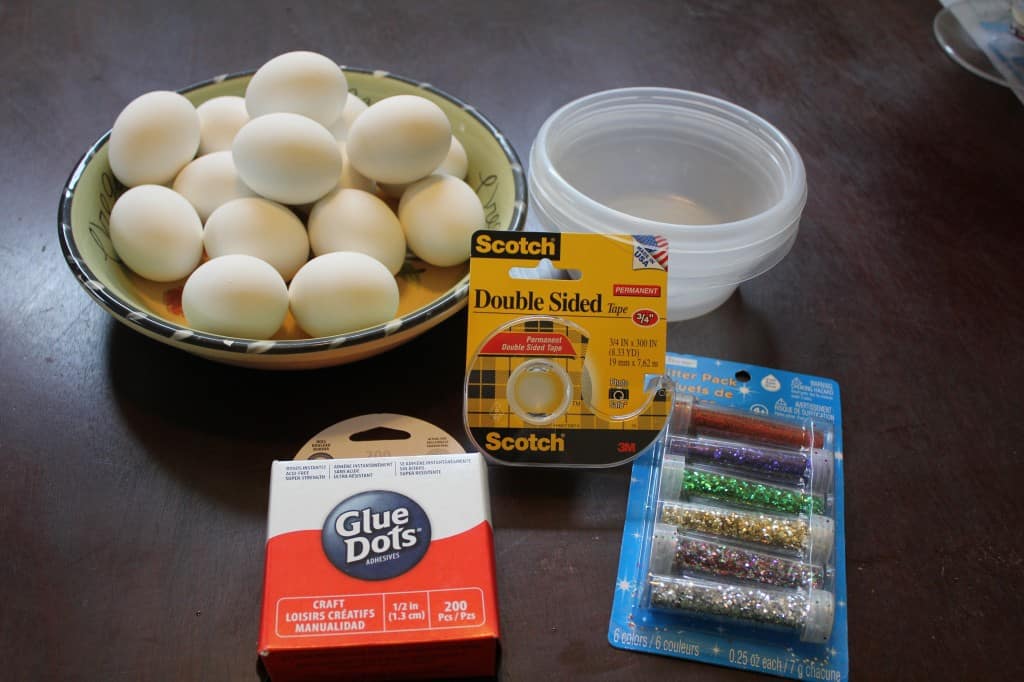 .
Glitter
Hard boiled eggs
Glue Dots (for the polka dots)
Double Sided Tape (for the stripes and letters)
Bowls
Paint Brush
.
Prepping Time!
Take glitter and pour each color into a separate bowl.
.
Let's Get Started!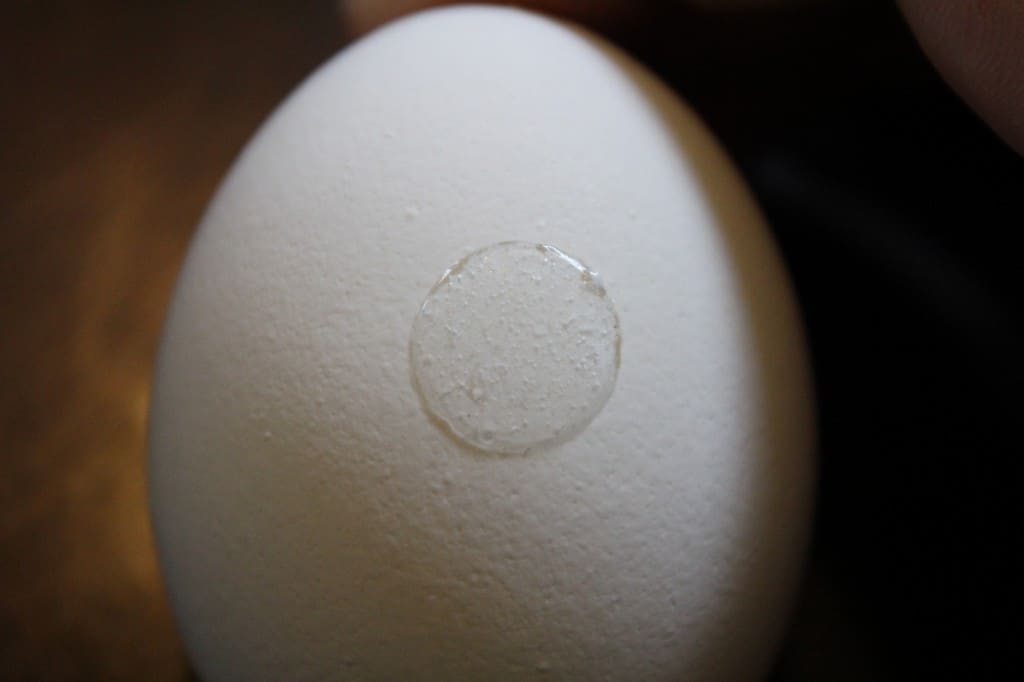 Step 1: To make polka dot eggs– take your egg and start attaching your glue dots.  To make a striped egg– take your double sided tape and cut to desired thickness and size.
 .

Step 2: Take your egg and roll into desired color. If you would like to have multiple colored dots, attach a couple dots at a time, roll into desired color, add more dots and repeat.
 .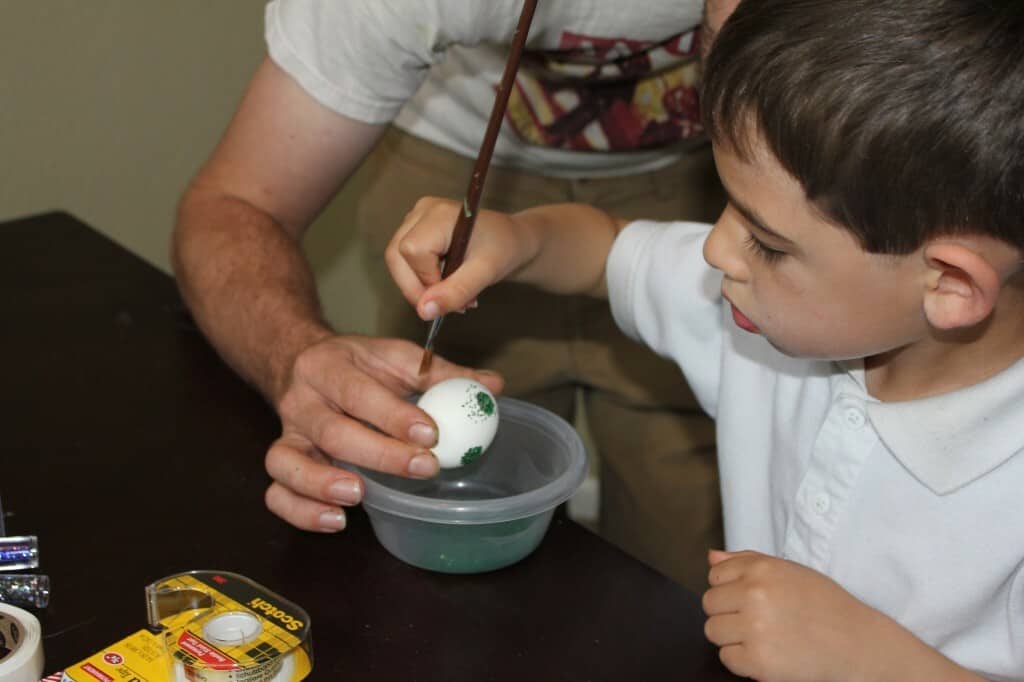 Step 3: After rolling your egg in glitter, take your paintbrush and brush off any excess glitter on the egg. That's it!
 .
.
 Get creative! Take the double sided tape and cut into strips that can easily be used for stripes or letters.
Don't have an egg holder? That's fine, neither do I. I just took some votive holders I had, removed the candles and placed the eggs in them. Perfect size to hold the eggs for display!
.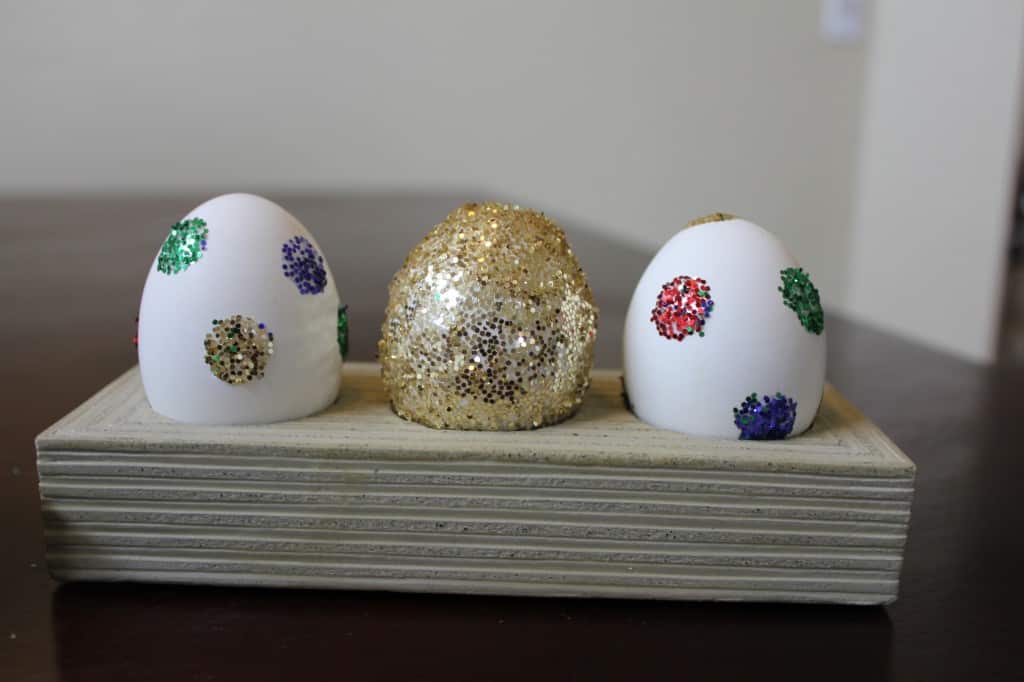 .
And we can't forget the Golden Egg! What's an egg hunt without it. It was very simple to make. We wrapped our egg in double sided tape and rolled it around in gold glitter. Nt only was it incredibly easy to do, but the look on your child's face when they find it will be priceless!
Check out these other great posts for more egg decorating ideas:
Make Easter Egg Decorating Eggciting
Kool-Aid Easter Eggs: Alternative to Standard Egg Dye