Ouchies- The Most Awesome Bandages
Bandages are kind of a big deal in my house. The minute my son gets even the tiniest scrape, he is reaching in the cabinet for a bandage. Somehow the adorable kid-friendly designs seem to make everything better in a matter of seconds. Sadly, most of the kid-friendly designed bandages that you can find at your local store are cheaply made and end up falling off after a day. I can not begin to tell you how many boxes we have gone through. We were recently introduced to a bandage company named Ouchies and we will never go back to those boring, poor quality bandages again.
Ouchies was started by a father of three who wanted to offer kids an array of adhesive bandages that allow them to show their style and personality— and that is exactly what he did!
I can not begin to tell you about all the amazing designs Ouchies has for kids ranging from toddler all the way to teens. In fact, I am wearing an Ouchies bandage right this very second!  Not only will your kids love it, but you will too! Most of the bandages on the market today only have small children or adults in mind. They are either cartoon character designed or plain. So what about your tweens? Ouchies has some awesome designs made with your older children in mind. Even designs with a cause, like these D.A.R.E Anti-Bullyz.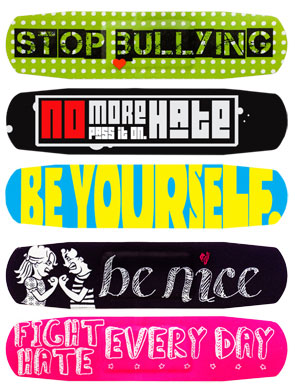 All Ouchies packs come in an awesome tin can. They remind me of my childhood days before bandages came in paper boxes. The tin cans are reusable, making them a more eco-friendly purchase!
Ouchies can either be ordered online or at select retailers. Visit their website to see all their designs or to locate a retailer near you! While you are there, sign up for People Against Boring Bandages. For every new charter member who signs up, Ouchies will donate one bandage to local hospitals to distribute to kids.
You can also stay up-to-date by following them on Twitter or liking them on Facebook.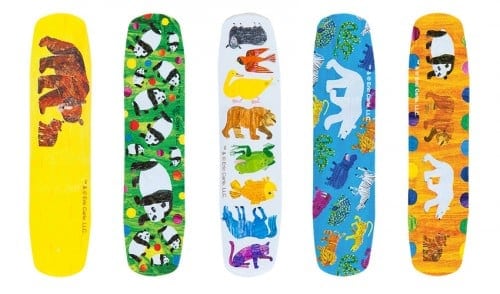 *A sample was sent to us free of charge from Celebrity Baby Trend Expert, Rachel Florio-Urso. All opinions are our own."