Packing a Christmas Shoe Box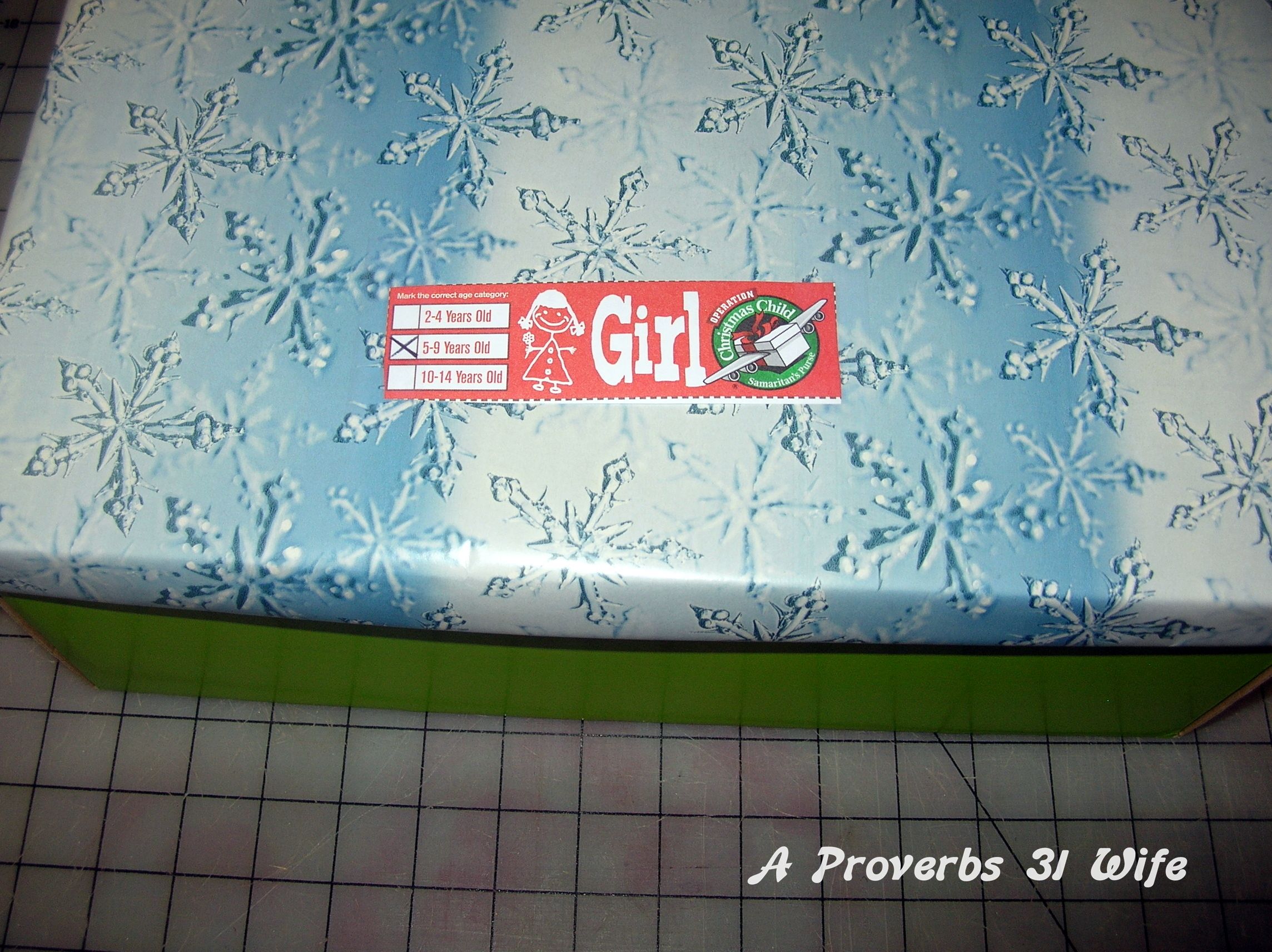 What's in your shoe box? I remember helping pack a Christmas Shoe box for operation Christmas Child when I was a kid, as we got older we would each help pack a shoe box.
November is the month, to get these Christmas shoe boxes packed up and dropped off, at one of the many drop off locations.  If you have never packed a Christmas shoe box before, it's really easy.  We decided to pack two this year. One for a boy and one for a girl.
What went in the box for a girl. I selected 5-9 years old, so what I bought will reflect that.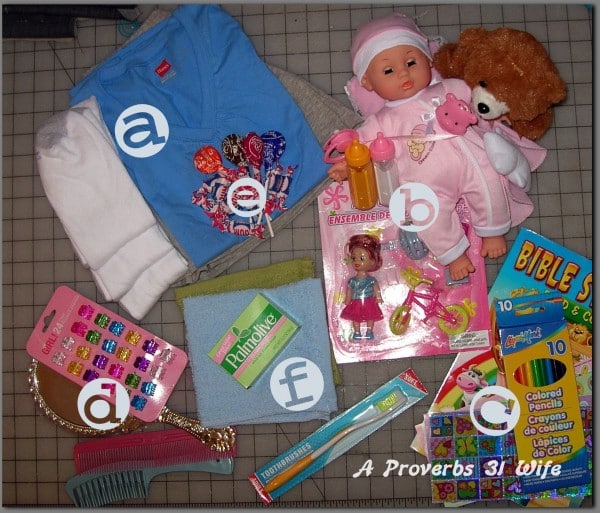 Clothes, I bought a skirt, tee shirt and socks. Since the age is such a large gap I bought to fit a larger child. The shirts are ok big, but the skirt may fall off. I really don't know how it will fit, but they were on clearance for $1 so I bought them. 🙂
Toys, every little girl should have a doll. There are two different ones, plus a teddy.
Coloring book, colored pencils, (crayons will melt so I bought the pencils), and stickers.
Combs, mirror, and hair clips.
Hard candy, and bubble gum.
Washcloths soap and toothbrush. The guide says you can send toothpaste as well, but I am worried it would squish out somehow so I don't send it.
Total cost, probably $20. Plus $7 for shipping.
You can wrap your shoe box if you wish, make sure to wrap the lid and box separately. I was lazy, since the box didn't have writing on it, I left it plain and wrapped only the lid.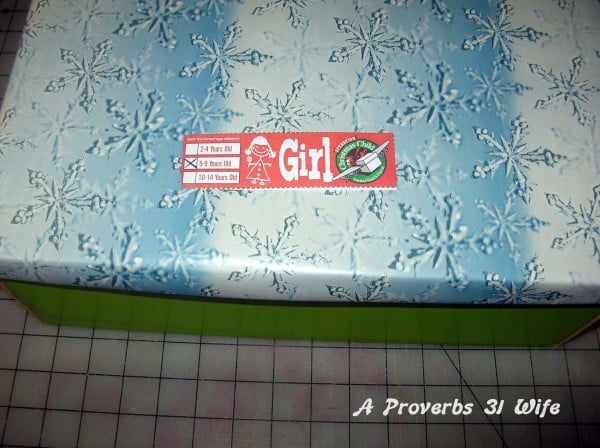 I taped the label on and marked what age child the box was intended for, wrapped a rubber band around the box and it's good to go.  Oh, you don't see a rubber band? Yeah, I don't have any right now. lol
On to the boy's Christmas Shoe Box. Age 5-9 yrs.
Two tee-shirts. Once again I bought for an older/larger child. Too big is ok, too small is not.
Personal care: combs, soap, washcloths, toothbrush.
Hard candy.
Toys, what boy doesn't like cars, and noisy things? I also added a small teddy that didn't make it into the photo.
Flash light with extra batteries.
Coloring book, stickers, and colored pencils.
The total cost is a little over $22, plus $2.50 for the tub and $7 for shipping.
What do you do if you don't have a shoe box to pack? Buy an inexpensive plastic tub to put it all in. I layered wrapping paper inside the clear area, to make it look pretty. I didn't wrap the lid at all.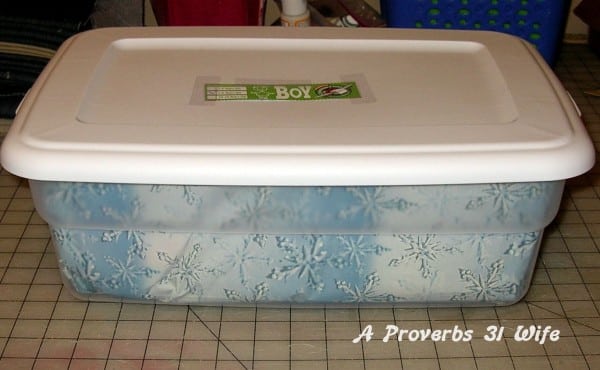 Hubby thinks we should always buy tubs now. Because the child will have a sturdy place to keep their treasures in. I argued that we had already spent enough on the stuff to fill it, and then the shipping. He responded that it was worth it and that the $30 of stuff we send would bring $300 worth of enjoyment to these children.  Hubby won that round. 😉
Where can I drop off my Operation Christmas Child shoe boxes? If you look on the OCC website you will find a handy little map, enter your zip code and the locations will pop up for you. National collection week is November 12th through 19th.
If you would like a list of items to include/not to include, OCC has a list here, that is where you find a label for your box as well.
Have you ever packed a Christmas shoe box? Did you track it? I know there is a way to track and see which country it goes to, I guess I just never really cared. As long as a needy child gets it. 🙂  You can write a letter and enclose a photo as well, if you put your address in, the child may write back. Once again, this is not something I have ever done.