Party Favor: Lemon Cake Pops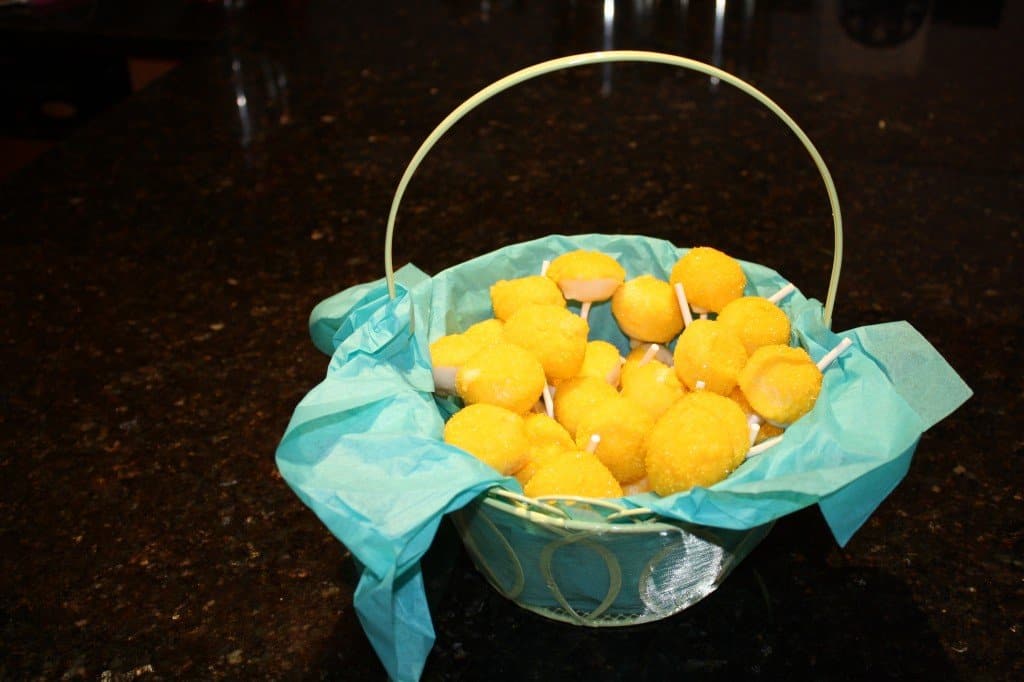 Look out, cupcakes, cake pops are taking over! From Starbucks to kids' birthday parties, you'll find them everywhere. Do not be intimidated by their cuteness. They are, in fact, pretty easy to make, and a great favor for showers or birthday parties.
Here is a basic cake pop how-to that will give you a nice base to work from for any future cake pop endeavors.
Ingredients
1 cake (make in a 9 x 13 pan as per box directions)
1 cup frosting (homemade or from the can both work)
1 bag white chocolate chips or candy melts (found in cake section of craft store)
colored sugar or decorations of your choice
lollipop sticks (found in cake section of craft store)
1 piece Styrofoam (found in craft stores)
Yields: 40-50 cake pops. For a smaller batch, only use half a cake and half cup of frosting. Freeze other half of cake for later use.
Note: For this recipe, I used a white cake mix and added lemon extract and a can of Betty Crocker Homestyle Lemon Frosting.
Step 1: Mash up your cake with a fork or your fingers. Make sure it's completely crumbled.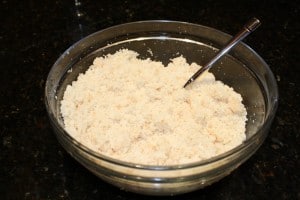 Step 2: Mix frosting into crumbs. Although the recipe calls for one cup, use your judgement. The consistency should be like cookie dough when you are through mixing it all up.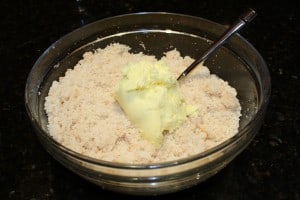 Step 3: Roll into balls a little smaller than a golf ball—about 1" – 1 ½" in diameter—and place on tray.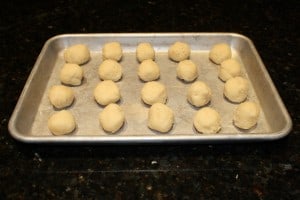 Step 4: Melt a couple tablespoons of white chocolate chips in microwave. Dip ends of sticks into melted chips and put them into the cake calls. This will ensure the ball stays attached during the dipping process.
Step 5: Freeze cake balls for half hour. This step is CRUCIAL. The dough will fall off the stick when you dip into melted chocolate if not frozen.
Step 6: Melt white chocolate or candy melts over double boiler (NOTE: This is when you would add food coloring if you want your cake pops to be tinted). You can use the microwave, too, but as this is a little time consuming, your chocolate will be a better consistency if it stays over the double boiler. If you find your white chocolate is too thick or lumpy, add a little vegetable oil to smooth is out.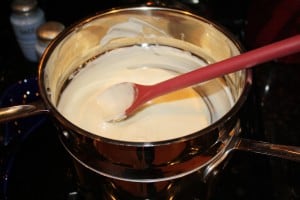 Step 7: Dip 'em! Be sure to tap and twirl excess chocolate off so they are nice and smooth.
Step 8: Immediately plunge cake pop into sugar after dipping.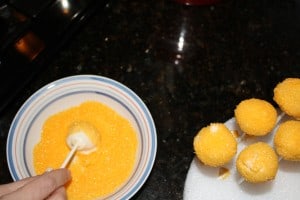 Step 9: Stick pop into Styrofoam to dry.
Congratulations! You have created a crowd-pleaser for kids and adults alike. Don't worry if they aren't perfect, either—a little imperfection lets everyone know they're homemade!