Easter Cocktail: Peeptini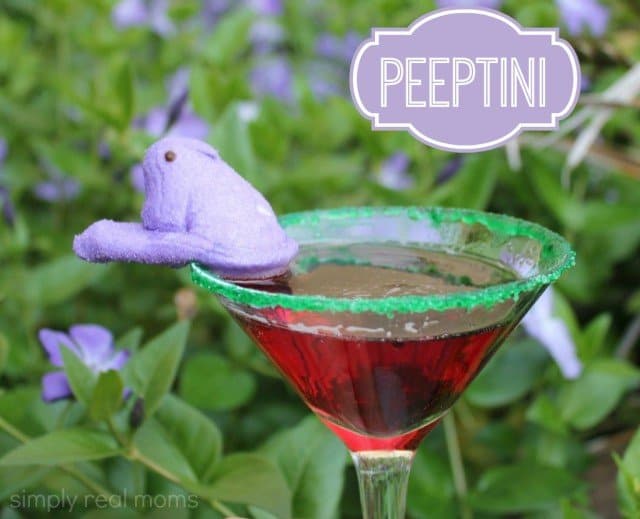 I am slightly obsessed with these Peeptini's. I am not a huge fan of peeps, and rarely give them to my children, but come Easter Sunday we have more Peeps than we know what to do. With all the extra Peeps, I like to create a fun Easter Sunday cocktail for our friends and family. These are seriously adorable and yummy!

Ingredients:
2 parts Three Olives Grape Vodka
1/2 part grape juice
Splash of lemon-lime soda
1 purple Peep
Mixing the drink:
Serve in a martini glass.
Garnish with a Peep.

*** Kid Friendly Version! This cocktail can easily be made into a virgin "peep-a-tini" for children. Just omit the vodka and add extra lemon-lime soda.