Perfect Pairings: Weeknight Dinners And Side Dishes
I lead a pretty hectic life sometimes, but my family makes it a point to not eat out for dinner more than once per month (and it's usually not even that often). I love the concept of family dinners, all of us sitting together at the table every single night. It is time for us to wind down together, to talk about our day and to make memories.
Each night, I make a main dish with a perfectly paired side dish, vegetables and sometimes a fruit as well. Some nights my meals are made from scratch, but there are nights where I just plum ran out of time to do that and need a simple, semi-homemade meal.
One of my absolute favorite go-to meals when I've got a limited amount of time is a thick Ham Steak grilled and served with fresh corn and a side of Scalloped potatoes. Ham and potatoes seem to just be one of the most perfect food pairings, in my opinion. The flavors of the smoky ham really compliments the cheesy flavor of the scalloped potatoes, and the sweet corn is a welcomed switch from the salty ham and potatoes.
Since making scalloped potatoes from scratch isn't exactly the most simple of tasks, I rely on using a boxed version on the nights where I've been working and running around all day and my husband is working until dinnertime. Betty Crocker makes a delicious version of Scalloped potatoes that takes only 25 minutes to bake, and they are delicious and creamy-a fine (much faster) replacement for my homemade version. Sometimes I'll even cube the ham and bake it in the Scalloped Potatoes! Yum! Betty Crocker has a ton of recipes just like that using their Specialty Potatoes to make weeknight dinners easier! Find them all HERE.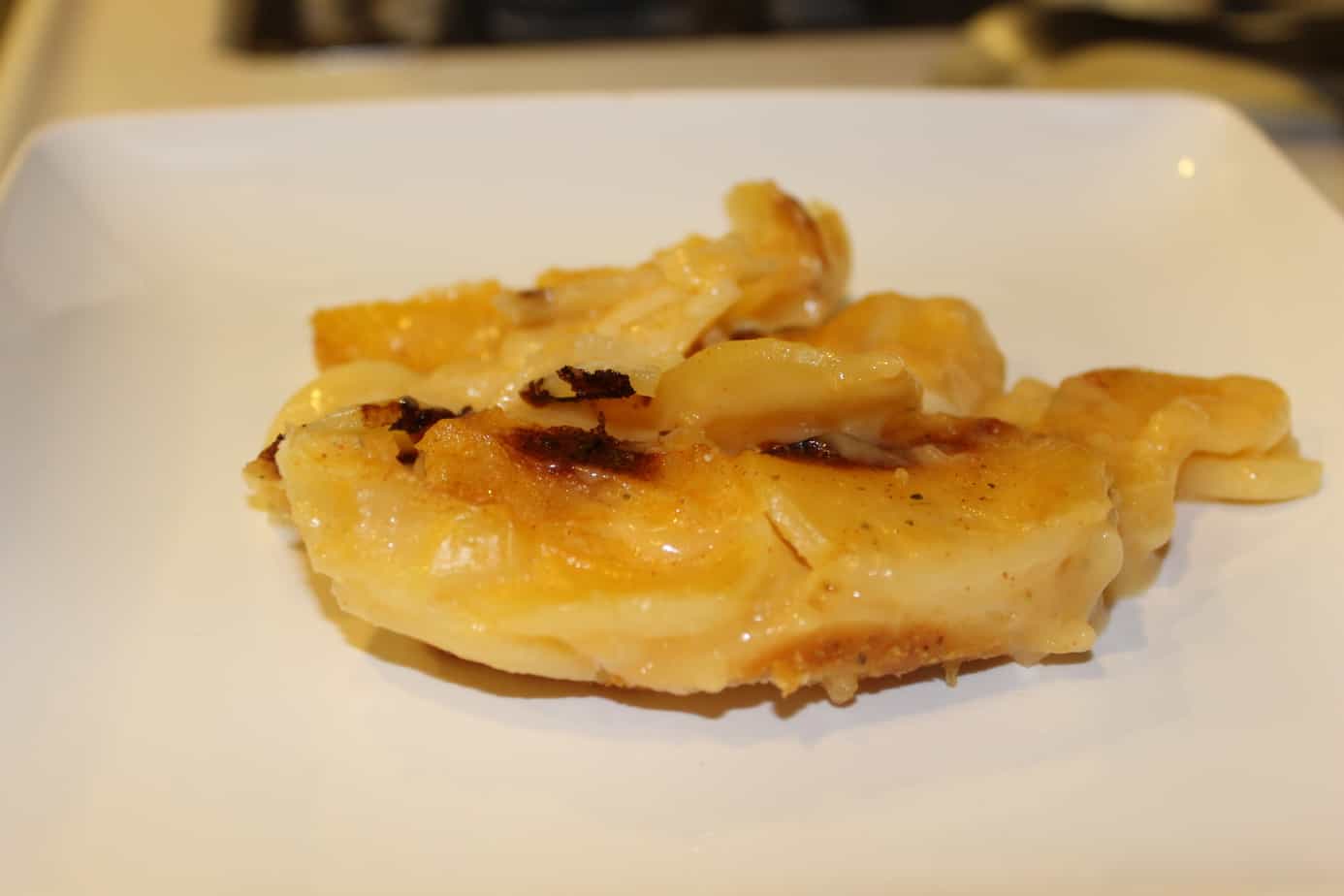 Using semi-homemade foods when I am rushed keeps us from eating out and spending a ton on dinner, and since they are faster to make I get to spend more time with my family on the evenings that I use them. Weeknights may seem rushed, but I love that our family takes the time to sit down together to eat at our table each night.
Need a quick and easy meal solution for the busy holiday season?  Try Betty Crocker Potatoes today. Betty Crocker, a classic American Brand, has a line of delicious and mouthwatering Specialty Potatoes that can make any meal complete.  From Au Gratin to Classic Mashed Potatoes, Betty Crocker has something for every weeknight dinner.
*Compensation was provided by Betty Crocker via Glam Media.  The opinions expressed herein are those of the author and are not indicative of the opinions or positions of Betty Crocker."