The Proverbs 31 Woman Explained – How To Become a Godly Woman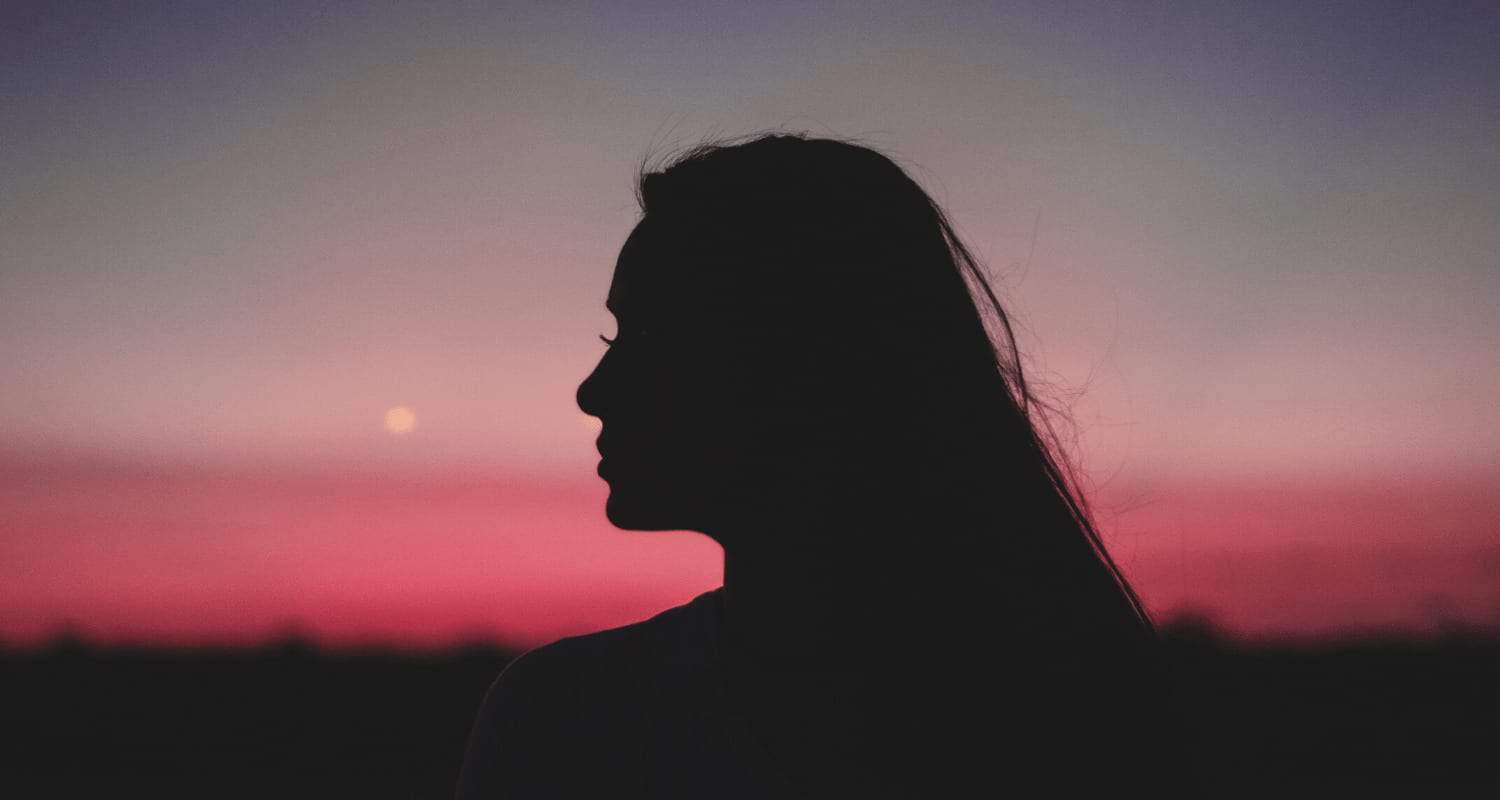 If you've ever read Proverbs 31:10-31, you may have thought:
"Wow, I can never live up to these standards."
"I'm nothing like her."
"If I don't have all of these traits, does that mean I'm not a godly woman?"
How in the world does she do so much for her family and for herself?
Let me share a little secret—A LOT of women have felt this way, myself included.
When you read this passage it can be easy to feel confused, intimidated, and defeated by the thought of never becoming this ideal woman.
If you're feeling discouraged, this post should help clarify your understanding of who the Proverbs 31 woman is and who is she not. We'll look at the Biblical context and talk about what it looks like to be a Proverbs 31 woman in a modern world.
My hope is that by the end of this article, you'll feel empowered and filled with purpose as a woman of God.
Let's get started.
[elementor-template id="10286″]
Who the Proverbs 31 Woman Is Not…
Before you ask, "Who is the Proverbs 31 Woman and how do I become a woman of noble character like her?", let's first talk about who she is NOT.
She is not a real woman.
When you read this passage alone, it can seem like these are step-by-step instructions from God about how to be a godly woman, but it's not.
It's important to remember that the book of Proverbs is a book about spiritual principles and universal truths, not guaranteed promises. This passage, in particular, was written by King Lemuel who recalls the wise advice his mother gave to him about finding a godly wife.
When you understand that this is a poem about a mother's wishes for her son's future wife, it changes the way you read the passage. From that context, we can glean relevant wisdom about the Proverbs 31 Woman's character and apply the characteristics (work ethic, family values, etc.) and put it into practice in our own lives. That means…
The Proverbs 31 passage is NOT a literal checklist or job description.
If you look at this passage literally, every Godly woman would have to know how to buy fields and sew garments and sell them even to this day. If you read it that way, you're missing the point.
The Proverbs 31 Woman wasn't meant to become a checklist or a job description. Its original intention was to simply help a son understand how to appreciate a godly woman.
Becoming a proverbs 31 woman is not the way to heaven
As you read this passage and try to model these noble characteristics in your own life, it can be easy to get caught up in all of the doing. Even if you are strong, faithful to your husband, and a loving wife who is praised in your community, none of that matters apart from a relationship with Christ.
You are saved by grace through faith in Christ alone. Nothing you do can ever earn salvation.
While we'll examine the text and highlight the virtuous characteristics of a Proverbs 31 Woman in the next section, I don't want you to lose sight of this important truth.
In John 14:6 Jesus said, "I am the way and the truth and the life. No one comes to the Father except through me." If you don't know Jesus as your personal Lord and Savior, I want to invite you to make that decision today.
Becoming a disciple of Jesus will give you access to eternal life beyond the grave, and freedom from sin, shame, self-centeredness, apathy, indifference, and so much more while we're here on this Earth.
[elementor-template id="10286″]
Characteristics of a Proverbs 31 Woman
Now that we've determined who the Proverbs 31 woman is not, let's dive into who she really is and look at the characteristics that stand out the most.
1. She's rare & different from the women of the world
10 "A wife of noble character who can find? She is worth far more than rubies."

Proverbs 31:10
Precious jewels like rubies that are hard to find and so is a Proverbs 31 Woman. What makes her so special and rare? Well, she's set apart, living IN the world, but not OF the world. She follows the Lord wholeheartedly and that looks different (even strange) to the rest of the world.
While women of this world place their identity in their job titles, how much money they make, the number of followers they have on Instagram and other earthly treasures, a Proverbs 31 woman places her identity in God.
2. She works hard
Another theme you'll see throughout Proverbs 31 is that this woman has a strong work ethic.
13 She selects wool and flax and works with eager hands.

17 She sets about her work vigorously; her arms are strong for her tasks.

18 She sees that her trading is profitable, and her lamp does not go out at night.

Proverbs 31: 13, 17-18
Pay attention to the language the poem uses to describe her work:
She works with eager hands
She works vigorously
She's profitable meaning she's a good steward of her business finances.
Her lamp doesn't go out meaning she's planned ahead and makes wise use of her resources.
These are the qualities of a driven, passionate and strong woman of God.
3. She's trustworthy & dependable
Throughout the entire passage, you'll notice that she is a woman to be trusted.
We know that her husband has full confidence in her. She's responsible and cares of her home, family, and business. She has good relationships with her customers and the community. Without her, who could they turn to? They rely on her and she always pull through for them.
4. She is strong
This idea of strength isn't just physical but applies to mental and emotional strength as well.
25 She is clothed with strength and dignity; she can laugh at the days to come.

Proverbs 31:25
What does it mean to be clothed with strength and dignity? This ties back into the definition of a virtuous woman. It means that not only is she strong in her character, but she is WORTHY of honor and respect. She has earned her dignity through those she serves (her family) and who serves her (the servants).
Why does she laugh at the days to come? In another Bible translation, it says that she does not fear the future. Why? Because of God, that's why. She puts her whole faith and trust in Him. He has provided her with so many things in life that she relies on her faith to get her through the days without worry.
[elementor-template id="10286″]
5. She is wise and discerning
I personally love that the Proverbs 31 woman knows what she wants and she goes for it. She doesn't worry and stress over what to do next, she just does it. Of course, we don't know her inner dialogue to herself or the number of times she's had to push past her failures and get back up again. But we do know that she's strategic in her work. She knows that the fruit of her labors will continue to bear fruit.
16She considers a field and buys it; out of her earnings she plants a vineyard.

Proverbs 31:16
Have you ever been blessed with something you weren't expecting because you took a faithful step anyway? When you realize the power of discernment, the rest falls into place.
6. She is kind
Next, The Proverbs 31 Woman is kind, and that's the easiest thing we can do as Christians. The Proverbs 31 woman is kind to everyone she's around. She respects her husband, children, servants, merchants, the poor and needy. She doesn't gripe and complain about all the work she has to do. She does it eagerly and often.
7. She loves and honors her husband
Another theme you'll notice in this passage is that she loves and honors her husband as you can see in a few of the verses:
11 Her husband has full confidence in her.

12 She brings him good, not harm all the days of her life

28 Her children arise and call her blessed; her husband also, and he praises her:

29 "Many women do noble things, but you surpass them all."

Proverbs 31: 11-12, 28-29
If you are married, having a husband that loves and supports you is what God desires for our lives.
If you are single and reading this, you may be thinking "I'll never become a Proverbs 31 Woman", but just because this passage portrays this woman with a husband and kids, doesn't mean marriage and raising a family is for every woman.
8. She prioritizes her family wholeheartedly
Another theme you'll find in this passage is that the Proverbs 31 woman does everything for her family; she ensures that they are physically protected and uses her desire to work to serve them.
21 When it snows, she has no fear for her household;
for all of them are clothed in scarlet.

27 She watches over the affairs of her household
and does not eat the bread of idleness.

Proverbs 31:21, 27
Have you ever seen a mom that you KNOW has busted day and night for her kids? She looks disheveled, tired, wiped out but you also know that she does it because she LOVES them and only wants what's best for them.
If you can imagine how much we love our kids, think about how much God loves us! His love for us is times a million. When you think about how great the Proverbs 31 woman seems, just remember that she is just a fraction of who God is and that we were made and molded to be like Him.
[elementor-template id="10286″]
9. She's servant-hearted
The Proverbs 31 woman not only serves her family but she also serves others well too.
15 She gets up while it is still night; she provides food for her family
and portions for her female servants.

20 She opens her arms to the poor
and extends her hands to the needy.

Proverbs 31:15, 20
The Proverbs 31 Woman is constantly giving of her time, energy, money and even resources. She gives to her husband, family, customers, and her community.
10. She cares for her self
Don't miss this one. While she is servant-hearted and generous to others, she never forgets about caring for herself.
25 She makes coverings for her bed; she is clothed in fine linen and purple

Proverbs 31:25
11. She's respected by others and considered a blessing
31 Honor her for all that her hands have done, and let her works bring her praise at the city gate.

Proverbs 31:31
She's being praised because she's serving and loving others. As Christians and disciples of God, we need to have a community that stands behind us and prays for us. It's also a group you can count on, love and trust. If you don't already have a group like this, we are more than happy to become your community!
12. She's beautiful because of her heart, not her appearance
Did you notice that there isn't a single verse that mentions her outward appearance?
30 Charm is deceptive, and beauty is fleeting; but a woman who fears the Lord is to be praised.

Proverbs 31:30
This ideal woman isn't a certain shape or race. Godly men should look to a woman's heart posture as she fears the Lord.
13. She's obedient to god
As the bride of Christ, we are to follow God's word every day, so the Proverbs 31 woman respects and honors God in awe and submission. God loves and honors us as He always has—ever since He sent His son Jesus to die for us.
Think about Psalms 139:14: I am fearfully and wonderfully made.
We were made 100% in God's image, so once we live the life He set out for us we will be praised.
So what do all of these characteristics mean to us today?
[elementor-template id="10286″]
Being a Proverbs 31 Woman in a Modern World
Now that we know who the Proverbs 31 woman is, we don't have to turn around and implement every characteristic overnight. God does not expect us to be perfect, because only He is perfect. God only expects us to try. There are small ways to take these characteristics and do them in our everyday lives.
Keep yourself busy through learning, studying and doing
Verse 26 says: She speaks with wisdom, and faithful instruction is on her tongue.
The only way to speak faithful instruction is to KNOW God's faithful instructions. The Proverbs 31 is wise because she spends time with God. She speaks wisdom because she has taken the time to learn things and taught herself how to do things. How does she make linen garments and then sell them for profit? She had to learn how to do it! Engrossing yourself in scripture will show you and teach you many things. And if you still don't know what to do, just ask God himself!
Honor God in all things.
One of the biggest things God asks of us is to love one another and to serve Him, so as long as we're obeying those commandments, we're honoring Him.
1 Corinthians 13:13 says: And now these three remain: faith, hope and love. But the greatest of these is love.
The Proverbs 31 woman serves her family as an act of love. We looked at many examples of this earlier. Find a way to serve someone simply this week: give a compliment, hold the door open, let someone go first in line. It's that easy.
Other Virtuous Women in the Bible
Deborah
Book of Judges chapters 4-5
Deborah had an impressive resume: prophet, priestess, judge, poet, warrior. Although she's considered one of the most influential women of the Bible, she is best known for her wisdom and courage by her own faith, not because of her relationship with a man.
Esther
Book of Esther chapters 1-9
Esther had a godly, teachable spirit that showed great strength and obedience. She remained humble and respectful even in difficult times.
Mary
Book of Matthew chapters 1-2, Luke chapters 1-2
Obviously, Mary the mother of Jesus plays a VERY important role. Not only does she represent a woman who had to put her trust in God, but she also had faith in her husband who took her to Egypt to protect their newborn baby. Plus, giving birth in a barn was probably a very humbling experience.
Additional Proverbs 31 Woman Devotionals & Study Guides
If you're hoping to dig deeper into becoming a Proverbs 31 woman or scriptures related to women, there are a number of books, bible studies, and devotionals that we highly recommend! Here are a few of our favorites:
[elementor-template id="10286″]
Your Turn
Is there someone in your life that represents the Proverbs 31 woman? Give her some recognition in the comments!