Quick and Healthy Sweet Potato Fries
A few months ago, my family and I made a huge decision to start living a healthier lifestyle, which included being more active together and eating clean. While my kids weren't too sure what that meant right away, they knew they wanted to jump on board and trusted me on this decision. Quickly after the switch, I noticed a huge change in my family. Not only were we eating better, but we had a lot more energy. Our attitudes were better and preparing food to eat became a family ordeal and not just something I would do by myself. School is right around the corner, so I am doing all I can to make sure my family continues to eat well. Back-to-school is a very busy time for us, but with a bit of planning and preparation, I know we can stay on track.
There are quite a few recipes that have become a favorite, but our go-to has become baked sweet potato fries. These are incredibly simple to make that even my kids enjoy helping. What makes it easy is that most of the meal prep takes place inside a Ziplock bag! You just dump the ingredients in and let it marinate in all that yummy goodness before baking.
With school quickly approaching for our family, having easy meals like this makes life so much easier. I can let the fries marinate in Ziploc® brand bags with Easy Open Tabs while I go pick up the kids and then throw them in the oven once we get home for a quick and healthy snack after school. Fueling their bodies with healthy foods is so important while they are being educated.
Baked Sweet Potato Fries
Ingredients needed:
6 sweet potatoes
Kosher Salt, to taste
Fresh Ground Pepper, to taste
Jerk Seasoning, or Garlic Powder, or fresh Rosemary (your preference)
1/8 Cup Olive Oil
 Directions:
Peel and slice sweet potatoes into fry size.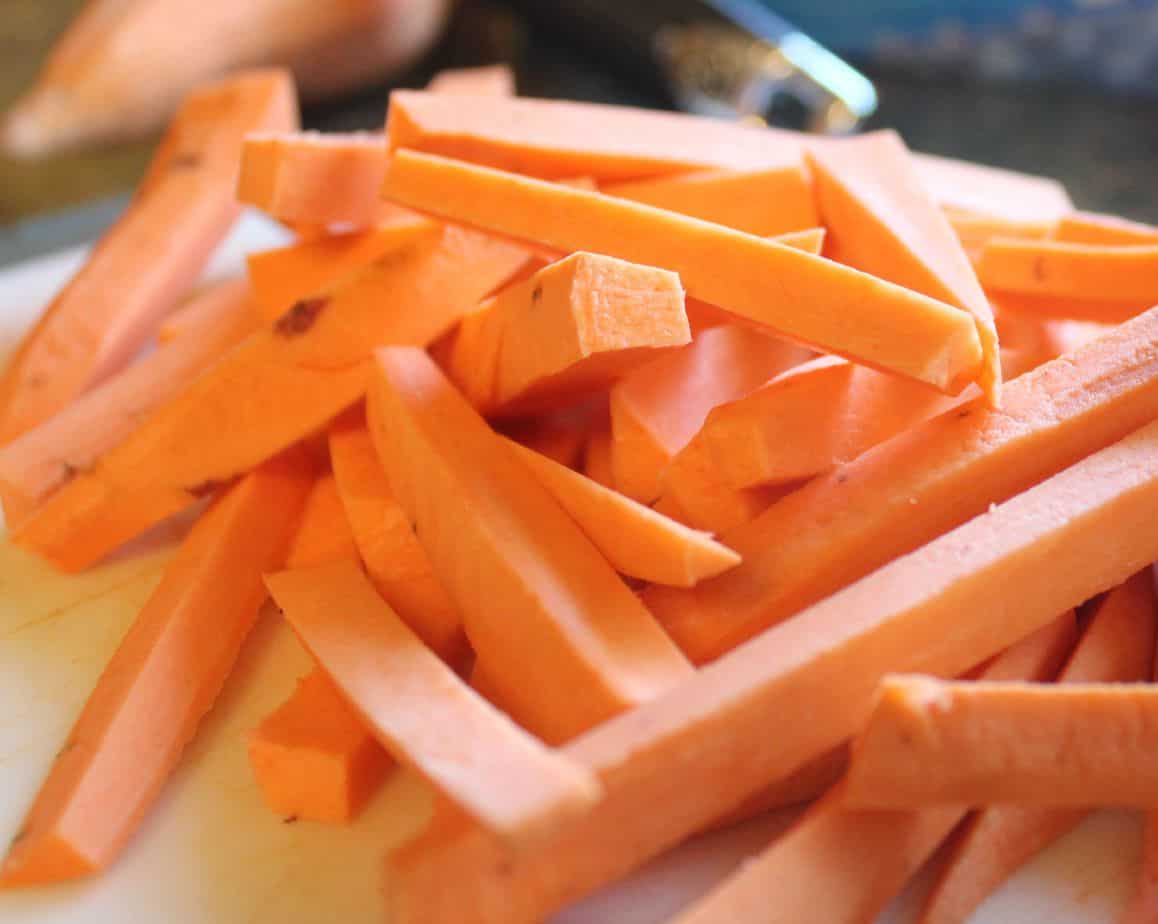 Once sliced put them into a gallon-sized Ziploc® bag with Easy Open Tabs along with olive oil and spices. Let sit for about 10 minutes.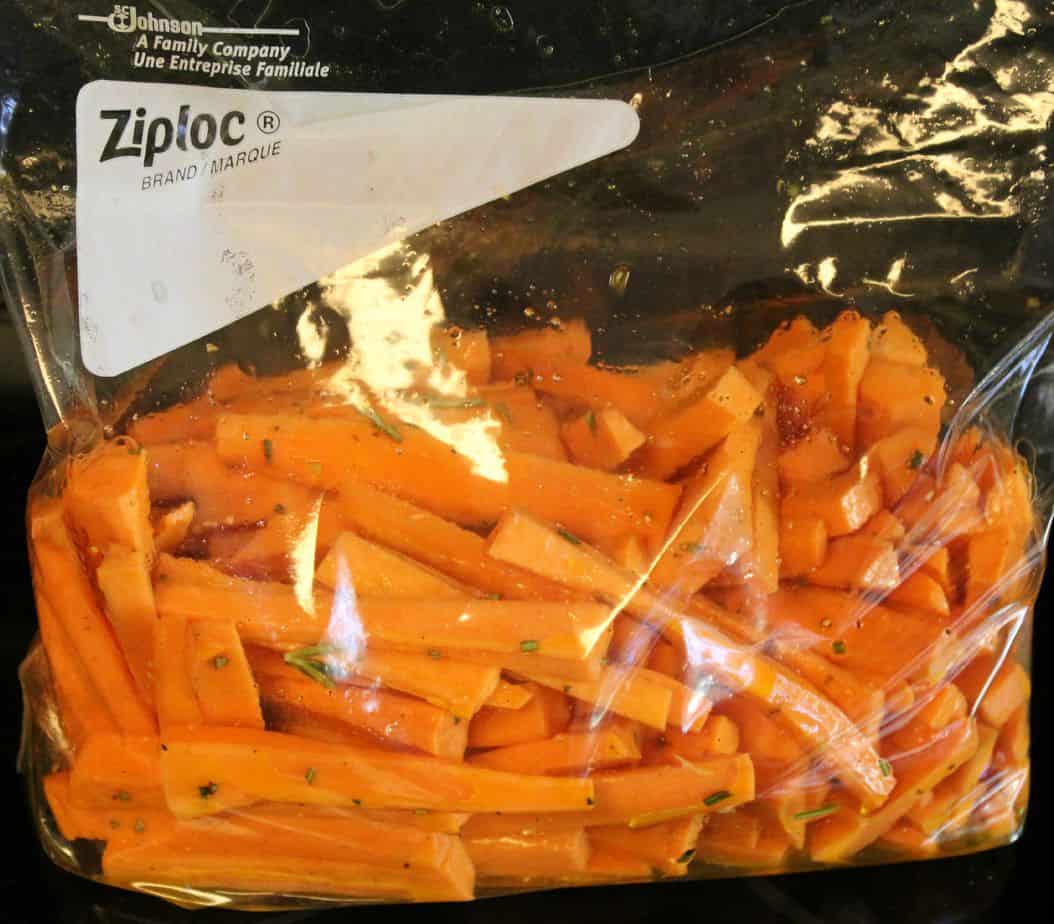 Preheat oven to 450.
Spread in a single layer on a cookie sheet sprayed with non-stick spray.
Bake for 15 mins, then flip and back for another 10-15 minutes. Until crisp.
This will make a few days worth so we always store them in Ziploc® brand bags with Easy Open Tabs in the fridge and reheat when ready to eat.