Returning Jesus – Thoughts on Unwanted Gifts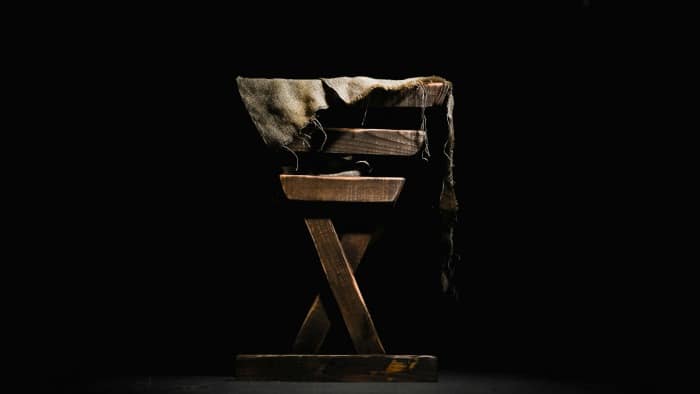 Were you to go to any store during the week after Christmas, you would see huge lines. Not at the checkouts, but at the service desk as people are busy returning gifts they didn't want. Today I want to ask: Will you be returning Jesus?
The greatest gift ever given was Jesus. An innocent baby, God in disguise.
We welcome him with praises and singing, we rejoice as we learn that this baby will be our redeemer.
We read stories of his birth and tell our children about the miracle that was God come to earth. Perhaps we even go further in the story and read how Jesus grew up and became a man.
A man who took our sins upon Himself, bore the punishment for our sins and died on the cross in our place. We rejoice because we know that death wasn't final. Death didn't win in the end. Jesus arose victoriously and death is no longer the victor.
We love the gift of Jesus because through him we too may experience victory over death. That the sins which once stained us so deep within are now erased and we are given a new life to live with Christ!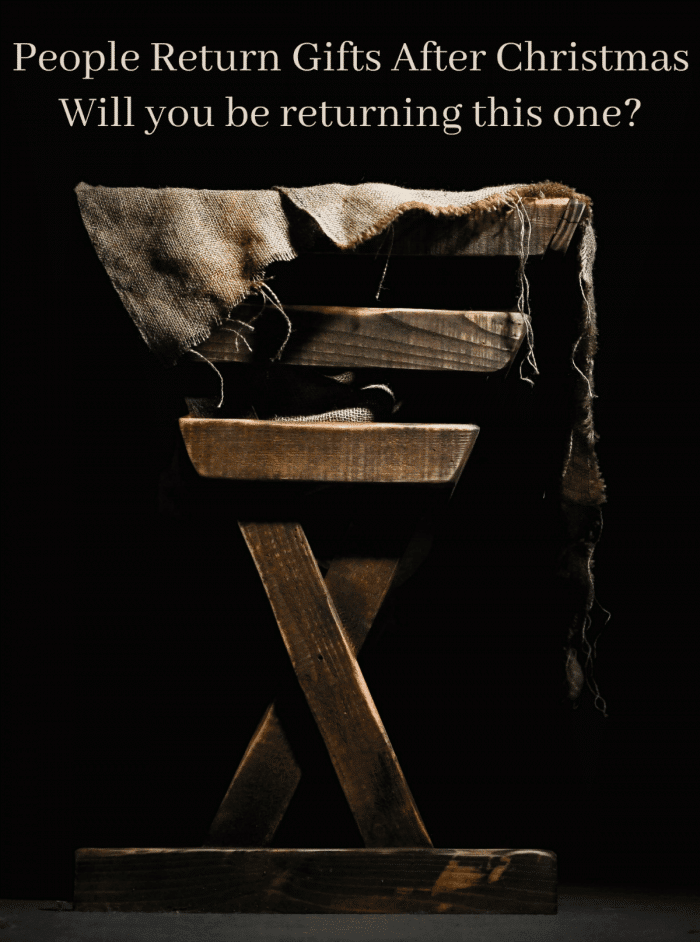 Returning Jesus
Now the Christmas season is over, perhaps the gift isn't quite so appealing anymore. Maybe we are "using" our gift and realize the instructions aren't quite what we thought they were. Perhaps we start thinking about returning Jesus.
We realize that in order for the gift of Jesus to give us the peace, joy, salvation, and eternal life we desire, we have to do a few things.
We've accepted the gift and opened it. That's easy enough.
Now we are seeing instructions like Love God First. He wants the most important place in our hearts, in our homes, in our minds.
He's also asking us to do some crazy things like love that awful neighbor down the street. He wants us to forgive the person who stole something precious from us. He's asking us to give of ourselves to those that really just don't even deserve it.
He's knocking on all the doors of our hearts and asking to be let in. When you let him in, he then begins pointing out the sins we've stored up in there.
He gave his ALL for us and he wants our all. 
But what if we don't want to give it all? What he's asking of us gets downright uncomfortable at times.
This is when many people start returning Jesus. Perhaps they start by putting him in just one room; this is the Jesus room, and everything to do with Jesus is in here. Pretty soon it becomes pretty inconvenient to have an entire room just devoted to Jesus, so we'll sorta make room for a few other things in here.
Next thing you know, there's just a lot of Jesus stuff we don't even need here. Let's get rid of some things and just have a small pretty display.
And finally, Jesus just gets boxed up and stuck in storage.
I would encourage you to look at your life. Have you been returning Jesus? Are you slowly, piece by piece placing Jesus in corners and storage?
It happens pretty easily in our lives, we think about something long enough and it becomes the truth. Rather than going to the word of God, we rely on our own logic (which is flawed at best) and fail to grasp the real truth.
I like things in boxes and organized, but "that Jesus stuff" cannot be put in boxes. If we want the full gift of that little baby in a manger from so long ago, then we must keep it all. The Jesus stuff needs to be in our thoughts, our actions, and every single aspect of our life.
Only then will we have the true peace and joy that comes from accepting this perfect gift. 
Now, are you returning Jesus or are you embracing the full gift of salvation found in that little baby in a manger?