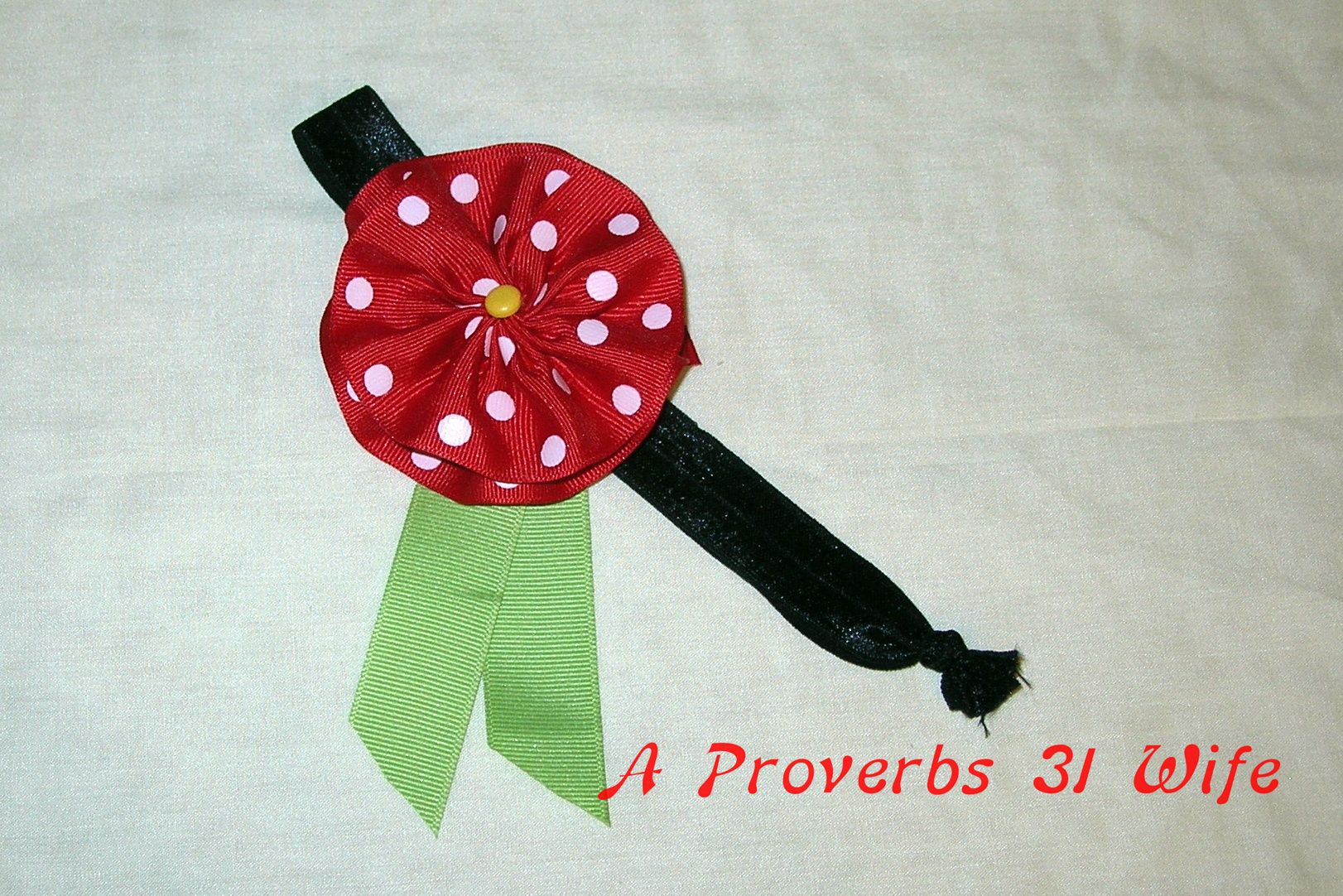 I love all the ribbon hair bows that everyone is wearing now, reminds me of all the bows I wore as a little girl. Do you remember the post where I showed how to make those round fabric bows?
Well today I have a tutorial for ribbon hair bows.
Pretty cute right?
How to make ribbon hair bows.
Supplies needed:
Ribbons,
Needle and Thread,
1 brad,
Hot glue gun
Clip or Headband to sew flower onto. (optional)
I chose two pieces of ribbon, a wide one for the flower and the green one for leaves.You will want the flower ribbon to be about 18 to 20 inches long.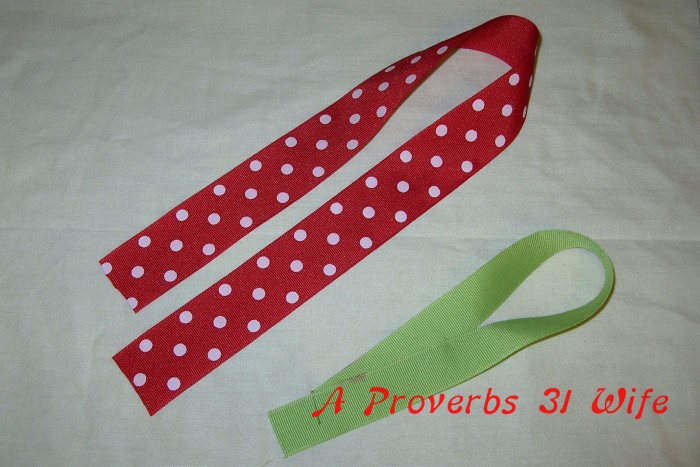 Take a threaded needle and start stitching in and out, making a gathering thread.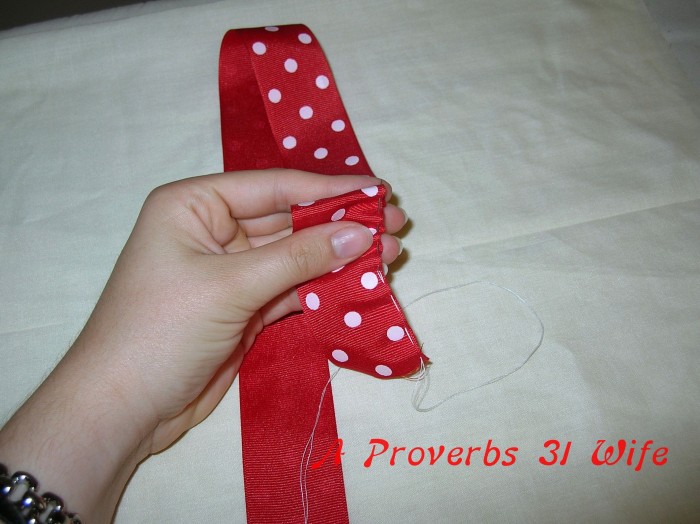 Not to lose and not to tight, you probably want your stitches to be 1/4. Once you have stitched, you will want to pull the threads tight, so the ribbon forms a round bow.
Once you've pulled the thread as tight as you can and the ribbon in in a flower shape. You want to tie the thread off and cut it.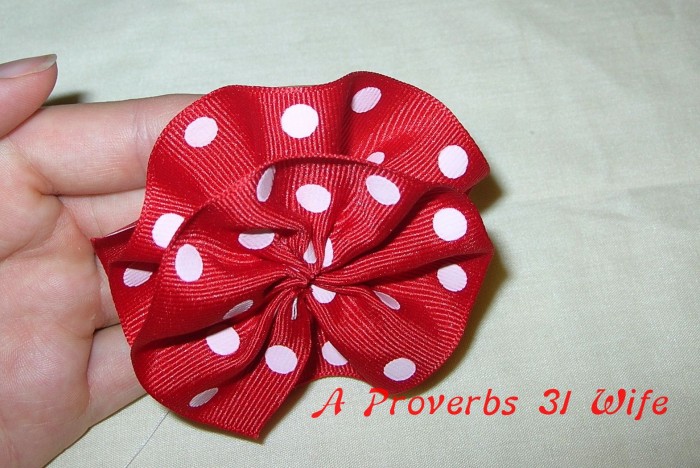 You can see how my flower has two layers.
Next, I put a yellow brad in the center of the top. I then, flipped the flower over and filled the small hole in the center with hot glue. You will want to fill it as full as you can, allowing the hot glue to seep out a little between the two layers.
Oops, I don't have a photo of that step. Sorry folks, but at least it's pretty simple. 🙂
Next, I took the green ribbon and cut two pieces from it to make the leaves.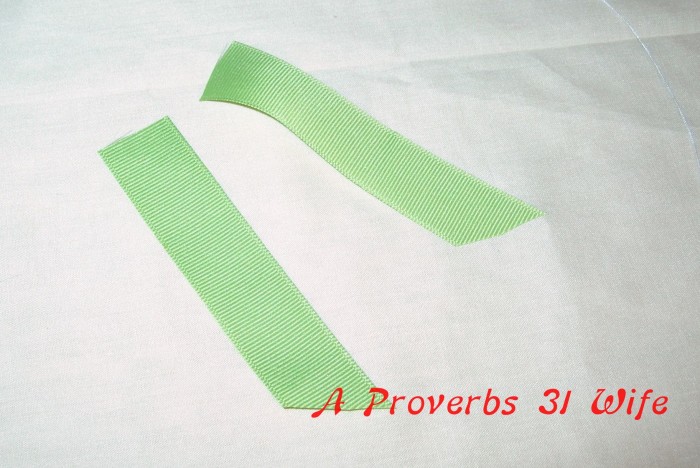 I laid them on the back of the flower and stitched them down.
Pretty?
That is the finished ribbon hair bow!
I wanted to sew it on a headband, so here is the rest. I stitched the headband to the back and then I used a black marker to make the thread blend in.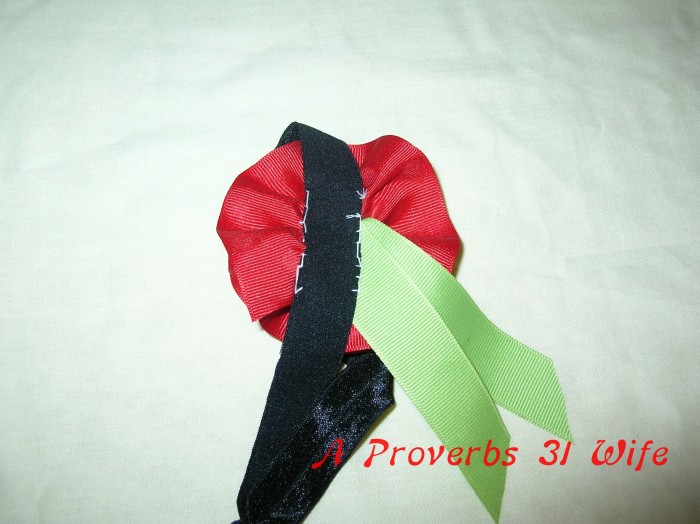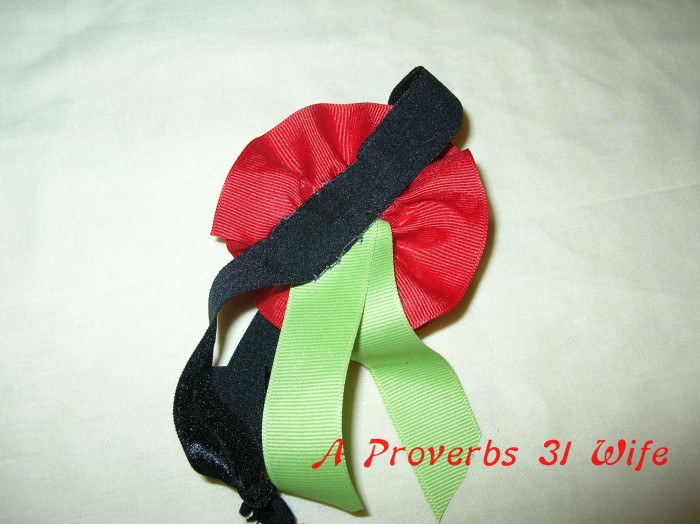 Magic! hehe 🙂