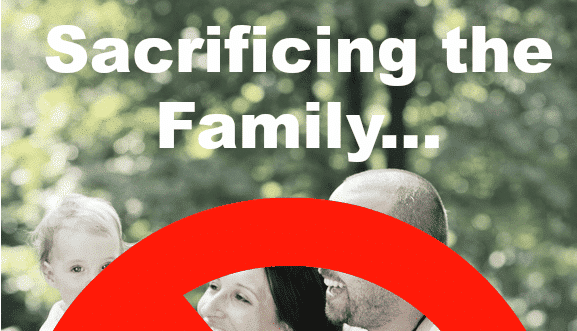 In my recent morning bible reading, I came across different accounts of the Israelites whoring after other Gods. One of the huge things that stood out to me was the way they sacrificed their children to these false Gods.
My mother-heart was horrified. Not only were these ungrateful people turning from the God who offered them such great deliverance, but they were also throwing their God-given blessings into the fires of false Gods.
Burning their children. Killing them. Basically turning their backs on the One True God and slapping him all in the same motion. All to gain the favor of these false gods.
No wonder God was moved with wrath against them, I am too! Horrible, horrible people.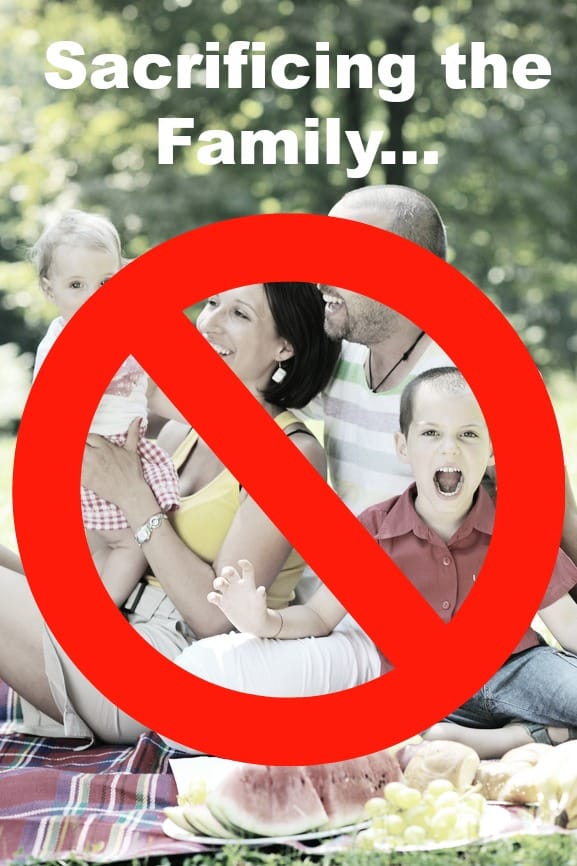 Yet…
As I laid my bible aside another thought occurred to me. This worship of false gods and idols is still going on today. But our idols and gods look a little different.
Idols like the perfect body, a sweet ride, a big house, and summer vacations. Constantly searching for entertainment, always being busy with something. A desire to learn more, get out of debt, be filled with earthly riches,  whatever it is, if we put any of these things above God, they become an idol.
None of those things listed above are wrong. In fact, I firmly believe Christians are to be good stewards of what God has given us, to live debt-free, taking care of our health, and the earth we live on. It's all important.
But the second we make it more important than God, it becomes an idol. And as soon as we create this idol, we begin sacrificing to it.
Sacrificing the family as we pursue this idol we've created. Leaving our children in danger of the flames from hell as we take the attention needed to raise them in God's way and put it towards pursuing our idols. The minute we put God in second place, everything else goes awry as well.
I'm not writing this with a clear conscience either. 
As a family, we have dreams and goals. Dreams of living debt free in the country and raising our children there. These dreams and goals are good, but too many times I'm focusing so hard on reaching those goals that I begin placing those goals above my family and my God.
It's so easy to get all caught up in what I want and forget to seek God's will. It's way too easy to just push God off in a little corner and not let him work in all areas of my life. When that happens, it becomes very clear that I'm once again sacrificing the family.
Perhaps, people today aren't so different than the people of long ago after all. How thankful I am that God did not completely destroy his people then, for it appears that I am no better. How glad I am that God is always there, never changing, and when I turn again from my idols, He is still willing to be my God and I will again be his beloved child.