Saving Money Online Shopping with Cardpool and Ebates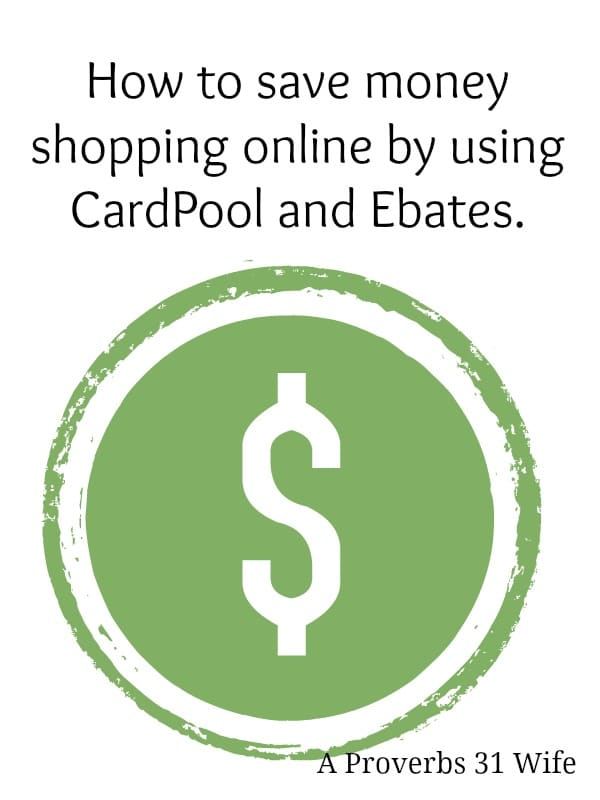 Recently I needed to purchase some nursing bras. My total was over $70, but with coupons, discounts and cash back, I was able to pay much less than that.  Many times when shopping online I am able to get deals that I could never get in store.
So today I want to share my secrets for saving money online shopping.
Disclaimer: This post contains affiliate links that help support this site at no cost to you. Thanks!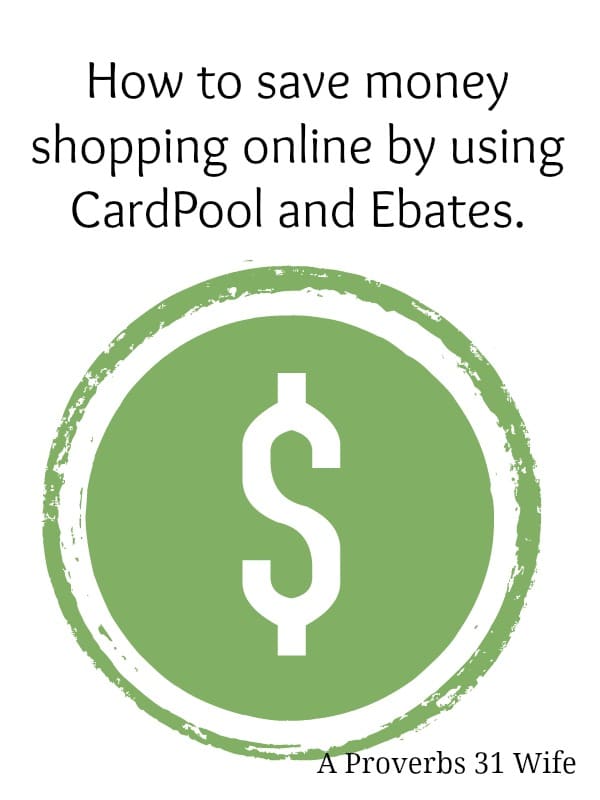 Saving Money Online Shopping with Cardpool and Ebates:
Anytime I need to make an online purchase there are two sites I go to first. Cardpool and Ebates.
When I was buying bras I found what I wanted at JCPennys. I had everything in the cart and then I went to Cardpool. Cardpool is where you can buy both digital and physical gift cards at discounted prices.
I found a $75 digital gift card to JCPennys that was 15% off. So I paid $63.75 for a $75 gift card. Cardpool then sent me my digital promo code for JCP. It can take up to 24 hours to receive digital giftcards, but I got that one within an hour.
Next I went to Ebates. At Ebates you can recieve cash back just by shopping through them. Ebates also offers great discounts and coupons as well. If you sign up to Ebates, you will get $5 back just for signing up once you made your first purchase through them.
At Ebates there was a special deal going on and they were offering 15% cash back through them. There was also a promo code for free shipping. I clicked the go shopping at JCP tab on the Ebates site, and in the window that opened I completed my purchase.
In the end I paid $63.75 and recieved $11.25 back in cash from Ebates. So I really only paid $52.50 for a puchase that was over $70. Almost a $20 savings!!!
Mother and I love finding deals like the one I just shared with you. I don't buy online very often, but just remembering those two sites can really help us save some of that green stuff. And what do we do with our savings? Well, someday, someday we will live in the country on a couple acres where we can grow all of our food and save even more money gardening!
What are your tips and tricks for saving money online shopping?