10 Perfect Scriptures For Father's Day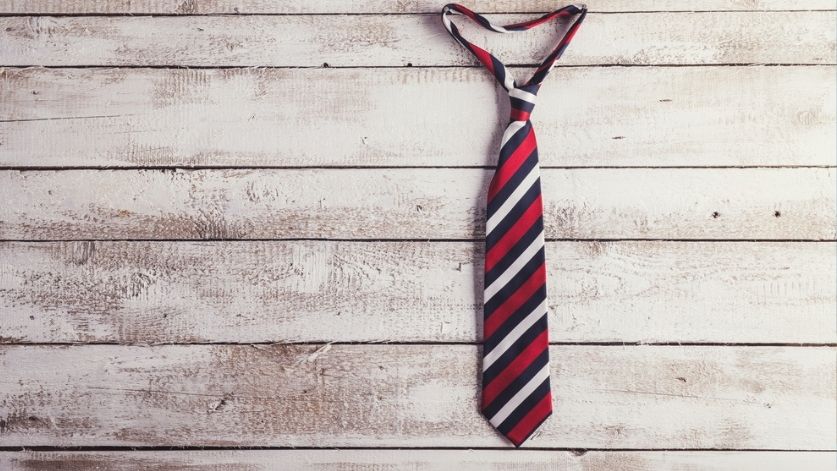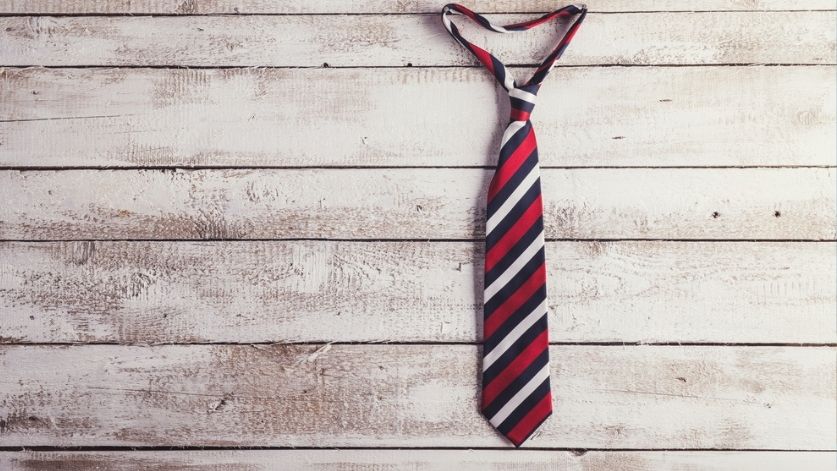 Thinking about Father's Day always gets me teary-eyed, much like Mother's Day. The fact of the matter is, we would simply not be here without the grace of God and without our Mother and Father. Growing up as an only child, my father lived in a different state and I barely saw him. When I did see him though, we had the best time ever!
I used to be angry about that. Angry that my dad was barely around, angry that I couldn't see him when I wanted to. But now, as an adult, I see things in a new light and I let go of that anger. And it wasn't that I was angry at my father, either, or my mom, or God for that matter! I was just not happy with the situation of him not being close to me.
As I get older, my father and I continue to grow our relationship and I am thankful that even though we weren't physically close, we continue to get closer as the days and years go by, and I am so thankful for that.
So, here are 10 Scriptures for Father's Day, (or birthdays, or so many other things) that you will love. Bookmark this page, put it in your Father's Day card, or intertwine it with the project you're working on.
1. Joshua 1:9
9 Be strong and courageous. Do not be afraid; do not be discouraged, for the Lord your God will be with you wherever you go.
2. Ephesians 6:11-18
11 Put on the full armor of God, so that you can take your stand against the devil's schemes. 12 For our struggle is not against flesh and blood, but against the rulers, against the authorities, against the powers of this dark world and against the spiritual forces of evil in the heavenly realms. 13 Therefore put on the full armor of God, so that when the day of evil comes, you may be able to stand your ground, and after you have done everything, to stand. 14 Stand firm then, with the belt of truth buckled around your waist, with the breastplate of righteousness in place, 15 and with your feet fitted with the readiness that comes from the gospel of peace. 16 In addition to all this, take up the shield of faith, with which you can extinguish all the flaming arrows of the evil one. 17 Take the helmet of salvation and the sword of the Spirit, which is the word of God.

18 And pray in the Spirit on all occasions with all kinds of prayers and requests. With this in mind, be alert and always keep on praying for all the Lord's people.
3. Proverbs 22:6
6 Direct your children onto the right path,
and when they are older, they will not leave it.
4. Proverbs 20:7
7 The godly walk with integrity;
blessed are their children who follow them.
5. Ephesians 6:4
4 Fathers, do not provoke your children to anger by the way you treat them. Rather, bring them up with the discipline and instruction that comes from the Lord.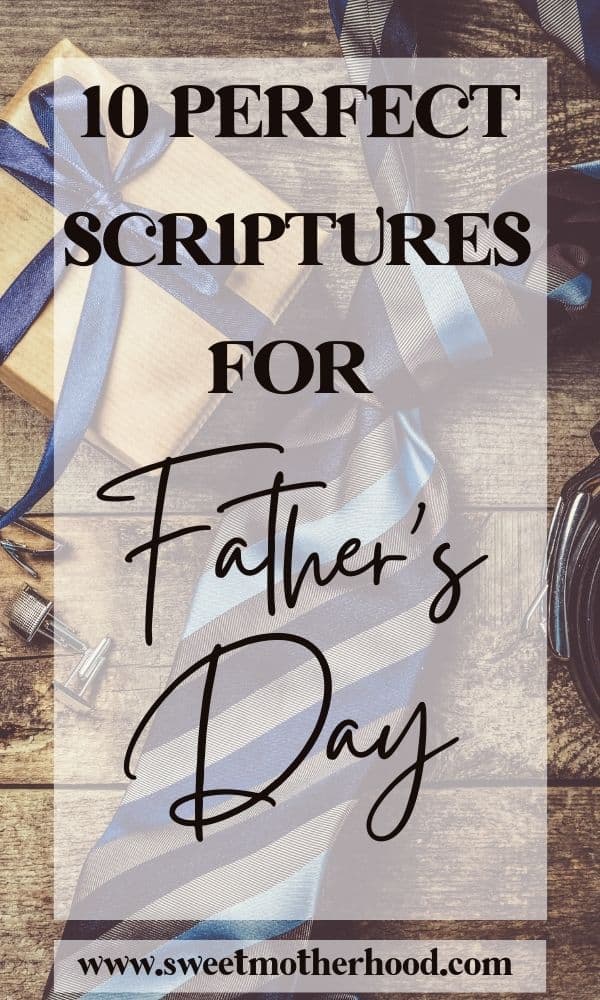 6. Psalm 103:13
13 The Lord is like a father to his children,
tender and compassionate to those who fear him.
7. Deuteronomy 6:6-9
6 And you must commit yourselves wholeheartedly to these commands that I am giving you today. 7 Repeat them again and again to your children. Talk about them when you are at home and when you are on the road, when you are going to bed and when you are getting up. 8 Tie them to your hands and wear them on your forehead as reminders. 9 Write them on the doorposts of your house and on your gates.
8. Proverbs 3:11-12
11 My child, don't reject the Lord's discipline,
and don't be upset when he corrects you.
12 For the Lord corrects those he loves,
just as a father corrects a child in whom he delights.
9. 3 John 1:4
4 I could have no greater joy than to hear that my children are following the truth.
10. Hebrews 12:7
7 As you endure this divine discipline, remember that God is treating you as his own children. Who ever heard of a child who is never disciplined by its father?
So these are some of my most favorite passages from the Bible about fathers, perfect for lots of occasions, which makes them great scriptures for Father's day! They are adored. They are loved. They are important and strong and we need them! So not only on father's day but every day, let's make sure to show them how much they are loved.
Be sure to save this page so you can come back to this to complete the perfect card or project for Dad!