She Does Him Good. Prov 31:12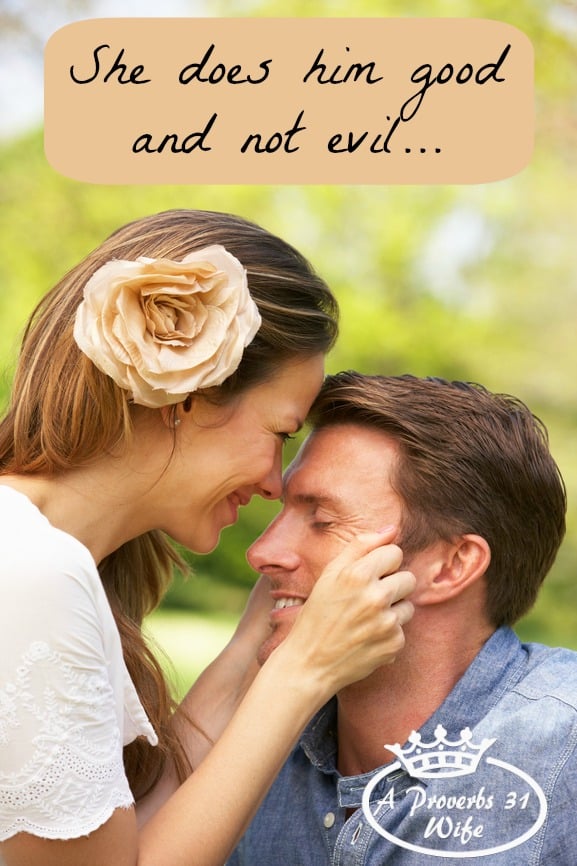 She Does Him Good:
She does him good, not evil,
all the days of her life.
Proverbs 31:12
                                                                                                                                          By Kendra Stamy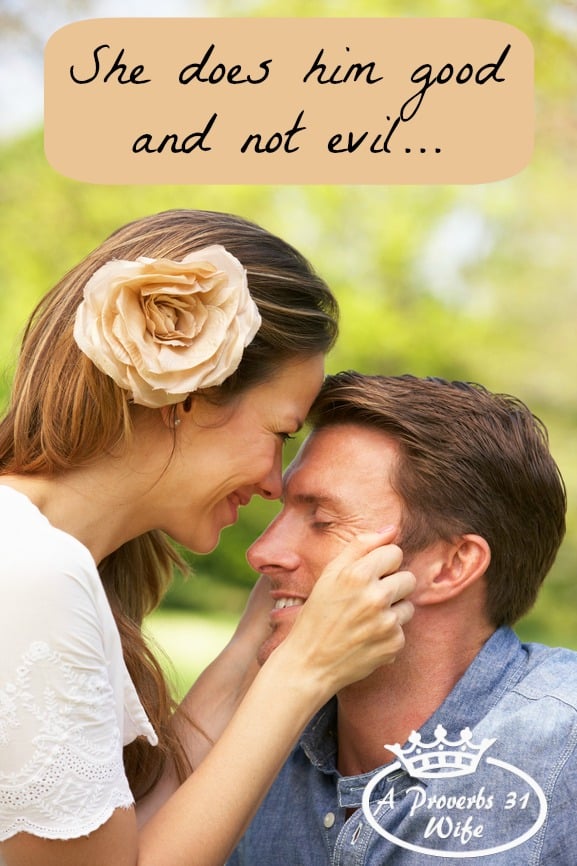 She does him good. What does that mean? Nearly the entire chapter of Proverbs 31 talks about all the good things she does. Isn't it a bit redundant to say "she does him good"? Isn't caring for her household, being a good steward, and reaching out to the poor, doing good?
She does him good. Him. The focus is on her husband. So how does a wife do her husband good? When I read this I see an issue of the heart, and a focus on doing her husband well in all things.
Many women are abundantly gifted with words. When we have a good day you will know it, and when we have a bad day you will also hear about it. Our words are a blessing or curse to those around us.
One thing I have noticed among women is that we tend to try to one-up the person speaking. "Oh, your boss was crabby yesterday? Well, you should hear what my co-worker did to me!" Or "Your child woke you up 3 times last night? At least he wasn't puking like mine was last week."
What happens when the conversation turns to our husbands? Do we do him good?
I have heard some of the worst husband-bashing conversations and sadly enough, in the past, I joined in. Even worse, I was in a group of Christian women who were old enough to know better. Being married less than a year, and wanting to fit in and be like these "seasoned wives" I found some trash to toss at my dear husband as well. It didn't do him good, and it didn't honor him at all.
Doing him good means using our words to build him up and support him, even when he is not around. When we only say good about our husbands it turns our focus from his annoying, quirky traits, back to the very reasons we married him. Additionally, we may continue to discover new and wonderful things about him that we had not noticed before.
The words we use are our own choice. We can choose words to do him good or we can choose to do him harm. Will your words bring him honor or dishonor?
One parting thought: If we look forward to verse 23, it states that her husband is known in the gates and that he sits among the elders of the land. How did he get there in that place of honor? Could it be because his wife showed him great honor first?