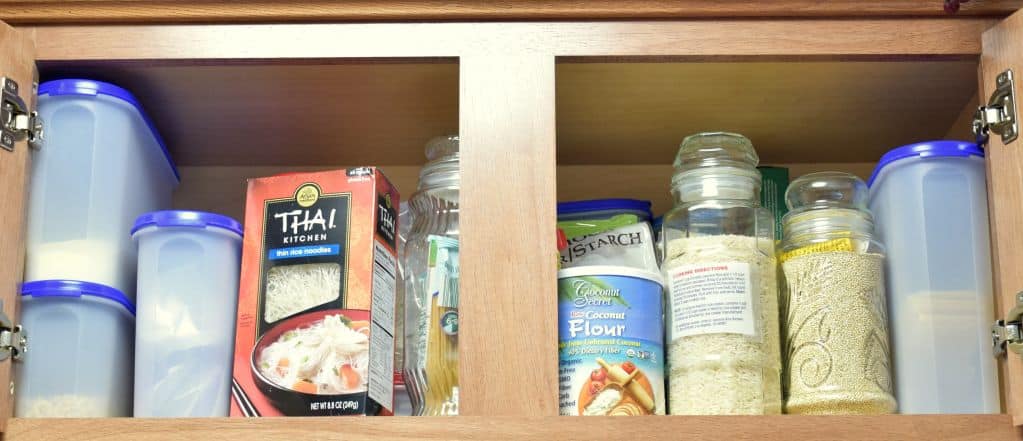 After balancing the checkbook and making sure everything lined up, I took a glance at our food spending for the year. Astronomical spending. I sat there in a bit of shock and decided right then and there to issue myself a shop my pantry challenge.
At the end of last year I looked over our grocery spending and realized we had spent around $13 a day on food. That is less than the "thrifty plan" mentioned on the USDA costs of food reports. I was ecstatic about how well we had managed to do in that area!
Apparently I got a bit "heady" over it and wasn't careful at all this year! By the end of September it is entirely likely we will have spent in 9 months what we spent the entire year of 2015. *sigh*
So where did we go wrong? I looked a little closer at everything and found 4 obvious reasons.
Reason #1 We ate out more. Not only that, Kolton eats a considerable amount of food when eating out as well. Jason has also been stopping 2-3 times a week for snacks at Speedway. (maybe I need to stock a few more snacks here?)
Reason #2 We ran out of chicken in January. I buy my chicken in bulk once a year from a farmer and we misfigured last year and didn't buy enough. For nearly 5 months I had to buy chicken and while I didn't buy the quality we normally buy from the farm, it still costs us a lot more than normal. (not buying enough chicken last year brought its expenses down and transferred some of it to this year)
Reason #3 We've fed more than ourselves quite a few times. Having people over and similar things.
Reason #4 We discovered Kolton's wheat sensitivity last fall and that's considerably changed our eating habits and both making and buying gf foods adds more cost. Baked goods used to be an easy snack, now we eat cheese or yogurt for a quick snack and that adds up as well.
Answers
#1 The first reason is the easiest one to fix. Not sure how to stop the $30ish a month being spent by hubby at Speedway, but I can definitely work on the other part.
#2 We made sure to buy more chicken this year than we did last year. Of course spending less on chicken last year and more on it this year only further widened the gap between the two year's grocery spending.
#3 I love having people over and it that increases our grocery spending, I'm happy that we have friends and family to enjoy spending time with and don't plan to change anything in this area.
#4 Not really sure where to cut back here. I make some gf foods and breads, but the gf flours are far more expensive than even organic wheat flour. I'm just thankful that dairy is still an option for healthy snacking!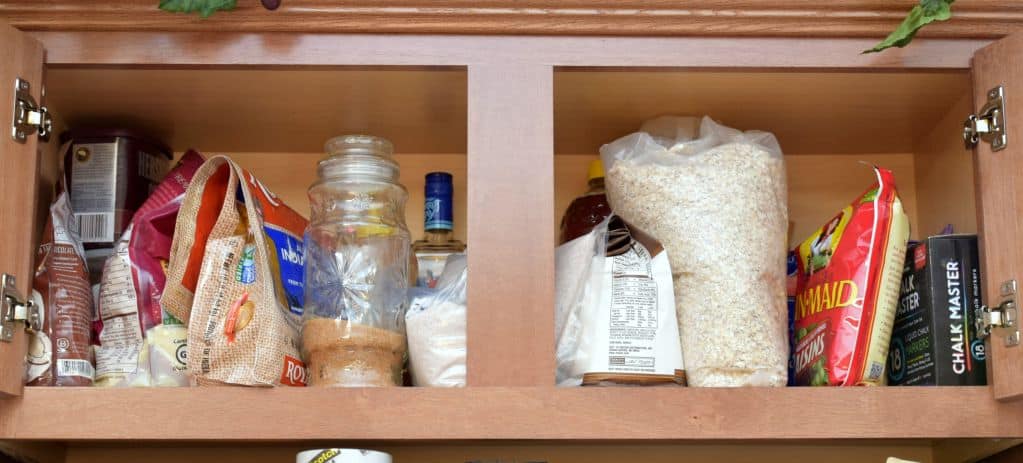 What about the Shop My Pantry Challenge?
I've challenged myself to make meals from our pantry for the rest of this month. We have plenty of fresh foods in the garden and we've already made our monthly Sam's club trip so we are set on most of the "staples". I did notice we are low on peanut butter, but we'll just make do. 🙂
The last time I picked up groceries was the 10th, so nearly 3 weeks without going to the store? It will be interesting!
After this I would really like to get back into a better schedule for menus and grocery shopping. It saved us so much when I did that. Both freezer cooking and the two week menu board that I made and used for almost a year while I was still working were very beneficial to helping us save.
Our situation changed and instead of tweaking what I was currently doing to make it work for us, I just quit. Bad plan, Kendra, bad plan!
So along with shopping from my pantry this month, I'm going to be working on a solid grocery shopping plan that works for our situation now. I really like having freezer meals available so I'm going to need to figure that in somewhere as well.
I plan to share my plans as I get them figured out. Hopefully they will give you ideas for ways to save along with ideas for making your own personalized plans.
The shop my pantry challenge has 3 parts to it for me.
No grocery store visits. I will use what I have available.
Work on a shopping plan where I am able to get what we need with fewer trips each month.
Try to come up with a new menu plan that fits our family where we are at now.
I would love for you guys to share what you do and if you don't have a plan like that, stick around because I will share mine as it is put together. 🙂
Have you ever done a "Shop My Pantry Challenge"? How did it work out for you?