Simple Summer Tomato Sandwiches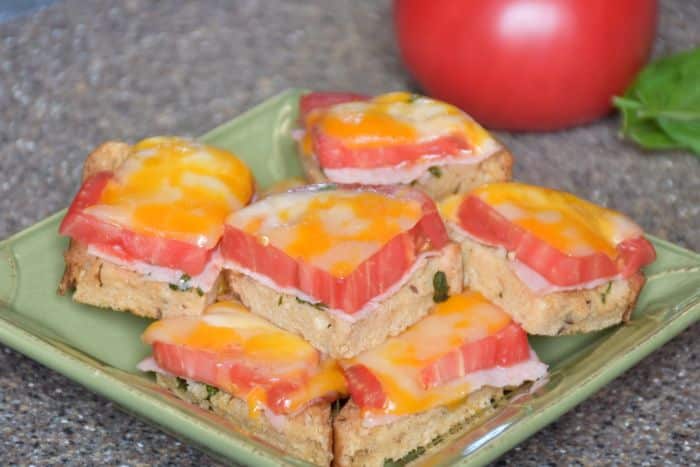 I forget when I came upon this combo, but I know it's now something I look forward to each summer. These simple summer tomato sandwiches must be made with fresh tomatoes. They just must. I've tried making them with store-bought tomatoes in the winter and the results were simply disappointing.
Now we just eat ourselves sick of them for a few months each summer!
This year has been especially nice. Since my discovery of this highly effective fertilizer, our tomatoes are nearly a month ahead of schedule in ripening up. Our basil has also outdone itself, to the point that I had to cut it back to keep it from going to seed!
While I originally made these sandwiches with my homemade bread (truly the best), I now make them with a gluten free choice since my toddler also enjoys these and he cannot have wheat.
Bread, butter, garlic, basil, optional lunch meat, tomatoes and cheese are the ingredients.
Toast your bread, butter it and spread minced basil over it. Use either the minced garlic from a jar, or granulated garlic. Do not use raw garlic as it is WAY too hot!
Add a slice of nitrate free lunch meat if you like, top with a slice of fresh tomato and your choice of cheese. We like pepper jack or colby jack the best.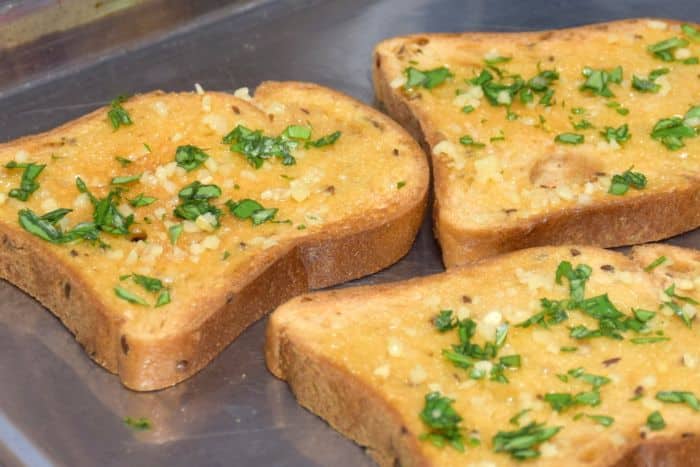 Turn your oven to 350 and place the rack near the top. Toast in the oven for 5-10 minutes. Basically toast until cheese is at prefered level of melted/brownness.
Such an easy lunch and it's almost like a bite of summer itself!
Super Simple Summer Tomato Sandwiches
Simple Summer Tomato Sandwiches
These super simple summer tomato sandwiches will have you raving. The perfect sandwich for summer!
Author:
Kendra ~A Proverbs 31 Wife
Ingredients
Bread
Butter
Minced garlic from a jar or granulated garlic
Minced fresh basil
Lunch meat (optional)
Cheese (we prefer colby-jack or pepper-jack)
Instructions
Move oven rack close to the top, and heat oven to 350
Toast and butter bread
Sprinkle garlic and basil over top
Layer on meat, tomato and cheese
Toast in the oven for 5-10 minutes
Enjoy as a light lunch or an afternoon snack!