Simply Made Sunday: Distressed Monogram
Welcome to Emily's Simply Made Series! Each post features a craft that looks cute or is practical but is easy enough for even the uncraftiest of people. Cute DIY things are NOT just for the pros! You can do it too!
Today's Simply Made Project is a cute little monogram to go on the wall. It's a little distressed looking, and shows off two of the colors I have throughout my living spaces.
It was simple to make, and cost me under $6!
Here's what you need:
3 colors of Acrylic paint. Black, White, and your choice of accent color.
A finished wood block. I got mine at Michael's for $1.25 in the woodwork aisle.
Wooden letter. Again. Michaels, woodwork aisle $0.99
Paintbrush
Gluegun (not shown, and you can buy one for under $3 at any craft store)
Fine sandpaper, 220 or finer (not shown)
Here we go!
Start by painting your wood block black
And your letter white: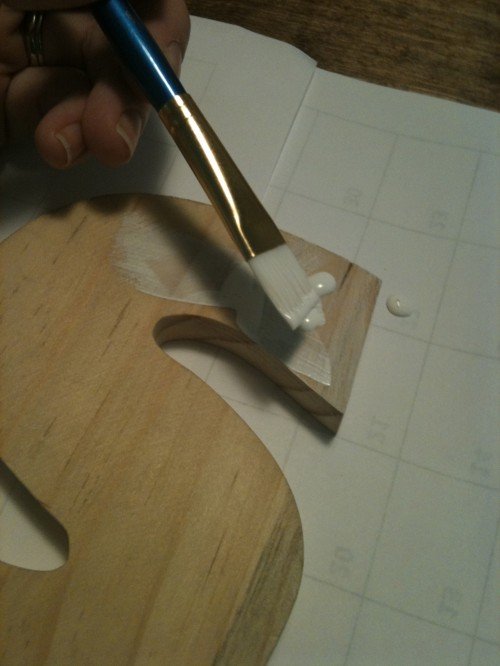 For the white, I ended up doing 2 coats.
Make sure both are painted on the sides as well.
Let both dry for a few hours.
Next, come back and paint your letter the color you chose as your accent color. Mine is Daffodil Yellow.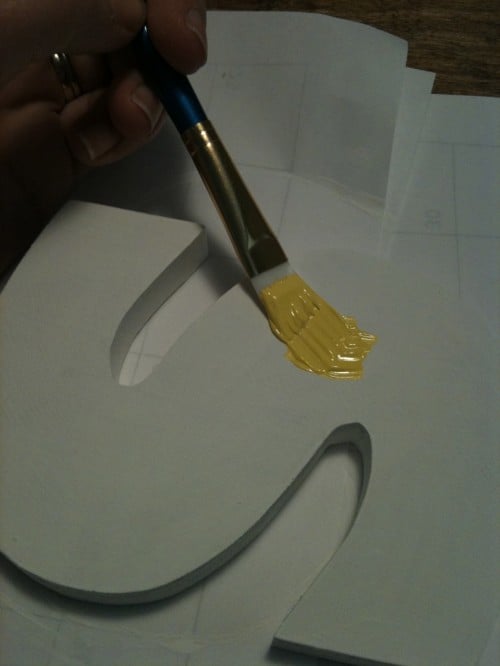 And for your block, you can paint over the black with either White or Gray (mix a teeny bit of black into the white). I went with Gray. You will need at least two coats of White, maybe of gray too. It's ok if you can still see a LITTLE black through.
Let 'em dry again.
Then come back and start to sand the block WITH the grain. Make sure you only sand one way.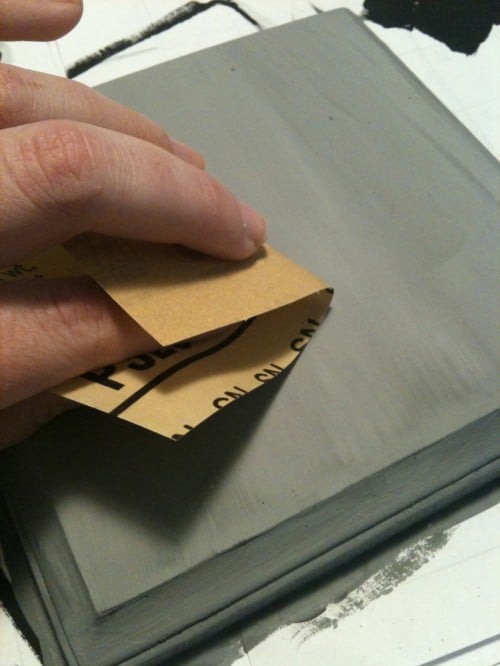 And get those edges and corners good! You want that black to come through!
Woo! Look at all that distressed goodness! Do the same with your letter.
Glue that letter on to your block by using your gluegun to put glue onto the back of your letter, then quickly put it onto the block.
NICE! I added a simple hanging kit I had handy, and you can get one at any craft or hardware store.
Or leave it without and set it on a shelf! I hung mine onto my gallery wall in my hallway and it adds a great pop of color.
We think imitation is the BEST form of flattery! If you make this or any of my Simply Made Sunday projects, come by and post a picture of it on our Facebook page! We want to see!